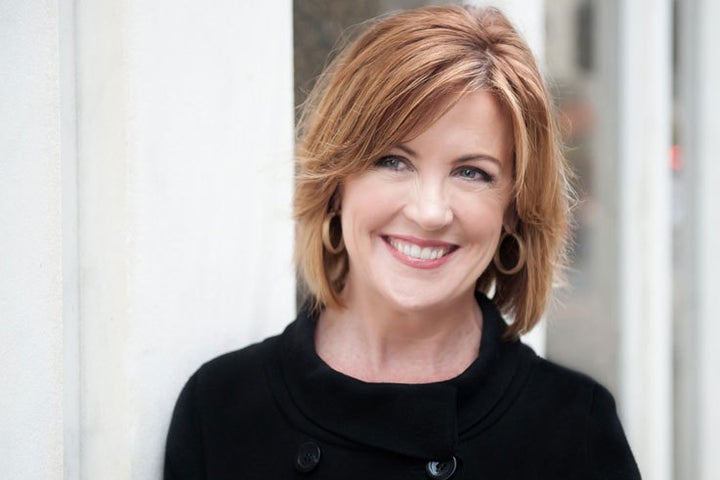 Maura Colleton Corbett is the CEO and Founder of the Glen Echo Group, where she leads the team's award-winning work in telling the stories of the companies and organizations building the New Economy.
With over two decades of communications, media, public affairs and coalition building experience, Corbett provides strategic counsel to clients faced with the complicated challenges surrounding the shift to the digital, Internet-enabled world, including innovation policy, wireless technologies, broadband deployment and applications, and content-related issues including privacy, security and copyright.
Corbett helps clients translate new technologies and innovations into compelling communications vehicles that resonate with policymakers, press and the public in order to inform forward-looking, successful policies that move the digital economy forward. Corbett brings unique and deep-rooted experience in industry coalition building for a number of high-profile matters, most recently, Net Neutrality, SOPA-PIPA, music licensing, and Wi-Fi. She also has done significant work in mergers and acquisitions within the communications and digital media space.
Corbett is Chairman of the Board of Directors for Public Knowledge, a member of the Center for Democracy and Technology Advisory Council and a Business Advisory Board member for the National Hispanic Media Coalition. She is a frequent speaker and commentator on Internet public policy, coalition building, branding and the media.
Corbett was named a Top Woman in PR by PR News in 2014 and received the 2010 Women in Technology Leadership Award for her demonstration of exemplary leadership skills and exceptional results in community-related work, the first WIT award ever for a woman in the public affairs industry. She was recently deemed one of DC Inno's 2016 "50 on Fire" in the Government & Advocacy space.
Corbett lives in Bethesda, MD with her two daughters and one neurotic dog. In a previous life, she used to moonlight as the lead singer in a rock band.
How has your life experience made you the leader you are today?
We have a sign in our office: "be nice or leave." The team (and my mother) wouldn't let me hang our real mission, which is don't be an a-hole, so "be nice or leave" is our more "appropriate" version. Either way, it is remarkably clarifying. I think it also helped to be the oldest of 7 kids. Though rumors contend that I used to threaten to run away and be an only child, my mother was right when she said that being from a big family prepares you for the world. I like to consider it my first experience in coalition-building.
How has your previous employment experience aided your tenure at the Glen Echo Group?
I was just telling someone starting out in her career to relieve herself of the pressure to find the perfect job. There is no perfect job, at least for most of us, and we are so pressured to go down the rabbit hole searching for one. My road was pretty crooked and only makes sense in hindsight because advocacy and storytelling is woven through it. At the time, it just seemed like a mess. I was originally drawn to Washington to advocate for at-risk children and then I literally fell into a job as a telecom analyst role at business information firm Dun & Bradstreet (see what I mean?), where had the dumb luck to work on the landmark 1996 Telecommunications Act at the same time the World Wide Web exploded onto the scene. With that, Internet and technology policy got into my bloodstream and I couldn't get it out. From there, I went to a technology association and then to a senior policy adviser role at MCI, where I learned how to really marry advocacy and communications and run campaigns.
There, we got to work on Internet issues as the Internet itself was just emerging as a consumer and commercial platform - and it was a wild ride. As one of the greatest disruptors of communications, MCI taught me the importance of storytelling to communicate what are often dry and technically complex policy issues. As we have fully moved into the digital world, the importance of those techniques continues to grow as do the tools we have to tell them. We need policymakers to make the right decisions on what is now the infrastructure for the 21st century economy, and stories and images are what make those issues come to life in a meaningful way.
What have the highlights and challenges been during your tenure at the Glen Echo Group?
Well, the switch from being a partner in a big firm to working out of a Starbucks where the baristas watched my stuff while I did conference calls in my car in the parking lot was a little surreal. And then, going from that to an incredible group of 12 people in a real office with cold brew and beer on tap is also a little surreal. Honestly, we are not good at looking at how far we've come, which is a challenge for us. It's my fault and I'm trying to be better at it because it matters. As a leader, you feel great responsibility for your team and their livelihoods and part of that, for me, has been ensuring that the bottom doesn't fall out. That's fine to an extent, but you can't just focus on the challenges all the time because you miss the highlight reels, and those are what keep us all going.
And we've had some highlights, for sure. In 2011, less than 6 months after we started, we built a huge coalition of telecommunications competitors, consumer groups and trade associations to fight against AT&T's proposed bid for T-Mobile. It was a real David railing against Goliath battle and right up our alley. And we won! AT&T dropped its bid after opposition from the Justice Department and Federal Communications Commission, the coalition went on to win the prestigious Silver Anvil award for the 2012 Public Affairs Campaign of the Year. That's when I thought we might be onto something.
Importantly, we don't do any of this alone. One of our biggest, and constant, highlights is not just what we do, but how we do it, and that is due to the community in which we work. We have been supported by clients, colleagues and partners every step of the way, which is a rare and special thing. We share our success with them.
What advice can you offer to women who want a career in your industry?
News flash: Washington is a great place for women - for women in technology, women in policy, and women entrepreneurs. We hear so much about the lack of women in tech, but in Washington, the leaders in technology, Internet, cybersecurity, communications, you name it, are women. For reasons I don't understand and that make me crazy, this doesn't seem to be a story anyone wants to cover, but let me tell you it should be a screaming headline. So come here - the door is open and there is a whole network of women here to help you.
What is the most important lesson you've learned in your career to date?
To get to do what you believe in is a great gift. To get to do it with people you respect, admire and genuinely like is a great joy. To help tell their stories, talk about their work to make the Internet a better, more open and more accessible place, is a great privilege. We don't get to do this by accident. We are here because of a wide, wonderful and merry band of friends and colleagues - and we never forget that. And besides, who actually wants to work with people that they don't like and don't respect? That's just weird.
How do you maintain a work/life balance?
I really think we need to find a different question! I don't think this is something we "maintain" or "achieve". It's hard. It's messy. Sometimes you feel like you're white-knuckling through every day, that you're always one step away from total chaos. But, as a single mother of two young daughters (and a new puppy), I feel it's a great privilege to even have these questions to consider. I didn't even understand the concept of balance before them. Children are instant priority setters and for me, they keep me honest and hold me accountable in the best possible way. Sometimes, I fall way short and the stresses of running a business crash spectacularly into being a mother and it pretty much sucks. Then, on another day, I'll overhear them talking to friends or each other about running a business or being a boss or being whatever they want - they don't see their options as limited at all - and I feel like everything's going to be okay.
And it's true - nobody's going to remember how many nights you stayed late. They are going to remember what kind of person you were, what lives you touched and maybe made a little better, and that you were there when somebody needed you. That's what I try to remember.
What do you think is the biggest issue for women in the workplace?
The trend over the last year or so has been to talk about real challenges in the tech industry: lack of diversity, dearth of female founders, sexism and gender bias. From GamerGate to Ellen Pao to Brogrammers and Leaning In, more ink than ever is going to women in technology, and this discussion is good.
However, recently — and loudly — female founders have called for more reporting on the success of female entrepreneurs and women in tech. And this is what I am passionate about: loudly telling our stories and being seen as experts, not just novelties and exceptions. (By the way, why do we even have to say "female founders"? Why aren't we just "founders"?) So sure, we have a ton more work to do, but there are good things happening out there and we need to shine a light on them. If we only lament about the bad stuff, no one will want to follow us on this path we've work so hard to forge. We need to let women know that it's safe to come in the water.
How has mentorship made a difference in your professional and personal life?
It's funny. The idea of "mentorship" wasn't a thing when I was coming up. I think it's great that it's now a part of the building of one's career, which forces both mentors and mentees to be an active part of it, but it was always there for me. I have been very lucky to benefit from the pure generosity and support of women when it wasn't a "thing", but simply what they did to give back. It was part of paying it forward, rather than something official, and I am very mindful that the way I honor those women (and men) is to do my part to lend a hand. I guess what I'm trying to say is that we all should be doing this in our lives, paying it forward wherever we can, helping those around us when they need it and even when they don't think they do. It doesn't need to be so formal all the time.
Which other female leaders do you admire and why?
How cool is it that I have to really think about this because there are so many from which to choose? Honestly, I had the best example of a female leader right in my own house. My mother was doing it before it had a name. She was one of only two women in her graduating class with a business degree, she raised all of these kids to be relatively functioning members of society, she was president of the School Board where she passed some pretty significant referendums, and she launched a successful business.
My mother exemplified what is now known as "servant leadership". Everything she did was in service of her family, for the organizations of which she was a part, and ultimately, to make the world a little bit better.
What do you want the Glen Echo Group to accomplish in the next year?
We're not in this for world domination. That's overrated. We work hard instead to make the Glen Echo Group a platform for our people. It's simple, actually: do great work, and be a great place to work. If we can do that, we're pretty happy. Another way I look at it is it's like being a sound engineer - you have to figure out what to do to get the mix right. I mean, we're not Beyonce but our sound is getting pretty good. And just over the past few months, we've added some really talented new band members to our mix — that's still our plan. We just want to be rock stars.
Popular in the Community