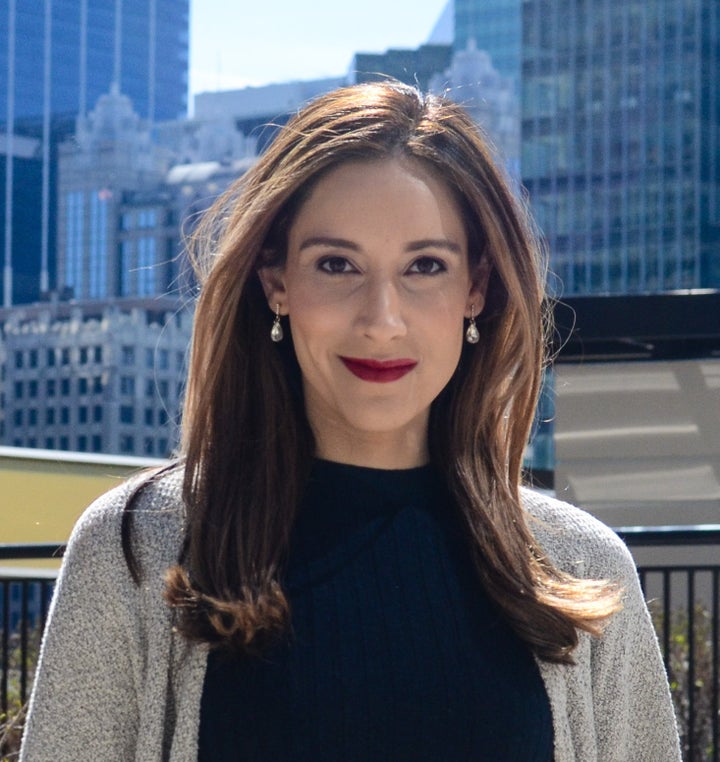 Mia Saini Duchnowski is the Co-Founder and CEO of Oars + Alps, a direct to consumer men's grooming company providing premium, natural products without the premium price. The company launched in early 2015 after Mia quit her high-profile job as a TV Reporter with Bloomberg TV, one of the largest financial TV networks in the world.
Mia spent over three years with Bloomberg TV in Hong Kong and in New York City where she was responsible for global economic, political and business coverage. She was the first person at the network to interview the Chairman of Microsoft, John Thompson, after he became Chairman. She's interviewed hundreds of CEOs and heads of states including the former CEO of Burberry, Angela Ahrendts, and Virgin founder, Sir Richard Branson. She's routinely covered breaking news stories, such as the disappearance of MH 370, Nelson Mandela's death, and Steve Job's passing.
Prior to joining Bloomberg in June 2011, Mia served as an Anchor and Reporter for Forbes TV. She reported from the World Economic Forum in Davos, Switzerland as well as interviewed prominent business leaders including Warren Buffett, former FDIC Chairman Sheila Bair, Blackstone co-founder Pete Peterson, former Bear Stearns CEO Ace Greenberg, SAP CEO Bill McDermott and more. Earlier in her career, Mia was a financial analyst at Goldman Sachs, working in hedge fund sales and marketing. There, she helped establish strategic relationships with hedge funds representing over $1.2 billion in portfolio value.
Mia holds an MBA from the Harvard Business School. She has a double major from the Massachusetts Institute of Technology (MIT) in neuroscience and media studies, and a double minor in civil engineering and management science. While at MIT, she interned at NASA Ames Research Center doing artificial intelligence research. She was featured in Glamour Magazine as one of their Top Ten College Women in 2004.
Mia currently sits on the Auxiliary Board of the Chicago Lincoln Park Zoo and the Junior Board of Greencity Market in Chicago. Mia has served on the Board of Directors for the MIT Club of Hong Kong and the Harvard Business School Club of Hong Kong. She loves cycling and yoga.
How has your life experience made you the leader you are today?
I'm most comfortable when I'm on the spot. I live for the adrenaline rush of having to make a quick decision. As a former TV anchor and reporter, I've always had to go up against the clock or a deadline. As a former salesperson on a trading floor, I understood that clients expected answers to be delivered swiftly. This experience has shaped me into the leader I am today. I am comfortable making decisions based on information and data I have on hand in a quick manner. But, if you give me all the time in the world to make a decision, I will saunter!
Additionally, I grew up in a home where it was really important to always ask questions and be curious. Through that background, I developed a desire to solve problems that leads me to constantly seek out how things — whether it's a process or a product — can be better.
How has your previous employment experience aided your tenure at Oars + Alps?
My training as a journalist pushes me to ask and probe. I'm never satisfied with an answer. I don't just want to know how something works, I want to know how it works under different scenarios. This innate desire to dig deeper has led me to question aspects of the skincare business. For instance, why can't we have a solid face wash? If it it will make guys' lives easier, why can't it be done? My TV training allows me to quickly synthesize information and get to the next question.
What have the highlights and challenges been during your tenure at Oars + Alps?
Highlights have been a mixture of functional and emotional, to be honest. It's gratifying when men who didn't realize they could care for their skin's health in a no-fuss way say they like the simplicity and efficacy of our products. That has been really gratifying. Being able to create and deliver a solution that is hassle-free and products made with natural ingredients, at an affordable price, is a definite highlight.
There are of course challenges, but to be honest they are the fun part! Finding the right people who can round out the team and contribute with their unique skillsets is like dating—there are highs and lows, but mostly it's fun.
Also, I spend a lot of time thinking about our brand and our brand direction. I struggle with allowing others to come in and interpret the brand. For example, sometimes it's alluring to find quick fixes to drive traffic to our site through a highly influential person; but my heart may tell me that by using that person, I won't be staying on-point with the brand, so ultimately, I opt not to go that route.
What advice can you offer to women who want a career in your industry?
Don't be caught up on whether you have the right background, but care more about whether you have the right skillsets.
Are you a hustler? As in, do you go out of your way to make things happen, connect with people, offer a new point of view, find a creative solution to a no-win problem?
Are you resilient? Can you find a glimmer of hope when your manufacturers, suppliers, shipping partners, packaging providers, etc., all fail you at the same time? By the way, this will happen frequently!
Are you kind? Can you keep your cool and figure out an upside scenario when those above-mentioned manufacturers, suppliers, shipping partners, packaging providers, etc., all fail you at the same time?
What is the most important lesson you've learned in your career to date?
The importance of relationships. I'm fortunate to belong to some amazing networks from undergrad (MIT) and business school (Harvard). It's been truly remarkable to see friends from these organizations come together to support me, introduce me to investors, suppliers, graphic artists and chemists. I always try my hardest to make sure I reciprocate their support in any way I can.
How do you maintain a work/life balance?
I truly believe that work-life balance is a frame of mind. I feel like each and every day I have it all. I believe in work-life dials. My life has 5 dials: 1.) Family 2.) Work 3.) Me 4.) Friends 5.) Community. On any given day I dial up and dial down different dials. Today, I'm a 10 at work and 5 on family and 10 at community, 2 on Friends and 10 on me (drove my two older kids to school this morning, worked out at the Soho House gym, worked hard for Oars + Alps all day, talked to my third child's teacher about his recent transition into the classroom, I also made a 15-month old checkup and scheduled Fall flu shots during my lunch hour and I'm ending my day with 2 charity board meetings in the evening). But there are days, when those numbers change: i.e I dial Work down and Family and Friends higher. I do a quick calculation at the end of each day to make sure I'm staying calibrated correctly. As long as I have most things pretty balanced over the course of a month or even a week, I feel good and that I'm crushing this whole working mom/startup founder/devoted wife/charity crusader thing.
The bottom line is that I do work around the clock. When you own your company you are always on. I was emailing the day I delivered my third child. The business keeps moving! I don't view it as work, so it makes it easy to be "on."
I also believe it's imperative to give back. I'm on the Auxiliary Board of the Lincoln Park Zoo in Chicago (I love animals) and the Junior Board of the Greencity Market in Chicago (I love farmer's markets). Being able to contribute to organizations that are meaningful to me allow me to keep sight of the bigger picture. Lastly, I have to mention that I have the best co-founder in the world, with Laura Lisowski. We are very upfront about our personal commitments and goals and our professional ones.
What do you think is the biggest issue for women in the workplace?
I do find myself voluntarily explaining to men I'm interacting with that I have childcare lined up. Let me tell you, my husband doesn't do that. He doesn't walk into meetings and say, "I've got childcare lined up, so you can trust me." This conversation just does not exist in the same way for men.
How has mentorship made a difference in your professional and personal life?
I think mentorship is such a rigid word. It implies that someone is watching over you and advising you from Point A to Point Z. Instead, I look for different people with different backgrounds and skillsets to advise me to get from Point A to Point B and from Point M to Point N. In business school, they called this "creating your personal Board of Directors"—I really believe in that. Seeking out mentorship in a more specialized way has enabled me to learn and receive invaluable guidance from people who are experts in their fields.
Which other female leaders do you admire and why?
I'm a huge fan of Oprah Winfrey's. She was able to create an empire out of kindness and curiosity. That is so cool.
What do you want Oars + Alps to accomplish in the next year?
A year from now, my goal is to have built a team of people who are obsessed about changing the way guys buy skincare. I want to spend more time managing people than be in the day-to-day business weeds. I want to empower the Oars + Alps team to bring the brand to the next level.
Related
Popular in the Community