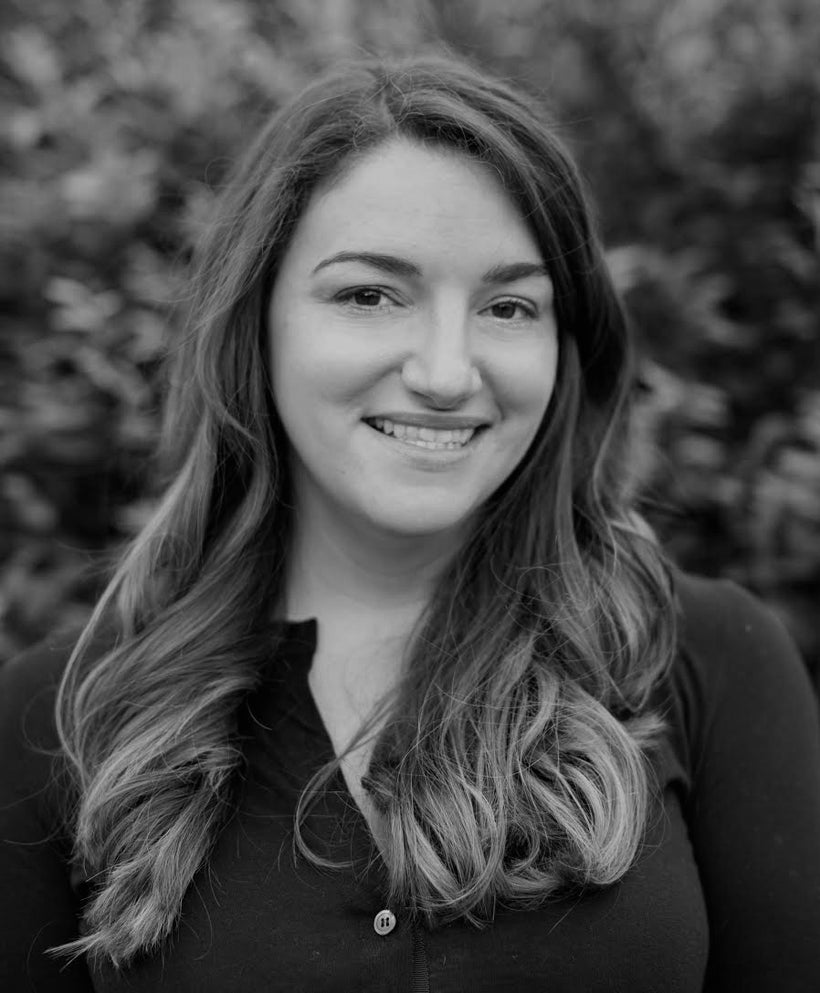 Morgan Fowles is COO of venture-backed fashion eCommerce company, SPOKE.  Previously, Morgan held fashion executive roles at LVMH and PVH Corp. She has an MBA from INSEAD and resides in London with her family. 
How has your life experience made you the leader you are today? 
Some of the best career advice I've ever received was, "do what you love, and you will be good at it." Fashion has always been a great passion of mine - I followed the catwalks long before I was ever thinking about a career, and I come from a family full of fashion-lovers.  It's that passion that keeps me motivated, enjoying what I do and hopefully inspiring and motivating others.  
How has your previous experience aided your tenure at SPOKE? 
Some of my experience aided me directly, men's fashion knowledge begets men's fashion knowledge.  But in other ways, the help was in-direct.  Start-ups can be a lot of fun - who doesn't want to be on a rocket ship? But I am grateful every day for the experience I got whilst cutting my teeth in larger, established brands.  Having several layers of management above you gives you a cocoon to learn in safety, with the gradual adding of responsibility to increase the odds of success, and a lot of great mentors. I wasn't necessarily grateful for that structure at the time, but I know now what a gift it was.  Established brands also lend great credibility to one's CV.  When I am hiring, it's something I look for and I almost always advise young people who want to work in fashion, to work for big brands for a while and learn.  Essentially, careers are journeys. Your first job may not be your dream job, and that's probably a good thing.  You will most likely move on from your first few jobs quite quickly - it's better to find a path to your dream job and arrive when you can stay there a while.   
What have been the highlights and challenges during time at SPOKE?
Being on a rocket ship is fun! We have challenges day to day - I run ops, so the challenges for me are largely around ensuring we can scale our business: space, hiring, training, and so on.  But we've been doing a great job at it so far, and when sales are growing, everything feels surmountable.  
What advice can you offer to women who want a career in your industry?
Fashion, as an industry, has a lot of women working in it.  But I see fewer women founding venture-backed startups or at the VCs deciding whether to fund them. Despite seeing a lot of women in managerial roles in fashion companies, I see a big drop off at board level.  For me, the concern is perhaps a perpetuation of the stereotype that women are suited for the arts, and men better for the serious stuff, like numbers.  I would love to offer great advice for these women.  Read a lot of Sheryl Sandberg (& Adam Grant), Anne-Marie Slaughter, Rosabeth Kanter, Joan Williams and any other literature you can get your hands on about women and work.  Educate yourself and be brave in educating those around you.  Find a boss whose views of women you respect, and if that boss messes up on the subject, talk to them about it.  Finally, look for mentorship all around you.  I've learned a ton about how I can be better from women who work for me and lead by example.  Finally, I would emphasize, be brave. 
What is the most important lesson you've learned in your career to date? 
Say "yes" much more often than you say "no."  
How do you maintain a work/life balance? 
I think the best way to maintain a work-life balance is to do your job well in the hours you are there and to fill your life with other things you love.  If you have friends and loved ones and hobbies to leave for, you are more likely to leave.  And if you are adding great value to your company, they may want more of you, but they are still more likely to reward you for your work, than to penalize you for having a life outside of it.
What do you think is the biggest issue for women in the workplace? 
I think this is the way we judge our male and female leaders differently, usually with more punishing standards for women on the same criteria.  There is a ton of great literature on this, and I won't do it justice here, but the women I mention above are a great place to start.  In short though, we reward men for being direct, authoritative and strong, and we want women to bake cookies for the office birthdays and give gentle feedback.  We also punish women more harshly for failing to meet those criteria and threaten them with the pervasive feedback of being too "aggressive and direct." That's the issue I most hear women complain about from their offices, and it's the one I most hope to see solved before it's my daughters turn.  I am so proud she has the strength to express her opinions (even if she is three).  I would hate to see that stamped out of her, or any woman.  
How has mentorship made a difference in your professional and personal life? 
Mentorship has made a huge difference in my career- perhaps the single biggest difference.  It's a shame that as womens' careers get more senior, they simply have fewer same-gender examples around them to look to.  I look to a lot of places for mentorship, however.   Men are also terrific mentors.  Tara Mohr does a great exercise on finding your "Inner Mentor" which I would recommend. 
Which other female leaders do you admire and why? 
Big ups to most women at the top of their game - because of their sheer ability to get there.  Of course Sheryl Sandberg, Hillary Clinton, Madeline Albright, Katherine Graham are women I admire from afar and who make, or have made, a difference on a huge scale.  There are fashion industry leaders I look up to too - Maureen Chiquet was the longtime CEO of Chanel, who also trained under one of my male heroes, Mickey Drexler at Gap.  And Isabelle Guichot who was at Balenciaga for several years.  Anna Wintour too - she was having lunch near me at the Wolesely recently and I dropped her an anonymous note of gratitude. She is a woman leader who has made an enormous contribution to her field and much of the press about her is focused on her personality being cold.  It's such a shame. 
What do you want SPOKE to accomplish in the next year? 
We've put some pretty stretching growth targets in place for ourselves for the next year.  And we are looking to raise series A.  If we accomplish both of those things, SPOKE will be in a pretty amazing place. We will be far from done, but I'll try to take a moment to be proud. 
REAL LIFE. REAL NEWS. REAL VOICES.
Help us tell more of the stories that matter from voices that too often remain unheard.
This post was published on the now-closed HuffPost Contributor platform. Contributors control their own work and posted freely to our site. If you need to flag this entry as abusive,
send us an email
.