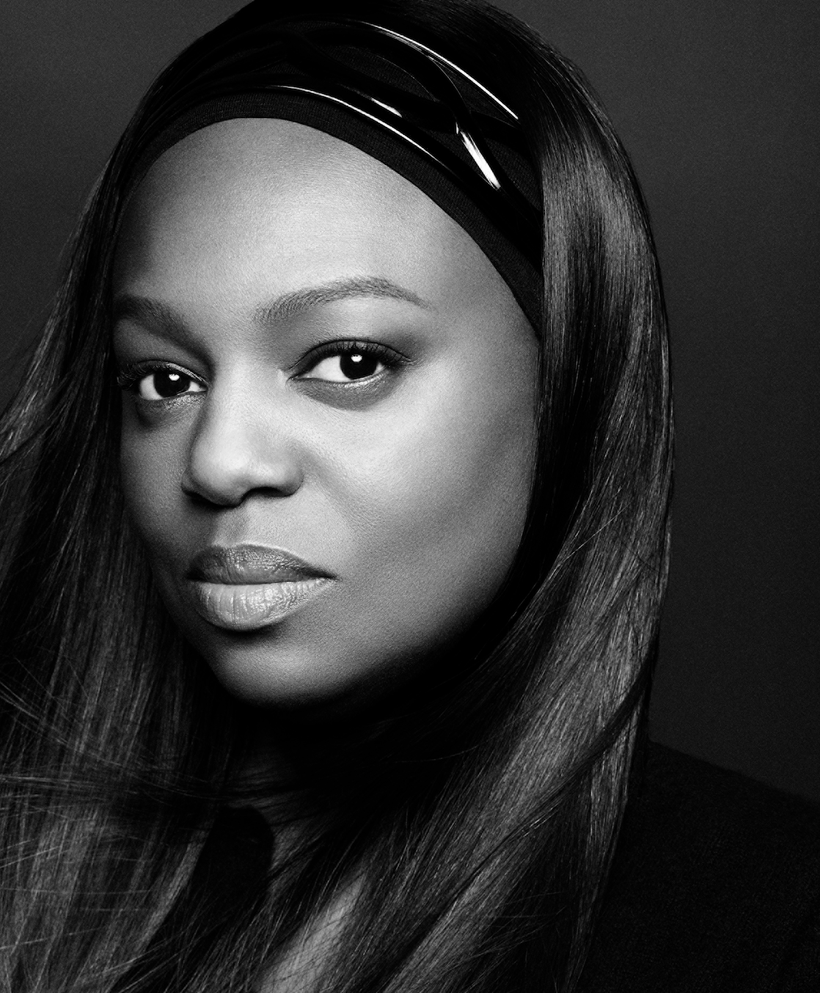 For more than two decades, Pat McGrath has been concepting, launching and developing luxury cosmetic brands, countless runway shows, breakthrough advertising campaigns and editorial spreads. Born in Northampton, UK, McGrath has been referred to as "the most influential makeup artist in the world" by Anna Wintour and was made a Member of the Order of the British Empire for services to the fashion and beauty industry by Queen Elizabeth II.
In the late 1980s, McGrath moved to London and joined the club kid scene, including designers Galliano and McQueen, photographer Craig McDean, fashion editor Edward Enninful, and hairstylists Palau and Souleiman. However, McGrath's ascent to the pinnacle of fashion began in the 1990s with an introduction to lensman Steven Meisel. Fast friends and symbiotic collaborators, they created covers and lead editorial stories for every issue of Vogue Italia, iconic images for global publications and brand-defining campaigns.
In addition to working with prestigious brands and visionary designers from Prada, Miu Miu and Dolce & Gabbana to Gucci, Lanvin and Louis Vuitton, McGrath was announced as Beauty Editor-at-Large in July 2017 by newly appointed British Vogue Editor-in-Chief, Edward Enninful.
How has your life experience made you the leader you are today?
I was deeply fortunate to be raised by a fierce, independent woman who never allowed me to settle for anything. She instilled in me a ferocious love for makeup and artistry, and encouraged me to visualize the world like a true creative, which led me to so many of the obsessive inspirations that have remained a remarkable influence on my work. When I was a young woman, if I wanted something, like a foundation that perfectly matched my skin tone, and it did not exist, she taught me to create it. In that respect, I have never seen the world the world through boundaries. Rather, I am driven by endless possibilities, the dramatic potential of the unknown, and a passion to create whatever sparks my imagination. If I want a product and cannot find it, I make it. That is how PAT McGRATH LABS was born. Why wait for someone else to create something when you can do it yourself?
How has your previous experience aided your founding of PAT McGRATH LABS?
LABS is my entire history as a makeup artist, slathered in sequins and exploded out into the world in the dramatic, uninhibited fashion that has always been characteristic of my work. These are the fabulous tricks of my trade, my most legendary secrets, and they are very real products I have used in every photo shoot and runway show for the last 25 years. Everything I have ever created is on offer here, and my only request is that you embrace each product utterly without caution.
What have the highlights and challenges been during in building PAT McGRATH LABS?
This entire glorious experience arrived courtesy of a single molten pigment. When I dropped GOLD 001 in 2015 I had no clue the response would be so meteoric. The 1000 units I created sold out instantly, and it was immediately clear to me that something major had happened, and that my fellow makeup junkies needed more. The challenge has always been that I am not interested in following the production cycle of traditional beauty brands. I refuse to spend two years creating product. When I have an idea, I want it to bring it to life as quickly as possible so I can share it with my fans. I am unendingly proud that we have achieved this, and that now, in addition to our coveted LABS launches, we have the Unlimited Edition collection, designed to feed your frenzy 24 hours a day. Another highlight has been the incredible connection I have fostered with my fans, a ferociously creative group of iconoclastic individuals. They are a profound inspiration to me, and it is their work you see gracing the packaging of the Unlimited Edition. I am deeply devoted to bringing together creative minds, and empowering individuals who are courageous enough to ignite the world with their unique point of view. It is vital that LABS always remains a home for these muses as well.
What advice can you offer to women who want a career in your industry?
I had no real formal training, and am completely self-taught. But I always surrounded myself by individuals who inspired me deeply, and who envisioned and were excited by the world in the same ways I was. Find someone whose work you respect and learn as much as you possibly can from them. Being an apprentice or assistant is an incredible way to absorb the world of makeup artistry from both a creative and business perspective. Because you need both. Hands-on experience is a must. It is a deeply intuitive profession, and it should be fueled by what inspires you. Collect as much inspiration as you can—photos, pictures, books, magazines, moments small and large from everyday life. And practice, practice, practice—you cannot practice enough! Throw caution aside, challenge yourself with techniques beyond your comfort zone, say yes to as much as you can. When you are a makeup artist, you can never stop learning.
What is the most important lesson you've learned in your career to date?
Use Without Caution. I have zero boundaries in my work. No restrictions. And I believe the most thrilling creative moments evolve when you completely strip away expectations and express yourself however you desire. Makeup is relentless exploration of fantasy.
How do you maintain a work/life balance?
I will not lie, it can be challenging. I travel constantly between different time zones and am always on the go. That means getting as much rest as I possibly can, keeping myself well-hydrated, and taking time for personal restoration and relaxation in the evenings and at the end of a busy fashion month. You cannot go at my pace without boundless energy, so I do everything I can to preserve and nurture that.
What do you think is the biggest issue for women in the workplace?
In workplaces of all kinds, women have struggled to be heard and respected. It takes an incredible amount of confidence, courage and fire to be a leading woman in any industry, and I am devoted to paving the way for women of all kinds who want to succeed in and feel proud of what they do. LABS is deeply devoted to diversity, and it is vital that individuals of all colours, sizes, and gender and sexual identities are represented in the images I create. We are not done breaking down barriers, and it has always been a mission of mine to make inclusivity a reality.
How has mentorship made a difference in your professional and personal life?
I have been profoundly fortunate to have fostered relationships with some of the most creative individuals in the history of their industries, each of whom has forever altered the trajectory of my career. My life as a makeup artist would look very different if they had not so passionately encouraged my creativity and allowed me to build a voice and signature that is uniquely my own.
Which other female leaders do you admire and why?
My fashion family is everything to me—Anna Sui, Karen Elson, Naomi Campbell, Amber Valetta, Linda Evangelista—these magnetic muses are endlessly inspiring. Each day they live and create without boundaries. I have been remarkably fortunate to create art, build fantasy, and inspire beauty with such iconoclasts.
What do you want PAT McGRATH LABS to accomplish in the next year?
We have so many major things in store. All I can tell you is that it is going to be absolutely epic.
REAL LIFE. REAL NEWS. REAL VOICES.
Help us tell more of the stories that matter from voices that too often remain unheard.
This post was published on the now-closed HuffPost Contributor platform. Contributors control their own work and posted freely to our site. If you need to flag this entry as abusive,
send us an email
.