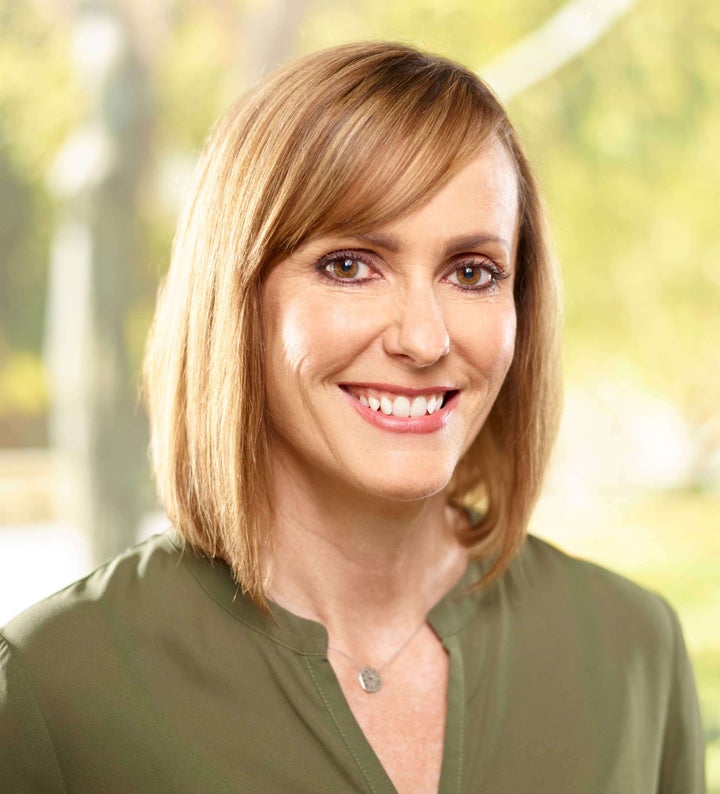 Patti is the lead of Lakeshore Learning's product development group. LA-based Lakeshore was founded in 1954 and makes innovative educational toys, materials and supplies for teachers and families. Even with over 60 stores across the country and a booming e- commerce business, the company is still family owned--Lakeshore was founded by the CEO's grandmother, Ethelyn Kaplan. Patti leads a team of 58 in her department, including product development, R&D and engineers, with the goal of creating hundreds of new products a year for teachers, children and parents.
Patti began her career at Lakeshore as a Product Developer in 2000. As a former elementary educator with nine years of hands-on classroom experience, Patti's passion for helping children learn was second to none. In 2007, she took on the role of Elementary Product Development Manager, overseeing the creation of hundreds of innovative products for school-age children. In 2010, Patti became Director of Research and Development, followed by a well-
earned promotion to Vice President of Product Development in 2015. In both of these pivotal roles, Patti has led the company's efforts to create top-quality, standards-based materials for early childhood programs, elementary classrooms and homes nationwide. Wholehearted in her dedication to meeting the needs of an ever-changing educational environment, Patti and her team visit regularly with teachers around the country to discuss their real-world classroom needs—educator to educator. Patti's active involvement with professional groups such as NCTM, NAEYC, IRA and ASCD is further testament to her ongoing commitment to the education community.
How has your life experience made you the leader you are today?
Growing up, I'm sure nobody would have pegged me as a future leader. I was the shy, introverted child who hid behind my mother's skirt whenever anyone looked at me, and who would avoid speech classes or sharing my opinions with others. However, I was taught early on by my parents that if you wanted something in life, you worked for it. Then, when I became a teacher, I had a principal who saw leadership potential in me. He thought my teaching skills needed to be shared with others and asked me to host a teacher workshop, and that scared me! He coached me through the first presentation and kept encouraging me to go back out there again and again. That persistence made me realize it really wasn't that hard. He challenged me and made me realize how much I enjoyed coaching people. My mindset about leading others changed. I could do it...and I actually enjoyed it. Regardless of the experience, I've always maintained a growth mind-set when it comes to my career. I'm not a perfect leader, but I am continually growing and honing my skills. This is important. No matter how successful you are in any career, there is always room to get better. It is a journey. You need to capitalize on your strengths, but you also figure out areas that need improvement so you can continue developing your leadership skills.
How did your previous employment experience aid your position at Lakeshore?
My prior experience as an educator, for nearly a decade, has helped me in developing products for children that are beneficial to their educational success. My first job after college was teaching first grade. As a new teacher, my challenge was being put into a room with 30 six-year-olds and needing to quickly figure out classroom management and how to effectively create excitement in learning. This strategic thinking helped prepare me for the obstacles I face as VP of Product Development at Lakeshore. A large part of my job is guiding our product development efforts in the right direction by making sure we design materials that help solve problems for teachers, that meet the current focus and direction of this country's education efforts, and that make parents feel confident their children are meeting developmental milestones.
What have the highlights and challenges been thus far during your tenure at Lakeshore?
For the last 17 years, it has been so rewarding to work for a company that continues to give me opportunities to grow but also allows me to help others advance their careers. I've been able to develop a couple of managers under me—one in particular who can probably take over my job! Watching my team of educators turned product developers cultivate new skills, and helping to foster their careers, has been a major highlight for me.
The challenges are closely tied to the highlights. It goes back to problem solving during our product design and development phase. The challenge is acknowledging our development successes, but also pushing to get to the next level by offering products that continue to get better. This job is like a sport, because I am constantly looking for ways to improve and succeed. I am the captain of a great team, and we are always competing to win.
How do you maintain a work/life balance?
This certainly can be challenging when today's technology makes it so easy to stay connected to work at all times, but for me it's about taking time for yourself. My husband and I have a passion for travel. We never go back to the same place because we love to experience different places, cultures, food and lifestyles. Even if it's only for a few days, I think it's important to strategize ways you can delegate work and coach someone on your team to take a bigger role. This not only allows you to take time off to relax, but it also creates new opportunities for people on your team.
What is the most important lesson you've learned in your career to date?
I've learned two important things in my career. First, simply listen. Understand what's going on with your team and any frustrations they may have, in order to remove those roadblocks. The more I listen, the better the team's morale and the more I uncover people's career goals. When they're part of their own goal setting, they become more inspired, and as a result we develop better products.
Second, give yourself permission to make mistakes. I used to beat myself up when I made mistakes, and one of the greatest pieces of advice I received is "if you're not making mistakes, you're not growing." Meaning, if everything is going smoothly, you're not pushing the envelope enough. I keep that in mind and never get paralyzed by a mistake. Each time you make one, you should learn, reflect and move on. I think this lesson is so applicable to life, too.
What do you think is the biggest issue for women in the workplace?
One of the biggest is the lack of career opportunities for women in male-dominated professions. I think this issue is rooted in girls starting at a young age. There are so many girls who are fascinated with science, math and engineering early on but who don't have the support and materials to flourish that interest. Somewhere along the way, they are guided to a different path, so I feel like it's my place to help develop STEM and STEAM products to keep that interest thriving long-term. With so many careers opening in the STEAM field, such as biomedical engineering and web development, it's important to give young girls every opportunity to find and choose those professions.
How has mentorship made a difference in your personal and professional life?
I've had mentors who helped me to see the "forest for the trees" during different points in my life—beginning with my parents and then with teachers and now with colleagues. I see their positive qualities and strengths, which motivates me to keep striving to learn and hopefully develop those same strengths. They've provided me with a safe place to share frustrations and challenges, and have given me perspectives I would never have considered. They've also helped pave the way for me to become a great mentor. I am most interested in the growth and development of my team, but I also listen to my colleagues when they give me feedback on how I can improve. I have an open-door policy, so I'm approachable and available for everyone in my life. Leadership is a journey just like life—you never quite arrive and you are constantly growing.
Which other female leaders do you admire and why?
As a student, it was my 5th grade teacher, Mrs. Lane, whose career I aspired to mimic. She was intimidating at first, but soon I benefited from her support as a leader, and that left a lasting impression on me. Nowadays, I continually gain inspiration from two female leaders in education. Regie Routman, who is a major player in the world of literacy and knows how to bring the joy into teaching, inspires me to find ways to create a classroom environment where children have fun learning. The other is Marilyn Burns, in the area of math. She opened my eyes to look at each child individually instead of the classroom as a whole—to get a deeper understanding of an individual's strengths and help define what they need to continue to grow. Whether you're a teacher or a business leader, this advice is applicable to anyone in a leadership role.
What are your hopes for the future of Lakeshore?
To continue to develop and provide materials that make a real impact in children's lives. When I first started at Lakeshore, we were making great products; now we are making more sophisticated types of educational toys by staying on the cutting edge of learning. We regularly travel the country to visit classrooms and talk with educators to understand what types of materials they need, and what are they looking for that they can't find. These insights help Lakeshore continue to support teachers with the new products they need to shape young minds.
Related
Popular in the Community