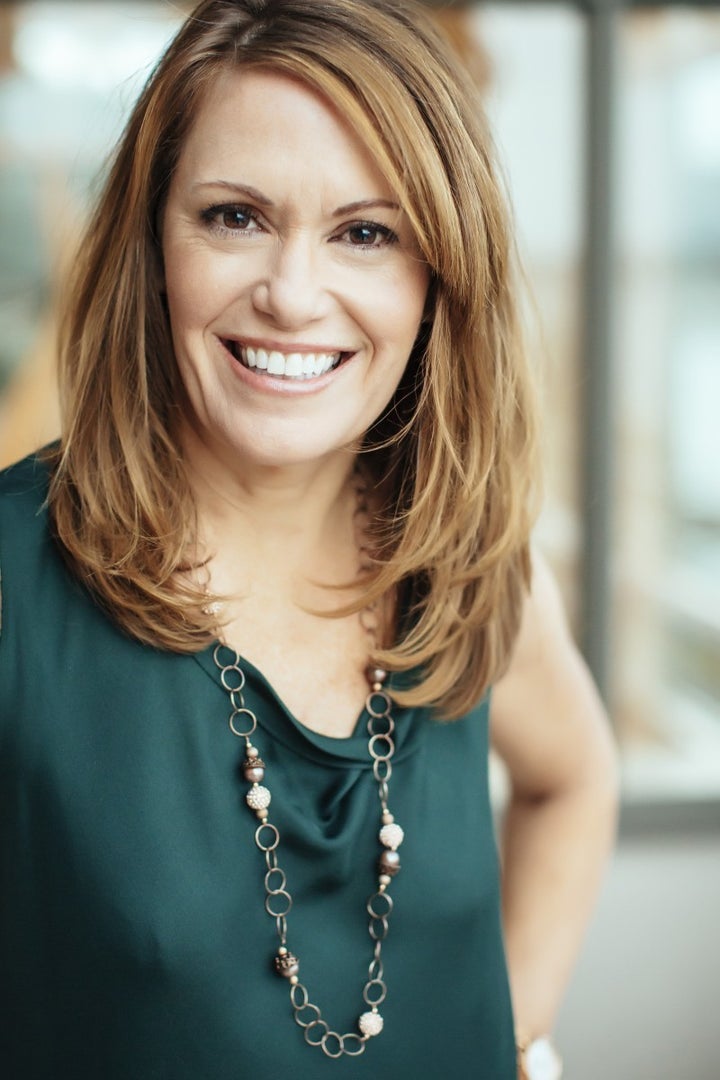 As executive vice president of business development, Peggy Johnson is responsible for driving strategic partnerships and transactions to accelerate growth for Microsoft and its customers. Johnson works with external partners around the world, ranging from start-ups to large-scale enterprises, to identify areas of collaboration, drive innovation and unlock shared value. In this capacity, she also manages Microsoft's relationship with the venture capital community and oversees strategic investments through the company's corporate venture fund, Microsoft Ventures.
Prior to this role, Johnson spent 24 years at Qualcomm, where she served as a member of Qualcomm's Executive Committee. During her time at Qualcomm, Johnson held various leadership positions across engineering, sales, marketing and business development, and ran the Qualcomm Internet Services business unit. Most recently, Johnson was executive vice president of Qualcomm Technologies, Inc., and president of global market development, where she was responsible for commercializing new business opportunities and developing strategic relationships for the company.
Prior to joining Qualcomm, Johnson worked as an engineer for General Electric's Military Electronics Division.
Johnson earned her bachelor's degree in electrical engineering from San Diego State University. She serves on the board of directors for Live Nation Entertainment, Inc and the international non-profit PATH. She has been recognized by multiple organizations, including Business Insider ("#1 Most Powerful Female Engineer in 2017"), Silicon Republic ("40 Powerful Women Leading Tech Around the World"), Connected World Magazine ("2014 Women of M2M List"), Women in Technology International ("2013 Hall of Fame Award") and STEM ("100 Women Leaders in STEM, 2012″).
Johnson lives in the Seattle area with her husband, the youngest of their three children, four dogs and one cat.
How has your life experience made you the leader you are today?
I grew up in a big, blended Irish Catholic family just outside of Los Angeles. The 14th of 15 kids, I was the second youngest – not a coveted spot on the family totem pole. As you can imagine, it was not an easy scenario to get a word in at our home. So each night, when we sat down for dinner together, I did very little talking. But I wasn't just keeping my mouth shut. I learned to listen, to read emotion or take the temperature of a room, as I like to say.
Fast forward to being in the workforce, where I was being told that to be a leader, I had to be the loudest person in the room, and that brute force was the path to success. This worked for some people, but felt awkward and unnatural to me – I was ignoring the skills and instincts I'd honed growing up.
I finally made the decision to stop trying to be someone I wasn't, and to embrace what came naturally. Turns out that being my authentic self, more of a quiet leader, was what kicked my career into high gear.
How has your previous employment experience aided your tenure at Microsoft?
I spent almost 25 years at Qualcomm before joining Microsoft, so in a sense I grew up at one company. During that time, I made a very big shift from the engineering side to the business side. It was a defining moment for my career and a transition I get asked about often as other women think about career shifts. So I love to tell the story of how I made the shift.
As an engineer, I was asked to go on the road with our sales team to provide a technical voice in our customer meetings. I would explain things like satellite modems to non-engineers and act as a sort of technical translator. I learned about the pace of a negotiation, how to ask the right questions and make a connection with the customer. The more I did it, the more I realized that I really liked this part of the job and eventually decided to switch to the business side of the company so I could do more of it.
But I'm still an engineer at heart. To this day, I find myself applying my engineering mindset all the time, whether I'm brokering negotiations with a partner, working with other senior leadership team members to align on an acquisition strategy, or evaluating an interesting new technology we're considering investing in. It all comes back to that same problem-solving skillset I learned as an engineer.
What have the highlights and challenges been during your tenure at Microsoft?
One highlight has been the opportunity to build and lead a world-class business development organization at a company of this size. At many companies, business development is treated as a sales tool for incremental growth, but I believe that business development can bend our growth curve in a big way. It should accelerate our ability to grow, helping us quickly close gaps or leap ahead of competitors.
To achieve that, my team works across the whole company so they can find synergies internally, and bring an "outside-in" perspective as well. This was a big change, and represents the cultural shift at Microsoft over the past few years to increase openness to external ideas and challenge the status quo. That's been critical to our success.
In terms of challenges, Microsoft's breadth of offerings and depth of expertise means that it's easy to shoot off into many directions and paths. It can be tempting to go after "moonshots," but we've worked hard to stay focused and disciplined so that every decision we make accrues to the most impact for the company.
What lessons have you learned in your career that have influenced the advice you lend to women who want a career in your industry?
Your authentic self is your greatest asset. I made a conscious choice to diverge from what many successful people were telling me I had to do – elbow my way into discussions, interrupt and raise my voice – but it took a long time to get there. Once I even pounded my fist on the table, and it was so awkward! Not just for me, but for everyone else in the room, because there's nothing more uncomfortable than watching a person try to be someone they aren't. Through this entire experience, I learned that who I am matters more to my success than how I'm supposed to be, and that to succeed on my terms, it was important that I define my own brand of leadership
So that's my advice to women pursuing a career in technology and or business: define your own brand of leadership and bring your own unique perspective to whatever it is that you do. The authentic you is the very best you can contribute.
How do you maintain a work/life balance?
Our lives are big and complicated, and when we pretend otherwise, that's when we fail. So I've found the best approach to finding your balance in life is to start with knowing what you need.
I have a demanding job that I love, but I also need to make time be with my husband and kids, enjoy the outdoors, and pound my feet into pavement in a marathon at least once every couple of years. There simply aren't enough hours in the day for me to do everything I wish I could, but I can choose which I'm going to prioritize each day, and which I need to press pause on. Prioritization is a skill I learned early on in my career – when I became a mother and a manager at the same time – it's something that not only helps me to maintain both my career and my family, but often, my sanity as well.
What do you think is the biggest issue for women in the workplace?
Harassment in the workplace is an enormous problem and obviously something that the entire business community is reckoning with right now. But to me it's a symptom of a broader lack of inclusivity in the workplace, particularly for women, which is something I've observed and experienced throughout my career.
When I started out as an electrical engineer, I often felt out of place – I was typically the only woman in every meeting I attended. I was quiet and introverted and I had to fight to find ways get my voice heard over the more outspoken leaders. I nearly gave up and thought hard about changing careers, until my manager – who happened to be male – noticed, asked what he could do to help, stepped up to advocate for me, and essentially created opportunities for me to shine.
This experience really changed how I think about building and managing teams. Now I always make a conscious effort to find each individual's unique strength – their superpower – and create space for them to put it to use.
How has mentorship made a difference in your professional and personal life?
A moment of accidental mentorship actually changed the entire trajectory of my career. I mentioned that I'm from a big family. The deal growing up was that we all had to work to pay for school. I got a job delivering mail on campus to support my education as a business major. One day I made a delivery to the engineering department and struck up a conversation with two of the executive assistants there. I didn't know it at the time, but they'd just been discussing how to get more women into engineering, and there I was! They asked me what I was studying; if I enjoyed math and science; and had I ever considered engineering?
The truth was, I loved math and I loved science. I took two years of calculus in high school, and nearly every science course my school offered. But nobody had ever encouraged me that way, or explained to me what a career in engineering could look like. I changed my major to engineering the very next day, and I am forever grateful to those two women for making an effort on my behalf and nurturing my ambition – to talk to me, to ask me about myself, and to really listen and explain what was possible. It's so important that children are exposed to the opportunities of a STEM education – it was luck I discovered engineering, which is too often the case for young people today – particularly young girls and young people of color. That is something we have to work to change, which is why at Microsoft we're working with organizations like Code.org to bring computer science to every student, create more exposure to this field and the opportunities it can offer. A great first step is doing an hour of code.
Which other female leaders do you admire and why?
I could talk for hours about the women leaders who have inspired me, but there are a few who immediately come to mind:
Padmasree Warrior – Growing up in the tech industry, Padma was someone I'd long admired. Particularly as I advanced in my career, there were fewer and fewer women around me, but there was Padma leading the way. She has worked her way up among the top thought leaders in tech, taken on every challenge in front of her, and done it with grace and grit, now as CEO of NIO. I was thrilled when she joined Microsoft's board of directors.
Emily Turner – Emily was my very first manager in my first job out of college at GE. She not only helped me find my footing as an engineer, but also gave me real and practical advice about what it's like to be a woman in the tech industry. Those early career experiences are so important, and they can really make or break you. I was only at GE for a short time, but Emily's mentorship had a profound impact on my life. In fact, I named my only daughter after her!
Gwynne Shotwell – Gwynne helped build SpaceX from an idea into an icon, and did so amid skepticism and scrutiny and under incredibly bright spotlight. I'm often asked how to get more girls interested in STEM fields, and I think it's women like Gwynne and her work that show young girls they really can change the world through a career in technology.
What do you want Microsoft to accomplish in the next year?
Coming off Satya's Nadella's book, "Hit Refresh," the industry is really taking note of how Microsoft's culture has transformed under his leadership. We've become a culture of learners, as Satya likes to say, and we're much more open to partnering with others in the industry.
For my team, this renewed interest represents a huge opportunity to accelerate our work, whether it's forging new partnerships or engaging with promising start-ups. This is especially true when it comes to emerging technologies like artificial intelligence, mixed reality and quantum computing. It's going to take more than one company to realize their full potential, so from a business development perspective, I have work ahead!
Popular in the Community