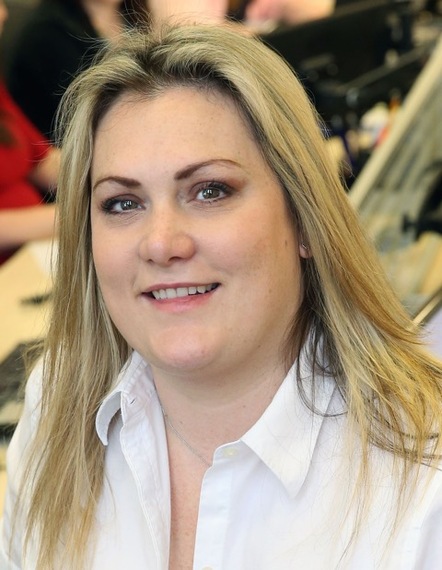 Rachel Bedgood is CEO of Complete Background Screening, Wales' largest and the UK's third largest pre-employment screening and disclosure and barring service (DBS) providers in the UK. Clients include over 40 Local Authorities, NHS Trusts & Embassies, Charities such as Mind, British Heart Foundation and organisations including Siemens, B&Q and Arriva.
How has your life experience made you the leader you are today?
Running a business is always a learning curve and you are never allowed to rest on your laurels. Being an employer of people drives you to ensure that you can make their lives better as well as your own. While I am exceptionally pleased with the current business and our plans for growth, the driving force will always be the fear of failure not the reward of success.
How has your previous employment experience aided your tenure at CBS?
My previous employment was mainly administration where I learned to streamline processes and provide higher levels of service. Having been made redundant twice, I learned that no employment was safe and that taking a chance to run my own business was not as great a risk as I had originally feared.
What have the highlights and challenges been during your tenure at CBS?
Retaining the business in my local village is challenging but extremely rewarding. We have an opportunity to regenerate a socially deprived area with very high rates of unemployment. It is important to me that we contribute to the economy of Wales, especially in the South Wales Valleys as it is an area which is in need of regeneration. We are humbled to have the opportunity to develop and grow our business in an area that supports and recognises our contribution to the economy and the community. Also, one of my biggest highlights was being named Wales' largest and the UK's third largest provider of criminal checks and we hope to uphold that status for years to come.
What advice can you offer to women who want a career in your industry?
CBS has only employed women to date, and I've always been passionate about providing female members of the team with the opportunity to balance a successful career and a family life. In terms of advice I would say what I say to my team: stay focused, follow your gut and keep your integrity.
What is the most important lesson you've learned in your career to date?
Never stop working but always work smartly. When I first started in this business, my goal was to become an expert in my field. Even though the first few years were difficult as I had limited business and industry knowledge, through sheer drive and determination, I managed to acquire customers and a successful client base. When the business grew, so did my team. Good things just take a little time to achieve- persistence is key.
How do you maintain a work/life balance?
For many years and before my children, my life was the company. However, having children and a family allows you to understand the more important, simpler things in life. While I still work a six day week, I can often work from home or take time out to be with those that are most important to me. That said, I am always most relaxed when in the office as I know that everything is under control and working as it should be.
After having my first daughter six years ago, Ava, I returned to work two days later despite having a C- section. Ava would sit with me in the office for an hour or two each day and this worked very well. My second daughter, Maiya, had a few complications at birth which meant we had to stay in the hospital for a while longer. That said, Maiya also came to work with me for a couple of hours a day when she was only a week old. I was able to hold a sense of calm knowing that the office was running in my absence and my children were getting all of the attention they needed.
What do you think is the biggest issue for women in the workplace?
I really don't know. And I don't know because women certainly have no issues in my organisation. I get very frustrated with women who continually raise the gender card. I often believe that issues are created for the sake of having a gender topic to discuss. Women have exceptional strengths to offer in the professional workplace which they often fail to display as they appear to feel insecure in being a woman in the workplace. This issue is often fuelled by other women who continue to allow the topics of gender discrimination to exist. Let's just get on with it. Let's just do the best job we can and before we know it, there will be no questions asked around gender, it will just be about individual ability.
How has mentorship made a difference in your professional and personal life?
I have never been mentored in business but have been lucky enough to receive great advice along the way. My partner and future husband was the person who gave me the most support and the confidence to start and continue to build my own business. This support has been continuous throughout my career.
I also believe that nurturing strong business partnerships is an important part of business. As a company, we rely heavily on software and use a system called MapItAndGO, developed by a small local business run by Ian Abraham. Ian and I have worked in a successful partnership for over five years and he has provided a wealth of guidance and tips that have helped me better align our company in the industry. Our partnership continues to strive and will ensure the growth and success of our companies.
Which other female leaders do you admire and why?
I admire all women in leadership roles, especially those that I've had the privilege of working with. I also admire male leaders for that matter. I have always had a lot of respect for anyone who has been brave enough to take the leap and set up their own business.
What do you want CBS to accomplish in the next year?
CBS has steadily grown over the past 10 years and we hope to continue this growth in the next year with increased profit; by increasing the company's market share in the DBS industry and by expanding into international markets.
In the next year, we will be focusing on growing our employment screening and safeguarding service offering. We have seen a growing demand in this area and have recently developed bespoke systems for a variety of clients ranging from online clothing companies to Premier League football clubs and we are very excited to begin working with them.
We also want to continue giving back to the local community with hopefully more opportunities for employment. We plan to schedule more training opportunities for our existing staff to ensure that they are all developing their skills and performing at the high standard possible. And of course, I hope to accomplish a happy environment for my staff, a goal I thrive to achieve every year.
Calling all HuffPost superfans!
Sign up for membership to become a founding member and help shape HuffPost's next chapter