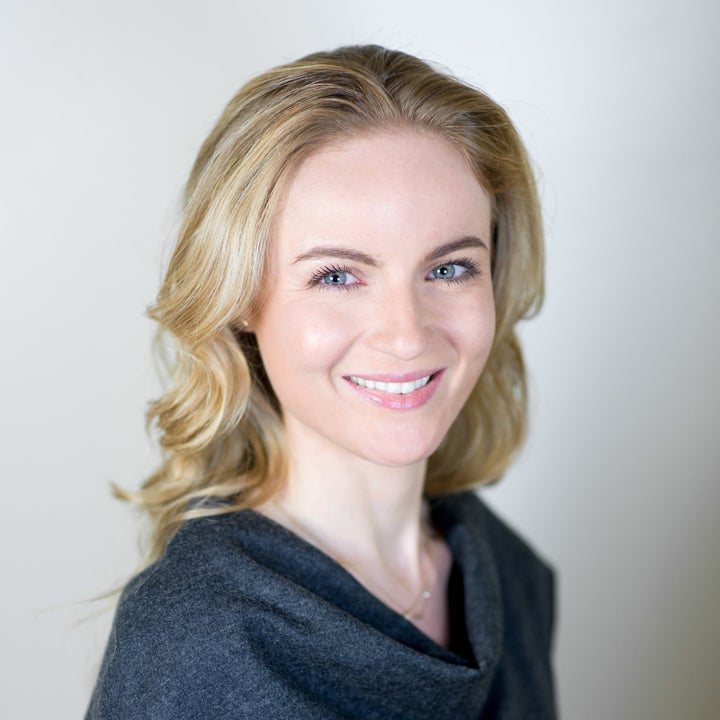 Rasha Khawaja is the founder and CEO of Toucan. Rasha's innate desire for knowledge took her to Brown University where she studied Psychiatry and Cognitive Science. Further education followed at both Oxford University and Cambridge University before Rasha started her career at Condé Nast Publications and went on to work at Christie's. These experiences heightened her entrepreneurial drive and after spotting a gap in the market for a way to help creatives get their businesses out in front of influential business luminaries, Toucan was born. Rasha's passion for innovation and nurturing new talent and business continues through her role as a member of the UKBAA, and being an active member of the advisory board of Innovation RCA and the development and strategy board of the ZSL. Outside of the world of Toucan, Rasha is a devoted mother and an adventurous traveller who one day hopes to conquer Kilimanjaro and The Great Wall of China. Rasha is also dedicated to a number of charities and sits on the board of 'The Playing For Change Foundation', as well as supporting her family's charity, 'The Said Foundation'. Toucan Ventures were proud to win 'One to Watch – Best Entrant to the Angel Ecosystem' at the 2016 Angel Investment Awards.
How has your life experience made you the leader you are today?
I have been able to travel a lot throughout my life and have also spent some time living abroad in the US - travel expands the mind and broadens your curiosity to learn and become a much more open and tolerant person. A skill that I am still developing, especially at this early stage in my career, is learning to manage people. During my time at Oxford Business School and as the Founder and CEO of Toucan, I have refined this skill but there is always room for improvement. My life experience has taught me that learning is endless, no matter what position you are in your career or, indeed, your life.
How has your previous employment experience aided your tenure at Toucan?
Working at both Christie's and Condé Nast really gave me an insight into the problem – creative startups are hugely underserved relative to the technology sector. Whilst working at these companies and by sitting on the Board at the Royal College of Art, it became increasingly evident that this was a sector that needed to be served. My previous experience really fuelled the idea for Toucan, a company that meaningfully supports creatives and their business initiatives.
What have the highlights and challenges been during your tenure at Toucan?
Overcoming challenges and learning from mistakes are hugely important experiences to go through. You will be proud of what you have learnt, as each lesson helps you to become a better version of who you want to be in your professional life. When I founded Toucan, I did not have a team in place and this became a major hurdle as the company began to expand. This challenge luckily transformed into a highlight because, as soon as I put together my team, I found my sounding board - collaboration is key to progression.
The main highlight is achieving Toucan's aim of supporting early-stage creative companies with their growth. My passion for this is one of the main reasons why I wake up in the morning.
What advice can you offer to women who want a career in your industry?
Part of your responsibility as an investor is to take cold pitches, total dedication and passion are essential. You must be completely devoted to discovering talent and helping it thrive. It may sound clichéd but 'practice what you preach' is an important idiom to follow – there is no use providing a company with advice that you would not take on board yourself.
What is the most important lesson you've learned in your career to date?
To make an effort, be consistent, genuine and reliable. If you want to make a mark on the world, you have to got to have natural talent but the rest depends on how hard you work.
How do you maintain a work/life balance?
As a working mother, every single day is a new challenge. There is no magic trick, or 'one size fits all', however, by focusing on one thing at a time and with the support of your family and your colleagues, you somehow find a rhythm that works for you.
What do you think is the biggest issue for women in the workplace?
If I were pushed to say something, I would say sometimes lacking self-confidence can be an issue. However, I am incredibly lucky to have an almost all-female team and I personally believe that so long as we continue supporting each other, there need not be any issues.
How has mentorship made a difference in your professional and personal life?
Mentorship is fundamental to Toucan. It is a huge value add to be connected to someone who is highly experienced in your industry. They can provide you with advice, based on personal experience, and teach you lessons that they learnt from their own mistakes. A mentor is a truly inspirational individual, especially as they are at a stage of their career, which you aspire to reach.
I like to practise 'Kaizen' ('change for better'), which refers to the continuous improvement that I look to make in both my professional and personal life. My mentors always taught me to look beyond and above myself and to always try to improve myself, to elevate myself.
Which other female leaders do you admire and why?
I admire a great number of women. Firstly, the women in my company, my immediate family and circle of friends. I also respect women like Yulia Tymoshenko, Tsai Ing-Wen and Aung San Suu Kyi, who own their femininity in a traditionally all-male environment. They are admirably strong, exceptionally smart and have triumphed in the face of adversity.
I also hugely admire Serena Williams for having accomplished such an extraordinary amount in her career, with her ability to keep her mind still at the right time and for dominating her respected industry.
What do you want Toucan to accomplish in the next year?
An incredible amount – a continued, robust growth of Toucan Ventures. We are only as successful as our portfolio companies. The aim is to establish Toucan as the leading hub for investment in creative startups.
All I want to do is continue supporting exciting and disruptive young companies. I feel ecstatic every single day, I love what I do.
Related
Popular in the Community