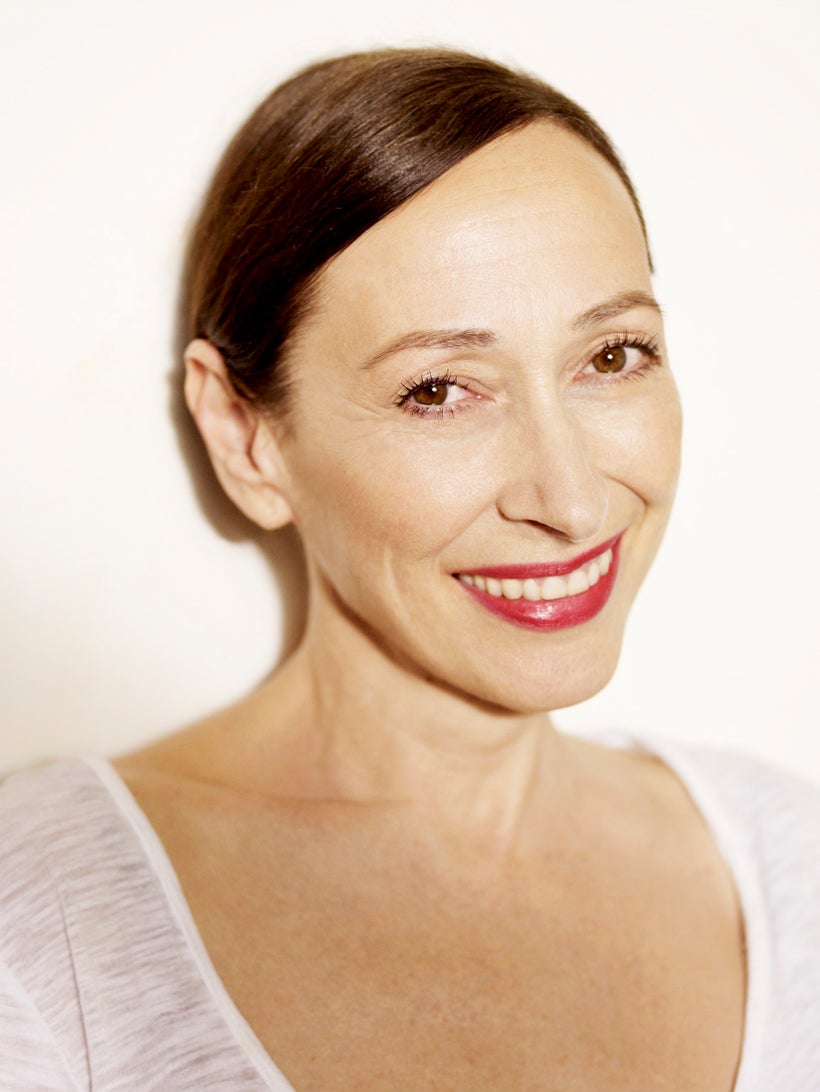 Rose-Marie Swift has been a make-up artist for over 20 years and is the Founder of RMS Beauty.  Her work has been featured in nearly every edition of Vogue, W, Harper's Bazaar, Interview, worked with the likes of Hedi Slimane, Annie Leibovitz and more, and her portfolio includes the famous faces of Gisele Bunchen, Zoe Saldana, Miranda Kerr, Tilda Swinton, Demi Moore, Sophia Coppola, Paloma Picasso, Isabel Rossalini, Milla Jovovich.
But several years ago, Rose-Marie began to experience some physical, mental and emotional health issues.  After an extensive series of tests, she learned that her blood contained toxic levels of heavy metals including aluminum, barium, cadmium, lead and mercury as well as high levels of pesticides and other chemicals.  Rose-Marie was surprised when the technician asked if she worked in the cosmetics industry. Until then she had no idea that cosmetics could contribute to serious health issues. After years of rebuilding her own health, Rose-Marie realized that she wanted to help other women claim their right to healthy beauty. To achieve this goal she created RMS Beauty, her acclaimed line of organic color cosmetics.
Rose-Marie is an outspoken advocate for women protecting themselves from the toxic chemicals found in products they use on their bodies daily. She created the website www.beautytruth.com to dispel beauty myths and expose some of the dangers of personal care products. Rose-Marie continues to work in the fashion industry.
How has your life experience made you the leader you are today?
Life can be very difficult. I believe we come into this lifetime with challenges that you either learn from or you escape from. I chose to learn from them. Each lesson, no matter how painful, has given me a different outlook and drive towards positive outcomes. Who said life was easy?
How has your previous employment experience aided your tenure at RMS Beauty?
I feel into my early years of being a makeup artist by sheer accident. Being an artist was the last thing on my mind. It does go to show that the universe sometimes does have a plan. We choose whether or not be listen. I listened and it gave me the experience in dealing with many aspects of the beauty industry and creating beauty itself, working with different personalities, faces, learning to make healthier choices  after experiencing health problems myself and spreading the word of healthy beauty to all the young girls I worked with thru all the years. 
What have the highlights and challenges been during your tenure at RMS Beauty?
Highlights have been many. I have worked with some of the most famous names and faces in the beauty industry and traveled extensively all over the world. However, challenges also came when I did experience fear and insecurity and questioned my talent. Each experience made me stronger no matter how many butterflies I had in my stomach. 
What advice can you offer to women who want a career in your industry?
The beauty industry can be a very lucrative industry for some one that has true talent. My one advice is to not live in your ego. When you think you know everything you already have lost. I have been in the industry for over 30 some years if not more and I still am learning things every day. Never close off your thinking to new ideas, techniques and opportunities that may be given to you. 
What is the most important lesson you've learned in your career to date?
I am very strong willed and opinionated for that matter. I learned to listen and follow my intuition. There is more riding on your intuition than you will ever know so don't close off that valuable asset that you have. 
How do you maintain a work/life balance?
I thought it would get easier as you get older and boy was I wrong. if one doesn't keep themselves centered one can lose their direction. Spending time alone and in nature always grounds you back on the earth plain as well as meditating that clears the mind. 
What do you think is the biggest issue for women in the workplace?
Respect is probably one of the biggest issues. Not just having people respect you but also you respecting yourself. 
How has mentorship made a difference in your professional and personal life?
That's a hard question as I am a loner and live in my own world. 
What do you want RMS Beauty to accomplish in the next year?
I have no real accomplishment agenda. I just do my thing and hope I can keep spreading the word of healthier beauty to an even larger audience. Taking one step at a time to educate women on cleaner beauty products is my accomplishment. 
Calling all HuffPost superfans!
Sign up for membership to become a founding member and help shape HuffPost's next chapter
This post was published on the now-closed HuffPost Contributor platform. Contributors control their own work and posted freely to our site. If you need to flag this entry as abusive,
send us an email
.