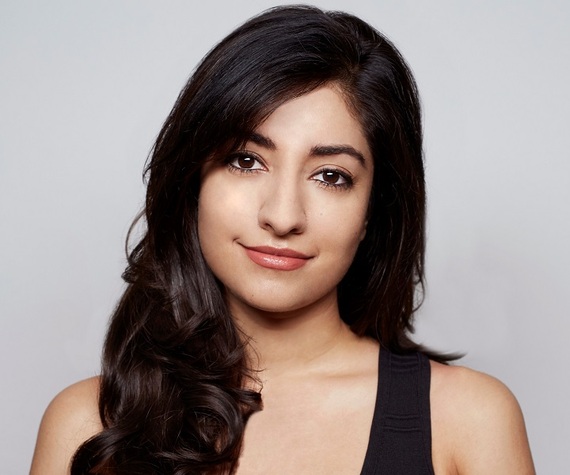 Shivika Sinha
Shivika's mission is to promote mindful consumerism and support business that have an environmental and social impact. She believes that business must play a role in alleviating humanity's greatest crisis in order for exponential positive impact to occur.
Shivika is Director of Digital Marketing at Alex & Ani, a brand that creates eco-conscious jewelry and has donated over $30M to humanitarian causes. Previously, Shivika had spent nearly a decade guiding brand strategy and accelerating growth at organizations like Oscar de la Renta, Gap Inc, Intermix and Fortune 100 companies such as Pepsi, Kraft Foods, Macy's, Fedex and more via Epsilon.
She serves on the Advisory Board of The Pivot Conference, where cross-industry leaders unite to fuel digital transformation. She's a judge for the Social Good prize at the Shorty Awards and joins women like Chelsea Clinton as an Influencer on the Mogul platform.
Shivika's vision and execution have received acclaim from leading industry publications. She's a frequent speaker on conscious business, mindful consumerism, sustainability, social impact and digital innovation. Her career is augmented by her multidisciplinary experiences and approach. She's an artist, writer, photographer, blogger and former dancer. Shivika was raised in India, Nigeria, Zimbabwe, Vietnam and Bangladesh. She holds a M.S. in Integrated Marketing Communications from Northwestern University.
How has your life experience made you the leader you are today?I grew up in India, Nigeria, Zimbabwe, Vietnam, and Bangladesh. During my global upbringing, I observed two cultures at play. One culture was stagnant and ingrained by deep-rooted traditions, religion and family heritage. The other culture was dynamic and ever-changing, being transformed by media, pop-culture, and business.
As I bid farewell to the majestic spirit of southern Africa six years after calling it 'home' and celebrated Tet in Vietnam, I decided that I wanted to leverage this ever-changing culture to catalyze ideas that create a sustainable, compassionate and innovative world.
My passion to lead people to impact some of humanity's greatest societal struggles comes from observing and learning from my family, whom inspire me every day. My father spent 30 years impact investing with the World Bank. He is a global thought leader in inclusive business and conscious capitalism. My grandfather was a renowned agriculture pioneer in India who dedicated his life to soil conservation and environmental sustainability. My uncle was an economist who fought against poverty and economic divides. He fought for transparency in governments and to turnaround income inequality. Another uncle forged the Shiv Nadar University, India's first multi-disciplinary university which has disrupted the higher education systems. He continues to work on improving the quality of and access to education. Through the examples of my family members, I am driven to continue a legacy of purpose and positive change for future generations.
What advice can you offer to women who want a career in your industry?In marketing, as with any field of expertise, it's important to cultivate a growth mindset, insatiable curiosity, passion and the intellectual rigor required to seek out first principles. Strive for excellence in the process of work rather than perfection in the outcome. Fear can be a good thing and a signal that you're headed out of your comfort zone into something that will help you grow to your greatest potential. Failure and success are simply data points telling you which way to go, listen to them but don't dwell on them. Lastly, always strive to gain knowledge as we are all lifelong learners who can grow each day.
What is the most important lesson you've learned in your career to date?One of my most vivid memories with my grandfather takes place on a warm day in New Delhi. We sat in our garden and were engaged in musings about life. Since he was over 90 years old and one of the wisest, smartest and most genuine hearted people I knew, I asked him what advice he would give to others who hoped to live a fulfilling life. He said that one should never wait until they're rich enough or have enough time to be of some use. From then on, I've strived to use my education and professional experiences to be of use in solving the problems humanity faces today.
How do you maintain a work/life balance?I don't know if such a thing exists in my world. I love what I do, the people I meet as a result of my projects and passions, and the process of work itself.
Work and life doesn't separate as disparate entities in my mind and heart. For me, they mesh together and complement one another.
I've trained myself to become a morning person. I'm usually up soon after sunrise and use those few quiet hours for meditation and work that requires deep focus. I avoid coffee and alcohol. I keep a gratitude journal and often reflect upon my goals and mission. I strive to stay fully present in each moment during the day.
How has mentorship made a difference in your professional and personal life?Mentorship has been a blessing and gift I've been fortunate to receive in my professional and personal life. I'm grateful to call some of the smartest, most inspiring and caring people I've ever met, my friends and mentors. Through the shared experiences of others, I can spearhead the projects that I am passionate about. The energy I receive from my mentors and friends inspires me to keep going each day.
It is an honor for me to pass along the same guidance and friendship to others. Perpetuating the cycle to other passionate individuals is a joy and privilege I don't take lightly.
Related
Popular in the Community