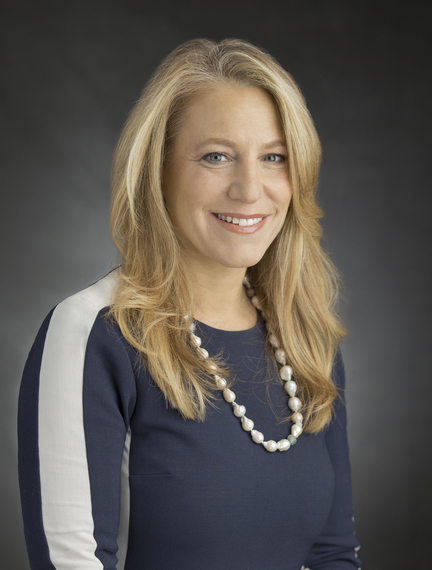 Susan F. Axelrod is Executive Vice President of Regulatory Operations at FINRA. In this capacity she oversees Enforcement, the Office of Fraud Detection and Market Intelligence, and Member Regulation.
Before being named to her current role, Ms. Axelrod was Executive Vice President and head of Member Regulation--Sales Practice, with responsibility for ongoing surveillance and examinations, both routine and investigative, of FINRA-regulated securities firms. She was appointed to this position in July 2010.
Previously, Ms. Axelrod was FINRA Senior Vice President and Deputy of Regulatory Operations. Her responsibilities included assisting in the oversight of the Market Regulation, Enforcement and Member Regulation functions at FINRA. She also played a key role in the integration of NASD and NYSE Member Regulation.
Prior to joining FINRA in 2007, Ms. Axelrod was Chief of Staff to the CEO of NYSE Regulation for three years. In this position, her responsibilities included overseeing operations on a day-to-day basis and acting as a liaison with various business areas including finance, human resources, government relations and communications.
Ms. Axelrod joined the NYSE in 1989 as a Staff Attorney in the division of enforcement and became an Enforcement Director in 1997. Among the cases she handled were those involving specialist and floor broker misconduct, insider trading, upstairs trading, sales practice violations, and financial and operational compliance issues. She received her J.D. from the Hofstra University School of Law in 1989 and her B.A. from Emory University in 1986.
How has your life experience made you the leader you are today?
I learned a number of key leadership traits very early on, before my career formally began.
I played field hockey, basketball and softball throughout high school and captained a number of athletic teams. That helped me develop leadership skills at a young age. I had to learn to balance my athletics, my academics and my social life--which was very important to me as a teenager.
As a team leader, I also had to develop skills in conflict management when mediating disagreements among teammates. Dealing with conflict is never easy. It's difficult to have those hard conversations, and it's one of the most difficult things a manager has to do.
Today, at FINRA, I depend on the time-management skills I first started developing as an active teenager balancing a lot of different pursuits, and my conflict management skills continue to serve me well.
How has your previous employment experience aided your tenure at FINRA?
I also learned early on--all the way back during my first job working at a children's clothing store when I was just 14 years old--is that you have to know what you are good at, maximize those strengths, and surround yourself with people whose strengths are your weaknesses.
From the moment I stepped on to the sales floor when I was 14 years old, I knew I could sell any piece of clothing. But once I made a sale, I couldn't wrap up that clothing to save my life. I'm still terrible at wrapping to this day!
Luckily my best friend Lauren also worked there. She wasn't as strong at selling, but she was a great wrapper, and that made us a great team.
Today, at FINRA, I still seek to surround myself with a team of talented individuals whose strengths complement my weaknesses.
Outside that first job in the clothing store, I've been lucky to have consistency in mission throughout my career. I've always been on the regulatory side of the financial industry at places where you can take pride walking in the door in what the organization is about.
What have the highlights and challenges been during your tenure at FINRA?
One major highlight has been working for an organization where you can take pride in the mission of protecting investors and ensuring market integrity.
Beyond that, I have had the opportunity to work alongside great people, and to mentor great people.
On the challenges side of the equation, it is always difficult to keep up with the pace of an ever-changing industry. We often must confront challenges that didn't exist a week ago or a year ago. And it's a nearly impossible challenge in the face of such perpetual change to keep thinking into the future to predict what the next industry issue will be.
Beyond that, it's a challenge to attract and retain great people. We do such important work, it is critical that we have a strong team of employees, but there are always industry firms, consulting firms and law firms looking to lure our best and brightest.
What advice can you offer to women who want a career in your industry?
When you work in a predominantly male industry, you have to focus on finding strong mentors and sponsors, on always looking to get involved on additional projects and on constantly learning and improving your leadership skills.
It can be a struggle to be the only woman in a room and to not be self-conscious about that, but you have to learn not to let that change your personality and how you present yourself. Stay true to who you are and to your leadership style.
What is the most important lesson you've learned in your career to date?
I've learned that you have to lead strongly, be decisive with sound judgment and lead by example.
As you go through your career, take note of what others in leadership positions do around you. I have always asked myself, what do I like about their leadership style, and how can I incorporate that into my own management style? Or, sometimes more importantly, what don't I like? And how can I prevent myself from becoming that kind of leader?
And, perhaps most importantly, I learned that you have to have a sense of humor. Sometimes on those really bad days having a sense of humor is the only thing that helps get you through.
How do you maintain a work/life balance?
Some days, I'm not sure that I do maintain a balance. I do my best to try, but it's a hard thing to achieve.
As I've taken on more responsibility and more stress in my career, it has become more important than ever to go home and to recharge my batteries. If I don't, I won't have the stamina to keep going at the rate I must every day in the office.
To recharge, it's important to go home, to relax, and to enjoy time with family and friends. I love spending time with my sons, who are now in college, getting together with my friends, riding my bike down the West Side Highway along the Hudson River, or just hanging out at home watching the Knicks game. My husband, Fred, loves researching new restaurant and has an amazing talent for finding great places, and that helps keep me busy, as well.
You do the best you can to maintain some semblance of a balance, but you have to remember to look at that balance on the aggregate. There are going to be days when work comes first, and there is no balance at all, but most days family absolutely has to come first. If they didn't, it would become too easy to spend all day at your desk and to never see a school play or never see your kids' sporting events.
What do you think is the biggest issue for women in the workplace?
The biggest issue for women is trying to find that balance--particularly in the early years after having kids. How do you put in the time and the energy it takes to get to the next level when you have more important responsibilities at home?
To achieve that, it's very important to have a supportive and involved spouse or partner (and I do), but it's also important that you feel passionate about what you do.
My passion for my job helped keep me going when I had to juggle baking for a school event at midnight out of a Duncan Hines box, making sure the kids' schedules were all set and ensuring there was a gift for the birthday party on Saturday.
How has mentorship made a difference in your professional and personal life?
I think having strong mentors is critical in any career. My mentors - Bill Johnston and Cathy Kinney at NYSE, and Rick Ketchum at NYSE and now FINRA -were role models and people from whom I learned a lot.
Mentors can be your greatest champion when you are looking to advance or to transition to new job, and they can be your best sounding board for new ideas.
But the best kind of mentor--and the kind I strive to be to others--is one that really cares about you and your career. You can find great mentors from whom you can learn a lot, but there are many people out there who care greatly about their own career, but it takes a great leader and mentor to care about someone else's.
Which other female leaders do you admire and why?
I greatly admire Mary Schapiro. I had the privilege of working with her here at FINRA before she was named the first female Chair of the U.S. Securities and Exchange Commission.
Mary spent her career as a regulator, led strongly and was a trailblazer for women's leadership in the regulatory space. She helped redefine the self-regulatory model and set a great example in her passion for investor protection, and I admire her work.
Beyond the financial industry, I also admire Sheryl Sandberg. It's hard to speak out about the challenges facing women in the workplace, and she has opened up a much-needed dialogue.
What do you want FINRA to accomplish in the next year?
One area we wish to focus on this year is firm culture across the financial industry. We want to better understand how it impacts employee behavior, and what can be done to ensure a strong culture of compliance across the industry.
In the investor protection space, we want to continue to build on the momentum of the FINRA Securities Helpline for Seniors. With 10,000 Americans turning 65 years old every day, it's important that we have the resources to help this segment of the population with their unique concerns.
We also want to continue to focus on what products are being sold to investors, and whether they are suitable for the investors to which they are recommended, being sold with reasonable fees and being sold only after appropriate disclosure of the product's risks.
Within FINRA, we want to recruit and attract the highest quality talent because the work we do really matters. Investors depend on us and the work we do every day.
Calling all HuffPost superfans!
Sign up for membership to become a founding member and help shape HuffPost's next chapter