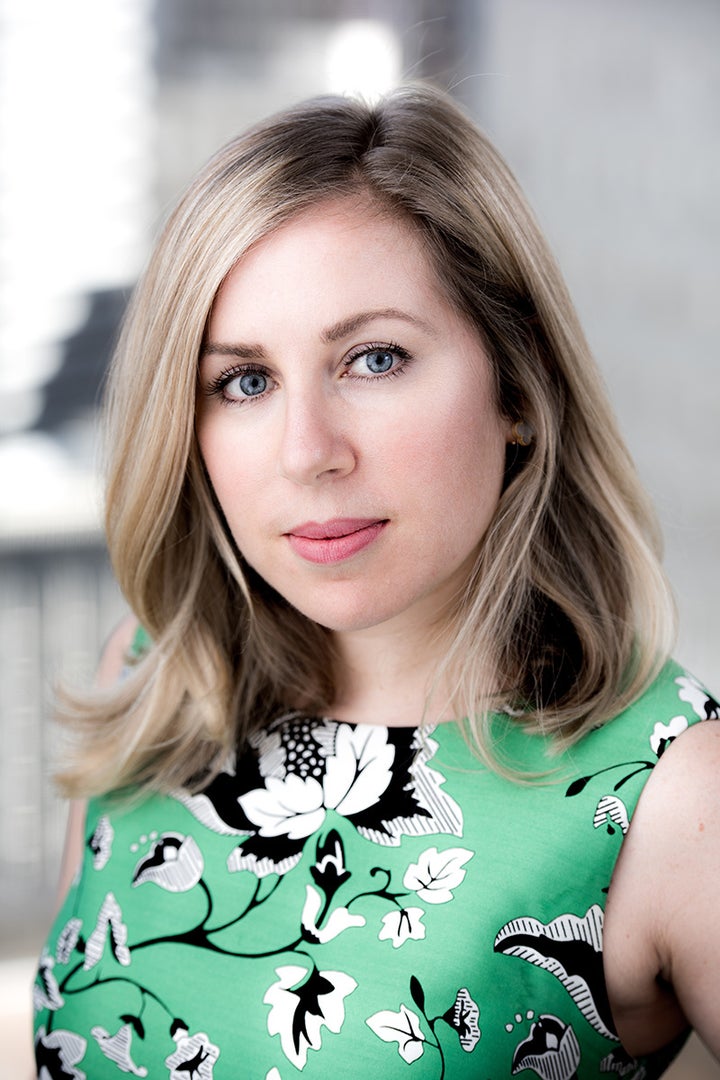 Susan Veksler is the President and Co-Founder of Caissa, LLC, the first FinTech analytics platform designed exclusively for institutional allocators including endowments, foundations, pension funds, and sovereign wealth funds. Clients representing over $1.75 trillion in assets leverage the Caissa Platform to better manage the risk associated with their investments. The Caissa Platform won this year's Most Innovative Technology Firm at the HFM US Hedge Fund Technology Awards.
Prior to founding Caissa, Susan was a Senior Credit Analyst at Mezzacappa Management. She was responsible for capital allocation across an array of complex credit strategies and was an integral part of the firm's risk management process. Prior to Mezzacappa, Susan was an Analyst at McKinsey & Company, advising Fortune 500 companies with a specific focus on the financial services industry. Susan graduated from New York University Stern School of Business with a BS in Finance and Management. She holds the Chartered Financial Analyst designation and is a member of the CFA Institute and the New York Society of Security Analysts.
Having lived in New York City for over 10 years, Susan now lives in San Francisco where she moved to build out Caissa's west coast office and team.
How has your life experience made you the leader you are today?
I grew up doing competitive gymnastics and it taught me many important lessons. Experiencing the full cycle involved in perfecting a challenging routine, you realize and become comfortable with the many micro steps along the way and learn to trust iteration. When you persevere through a process, eventually you are rewarded by sticking the landing. Each step is an evolution getting you to that final outcome. I'm not afraid of challenges and approach them optimistically. Setbacks are often the fall right before you stick the final landing.
In leading the firm, I push our employees to approach challenges with courage, discipline, and stamina, and foster a culture of relentless improvements. We promote what we deliver to our clients not as a collection of tasks, but the culmination of an iterative process involving constant analyses, critiques, and refinements. Under this culture of professional athleticism, clients are audiences, work is the performance, and we aim to stick a perfect landing with each experience of our products and services.
How has your previous employment experience aided your tenure at Caissa?
My previous experience at McKinsey & Co. taught me how much it matters to hire good people. When you have a company full of enthusiastic, energetic and passionate people, the culture really takes on a life of its own. No motivational posters and company mantras can replicate that. It has to happen authentically, from the bottom up. At McKinsey, people worked late in the evenings not to put in face time or be noticed by their bosses but because they genuinely enjoyed brainstorming with a great group of people trying to solve interesting and complex problems. When we hire people for our team at Caissa, we consider how the dynamic would shift with each new addition. The key consideration is often would the rest of the team be more motivated or less in their presence?
What have been the highlights and challenges of your tenure at Caissa?
We have had so many highlights but the best ones have oddly been during severe market volatility when, despite the market being down significantly, clients still take the time to send us extremely kind thank you notes at the end of the day. They are reminded of how helpful The Caissa Platform is during this volatility and relieved that they no longer feel as though they are flying blind, without the analytical tools necessary to do their jobs right. This is a significant source of motivation for our team.
Having achieved a certain measure of success where we are no longer under the radar or in stealth mode, one of the challenges has been filtering out all the noise. This is important because our accomplishments have come from remaining extremely focused. I try to manage my time wisely and not pay much mind to what I consider to be distractions.
What advice can you offer to women who want a career in your industry?
Being in FinTech can be a challenge for women, as women are generally underrepresented in both finance and technology. The advice I would offer is to pin your confidence to your substance. Many mainstream resources aimed at women unfortunately offer a lot of unqualified advice on "10 Ways to Be Confident in the Office Now!" I have found no outfit, no stance, and no power pose can substitute the confidence that comes from truly knowing your subject matter. Put in the work necessary and confidence will come organically.
What is the most important lesson you've learned in your career to date?
The most important lesson I've learned in my career is how critical it is to have conviction. While you might want to seek out different opinions and perspectives, be sure you should actually use those perspectives to help inform yours. There have been many times in my career where, in seeking advice, I realized how many data points I am aware of that are inevitably lost in transmission. Perhaps there was a small but meaningful gesture imperceptible to anyone else, or the sequence of what was said in a meeting was relevant but difficult to relay to another person accurately. At the end, you have to be able to trust your experiences as you perceived them and have the conviction to move forward.
How do you maintain a work/life balance?
If balance means a 50/50 split, then I definitely don't maintain that. Work is a large part of my life. What I do to maintain a good state of mind is commit to dedicated time for myself that I consider peaceful, like enjoying a Sunday morning Farmers Market in San Francisco or hiking in the Presidio. When I am with friends or family, since it comprises less of my day, I try to remind myself to be fully present and make the best use of the limited time together.
What do you think is the biggest issue for women in the workplace?
I think one of the issues facing women in the workplace is many of us feeling like we have to be serious all the time to be treated seriously. Women deserve to enjoy themselves and have fun in their jobs just like anyone else. I hope as women continue breaking new ground, our competency will be readily recognized such that we can all embrace letting loose sometimes without worrying about it adversely impacting our professional advancement.
How has mentorship made a difference in your professional and personal life?
Mentorship has made quite the difference in my life, especially when I faced challenging situations. My former boss and mentor, Damon Mezzacappa, was many decades older than me. I derived a great deal of perspective hearing him recount similar situations he's experienced over the course of his lengthy career. He always handled challenges with grace, ingenuity and pizazz.
Which other female leaders do you admire and why?
Though I've never had the opportunity to meet her, I have great admiration for Sheryl Sandberg. It's not just her prominent role at one of the largest companies in the world, or that Lean In had many practical, salient takeaways for me. I thought many of the critiques about her ability to lean in being attributed mainly to her privileged economic situation were quite unfair. Her strength, continued optimism, and immense resilience after suffering the tragedy of her husband's death are not qualities you can just buy or pay someone else to handle for you. These are qualities that stem from a person's very foundation and are likely the real reasons she is so successful.
What do you want Caissa to accomplish in the next year?
I am excited for Caissa to continue to expand, in terms of our team size, geographical presence, and the scope of product offering. We are fortunate to have hired and built a great team of people who have really gotten behind our mission. As we add new members to the team, it's very rewarding to see the excitement among each person compound.
Popular in the Community