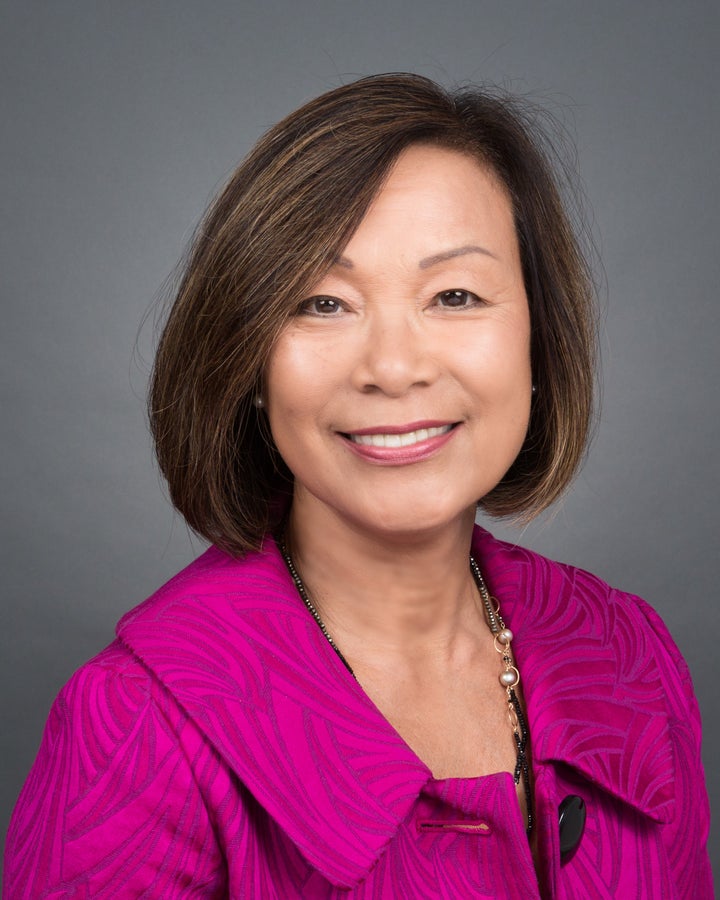 Teresa Zobrist is President and CEO of Zobrist Consulting, a Premier IBM Business Partner specializing in IBM software and services. She believes in leveraging the power of the Internet to help companies achieve higher revenue, cut costs and compete in the Global market. She has over 30 years of experience in leading IT projects. She fosters team work and believes in achieving high efficiency through organization and planning.
Under her leadership, Zobrist Consulting has delivered several of the Top 100 Internet Retailers such as The North Face, Timberland, Lee Jeans, Wrangler and Vans. These websites exhibit the stability and scalability expected of IBM technology and showcase the integration skills of Zobrist consultants using a multitude of IBM technology in commerce, web content management, search engine, web and database servers. For the powerful delivery of its technical skills, Zobrist was awarded IBM WebSphere Commerce Leadership in 2008 for "Best B2C" and in 2009 for "Foundational Leadership". In 2011, Zobrist created Smart Merchandiser, a visual merchandising tool for IBM Commerce and was awarded "Best of Retail" IBM Beacon Award and "Best of Show" IBM Impact Award.
Teresa enjoys growing her young company, taking yoga classes, playing tennis and cultivating a passion for customer satisfaction.
How has your life experience made you the leader you are today?
Growing up in Vietnam in the early 70's has given me an enormous source of strength and resilience. I came to the States at 18 to attend university. I grew up with such a diverse background that I have a lot of tolerance for opinion and adversity. For example, I grew up in a Buddhist family but attended an all-girl Catholic school, so I understand the goodness behind religions. I attended a French school while I learned that my country was a colony of France for fifty years, so I appreciate the freedom of thought while I learned to live within the conservatism of Vietnamese upbringing. And I have seen my country at war for twenty years fighting between North and South for a different view of doctrine and politics.
When I left Saigon in 1971 to go study in the US, my Dad said to me, "Remember that you can be anything you want to be!" So, I felt really empowered and felt like I was the luckiest girl in the world!
How has your previous employment experience aided your tenure at Zobrist?
What my Dad said was very true. I got some interesting work experience because I was seeking them out. Out of college, I went to JPL and worked on a spacecraft called Voyager. Then I worked on Burroughs and Univac and then I said to myself, "What's the number one computer company in the world? IBM? I ought to go work for IBM to get some good experience." I was married at the time, so I dragged my husband along and we both interviewed at IBM and we both got hired.
My fifteen-year experience as a consultant at IBM helped shape Zobrist into what we are today. I truly believe in respect for the individual, integrity and honesty.
What have the highlights and challenges been during your tenure at Zobrist?
Highlights -- Running your own company means that I never stop learning. There is always a better way to structure your company, new technology to make you work smarter, new employee to bring new enthusiasm to the team and new customer to go after. There is always a new thing for me to learn every day.
Challenges -- As IT consultants, we often get to work with our clients to solve their business problems. Sometimes, we get frustrated because we could not fix the issue, due to the constraints of the product, or the technology is too complex, the stack is too deep, or whatever. We had to walk away, clean the slate and start over. This is what we did with Mobiecom, a new technology we created to power ecommerce website; it's fast, it's lean and exciting. It gives us a lot of pride and hope.
What advice can you offer to women who want a career in your industry?
I'd give women the same advice my Dad gave me: "You can be anything you want to be!" Just go for it! Well, you do have to go to college to get educated. A degree in Math or Computer Science is good. But there is a high demand for User Experience/ User Interface designers, too.
What is the most important lesson you've learned in your career to date?
The most important lesson I have learned is to be ready to help anybody in any circumstance and you will be rewarded by your good deeds.
I have helped a customer in need, the customer remembered me and came back with more work. I have helped an employee in need, she became my most valuable employee.
How do you maintain a work/life balance?
I have recently discovered mindfulness meditation, so I am working very hard on this practice.
What do you think is the biggest issue for women in the workplace?
There are not enough women in decision-making position. It will take time for us to build it up, but we will get there.
How has mentorship made a difference in your professional and personal life?
Did I mention earlier that I am learning every day? I had a mentor when I started my company. He took me with him to introduce me to his network of friends and business associates. I learned so much from watching him interact with other people. His people skills are very gentle and laid back.
Which other female leaders do you admire and why?
I admire Sandy Carter who is now VP, Amazon Services. She used to work at IBM as General Manager, Business Partner and she would help me get exposure to IBM Leadership team. She is truly a friend, a mentor and an advocate for women advancement everywhere.
What do you want Zobrist to accomplish in the next year?
2018 will be a great year for Zobrist. We developed a really good product called Mobiecom (Mobile Ecommerce) that will revolutionize the ecommerce world. Imagine when every website responds instantly to your touch and your whole shopping experience takes under 10 seconds. There is so much more you can do with your time. We want to talk to every business about this and help them take advantage of this new technology.
Popular in the Community