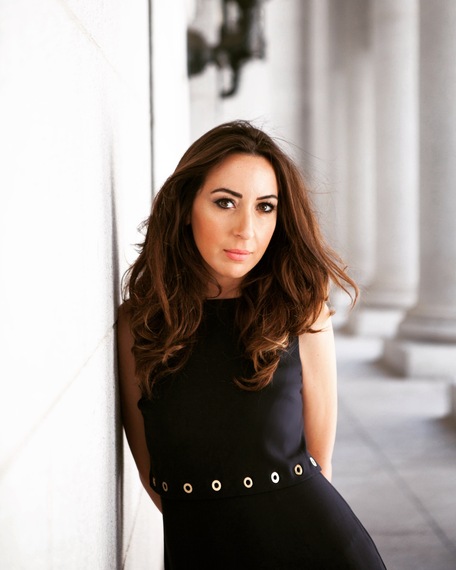 Tugce Ergul/Sofala Ntweng-Knapton
Tugce Ergul is a co-founder at Angel Labs, the world's first investor accelerator with a strong focus on diversity & inclusion. Before founding Angel Labs, she worked as a Managing Director at Startup Labs where she managed over 30 successful digital investments. Angel Labs operates in 40 countries and exists to supercharge investor communities and empower high-net-worth individuals, family offices & executives worldwide. Tugce has been and continues to be a national and international consultant and speaker on economic development, angel and venture financing for numerous countries and NGOs including the EU and OECD. She has worked closely with several countries on their national entrepreneurship programs, and with digital agencies on their startup partnerships. She regularly collaborates with agencies, media companies, and corporations on accelerating the ways they discover and pilot innovation from startups. She received her undergraduate degree in Finance from Sorbonne University with honors, and holds a master's degree in International Management from Bocconi. Tugce is an active member of the European VC network and regularly speaks at events around the world regarding entrepreneurship, economic development and technology.
How has your life experience made you the leader you are today?
Our life experiences create the personal capacity we need to lead. Our experiences shape us and make us, they have a profound affect on our worldview as people.
Coming from a single-mother family, I left my country when I was 17 for my studies. Since then I have lived in 5 different countries and learned to juggle different cultures, languages and work styles while trying to compete in the male dominated world of venture capital. Multicultural leadership involves deep immersion within different cultures to understand their values and specific contexts. My life experience has definitely made it very easy for me to be managing a company with a presence in 40 countries.
How has your previous employment experience aided your tenure at Angel Labs?
I grew up in the finance world. First, in investment banking, then in venture capital. I got my first gig in VC when I was 22. With my previous job, I was in charge of identifying promising technology companies in emerging markets and finding local co-investors. The problem was, a couple of years ago venture capital wasn't a developed area in many of these places and finding co-investors was not an easy task. This led me to start Angel Labs. We were initially targeting emerging markets for investor creation. I helped grow the company to be the world's first investor accelerator and foster diversity and inclusion in tech investing. Coming from an investment banking and VC background - which is usually described an old boys' club - one of my biggest goals is to tackle the gender gap that exists in the VC world.
What have the highlights and challenges been during your tenure at Angel Labs?
I have really enjoyed building a global team and working with so many amazing, driven people in many different countries. It's been extremely gratifying to really make a difference on entrepreneurs' lives around the world through the investments we facilitate. A real challenge I enjoy is taking action with regard to the gender gap in venture capital by empowering female investors. On a personal note, running a global company and managing a global team definitely comes with its own challenges. I have to say that in the past I could be a little controlling and it took me a while to fully delegate work in new countries and new markets and trust others fully.
What advice can you offer to women who want a career in your industry?
There isn't a one clear path to becoming a venture capitalist. The path and even the role seems opaque to so many. Some venture capitalists are previous entrepreneurs, some come from investment banking / consulting backgrounds, some inherited wealth that they would like to invest in young promising entrepreneurs. When I speak with women hoping to break into VC, I encourage them to understand their strengths and weaknesses, what makes them happy and what motivates them. I tell them if this is truly what they want to do then they are responsible for creating their own opportunities. As a young banker without an existing network in venture capital, I wasn't initially getting emails, introductions or invitations to events. So I went ahead and started networking groups like Girl Geek Dinners in Turkey or Girls in Tech in Italy. I made sure other venture capitalists were invited to our events. These networking groups opened many doors in the technology circles in many different countries.
What is the most important lesson you've learned in your career to date?
Women leaders seeking to be significant see the world through a lens of opportunity; they are especially in search of those opportunities previously unseen. I think it is very important to be open-minded and explore what life presents us on a daily basis. I have also learned that the business world is full of ups and downs, it is a waste of time trying to fight the lows. It is important to focus on the learning experience that comes out of those moments that make you want to give up.
How do you maintain a work/life balance?
I really don't think there is such a thing as work/life balance. I work seven days a week and still fit in quality time with people I love and manage trips away. My work takes me to a lot of places around the globe. I try to explore the beautiful cultures in these places as much as I can as I travel. When you're passionate about what you're doing, I think it is normal that it becomes interwoven in all aspects of your life.
What do you think is the biggest issue for women in the workplace?
In the Venture Capital space, many women take more "social" roles, such as community building, marketing or recruiting. With only 6% of the partner level roles at U.S. venture capital firms being occupied by women, the challenge is having more women in positions to make core business decisions, identify problems and present solutions.
How has mentorship made a difference in your professional and personal life?
I have had multiple mentors throughout my career and still try meet other amazing women who I admire and would love to learn from. Creating Girl Geek Dinners or Girls in Tech in places I worked in or organizing Startup Weekends or investor dinners has always been a conscious attempt to surround myself with leaders in this space. It is very important for us to constantly ask and learn, and work on bettering ourselves.
Which other female leaders do you admire and why?
I admire a lot of female leaders and for different reasons. Aung San Suu Kyi for giving up freedom to protest military rule in Burma (now Myanmar); Anna Wintour for transforming the landscape of fashion journalism; Christine Lagarde for becoming the first female IMF leader & her inclusive leadership style and of course, Hillary Clinton for her leadership in politics and economics.
What do you want Angel Labs to accomplish in the next year?
We have done a great job with building a global community of angel investors, VCs, LPSs, businessmen / women in more than 40 countries. I hope to see it expand to 100 countries. We require all of our chapters to have at least 50% women. I would love to see this community solve the diversity problem in our space and build the next generation of investors. Of course, I want to create a dynamic that disrupts the traditional investment world and impacts millions of entrepreneurs' lives around the world in a positive way.
Related
Popular in the Community