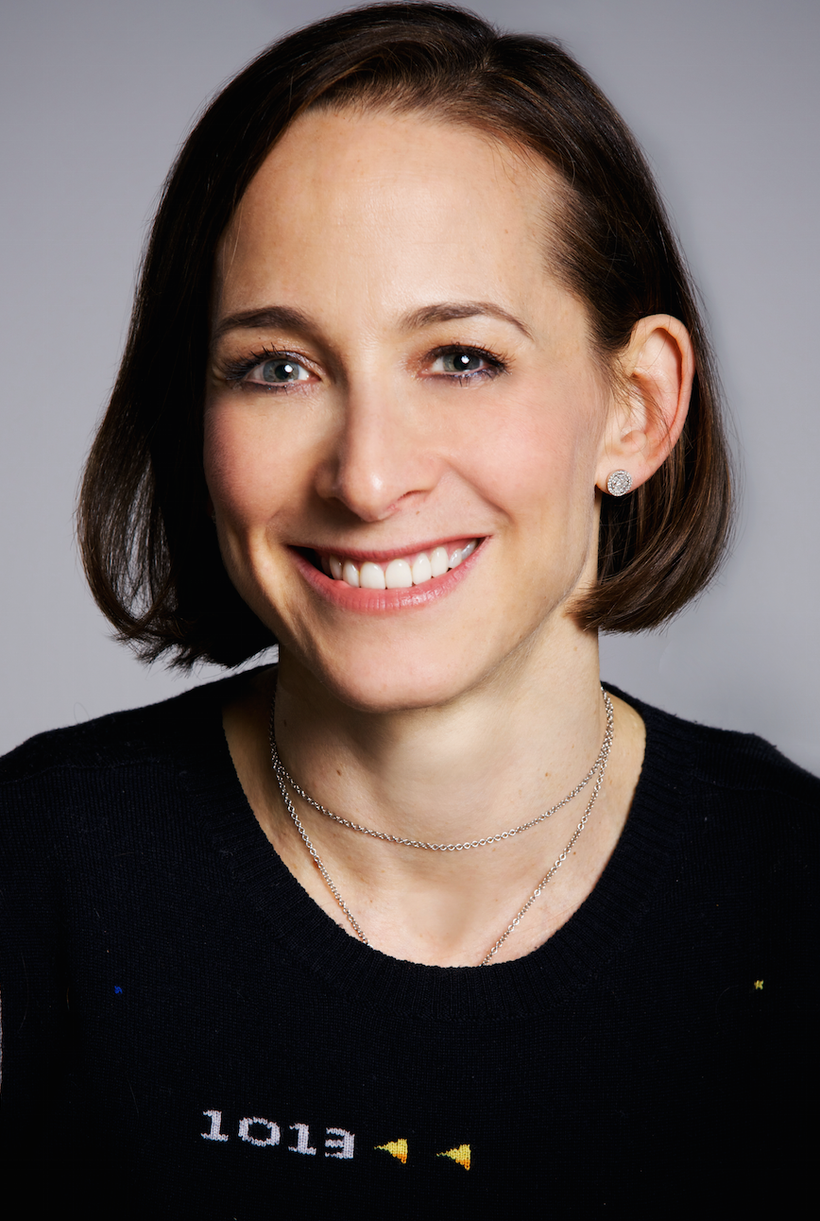 Wendy Goldberg is Executive Vice President and Chief Communications Officer for iHeartMedia, Inc. She oversees and executes strategic communications for all of the company's brands, including iHeartMedia and Clear Channel Outdoor, and is also responsible for the company's internal and external communications; marketing of brands and products; financial communications; business-to-business marketing support; crisis communications; and developing and coordinating strategy for local marketing efforts.
Ms. Goldberg has more than 15 years' experience providing management and strategic counsel to companies and their senior leaders. She served as Vice President of Business Development and Strategy for Hearst Entertainment & Syndication; Senior Vice President of Communications for Six Flags; and Vice President of Communications at America Online and then at AOL Time Warner. She also served as Press Secretary to the Administrator at the U.S. Small Business Administration and was a Vice President at Robinson Lerer & Montgomery (now Finsbury.)
How has your life experience made you the leader you are today?
My career path hasn't been a straight line – and I've never had any kind of career plan. I've worked for companies in a variety of fields ranging from digital, entertainment and biotech to publishing, and started out in electoral politics and media consulting. Since I've never had a plan, it's been easier to jump into different opportunities and try new things, and I think this has given me many of the leadership skills I have today.
I've learned that the key to leadership is that no matter what business or industry you're in, working with people you like – at a company whose mission you believe in – is paramount, and that the whole team should share the same work ethic and willingness to do whatever is needed to get the job done, and I know how important it is to encourage and support my colleagues in exploring new ideas and opportunities as they emerge.
How has your previous employment experience aided your tenure at iHeartMedia?
I began working at America Online at the very beginning of consumer adoption of both computers and the Internet – well before "tech startup" and "women in tech" were the buzzwords they are now. But at the time, it was clear that a mass market cultural revolution was underway, and we faced the monumental task of making technology familiar (not intimidating), easy-to-use and relevant to the lives of tens of millions of people, many of whom had never even owned a computer before.
Years later, at iHeartMedia (then Clear Channel Radio), we underwent a similar transition as conventional wisdom alleged that media and entertainment industries were being fatally disrupted by digital-only companies. My experience at AOL helped me understand how to embrace a pivotal industry shift – and how to help introduce consumers to what "radio" and "media company" could mean in a new, digital-focused landscape.
What have the highlights and challenges been during your tenure at iHeartMedia?
Some of the biggest achievements – during my time at iHeartMedia as well as throughout my career – began as immense challenges.
This was the case at iHeartMedia when, in 2014, we transformed the company to iHeartMedia from Clear Channel Radio. From a communications perspective, it was not just a new name, but a paradigm shift, playing off the company's leading digital brand – iHeartRadio – that now has over 85% of consumer recognition, to convey how the company has transformed itself from a broadcast radio company into a leading 21st century media and entertainment company.
Our mission is to make the "iHeartRadio" brand synonymous with both the content and personalities that our listeners love and with our other platforms – digital, mobile, social and live events. It's incredibly gratifying to see the outcome. 
In terms of challenges, the eternal hunt for the next "shiny new object" led to the incorrect perception that consumers don't want or listen to broadcast radio, when in fact over 90% of Americans listen to the radio every single week – the same number that listened in 1970. Consumers love their radio – radio personalities are their trusted friends sitting next to them in the car every day. Nothing, not even digital, has replaced broadcast radio in the lives of consumers…but when someone posits the old story that "Oooh, radio is dying!", not enough people do the research to find out the truth. But every single thing that iHeartMedia has done in the last five years and every success we've had has been built on our key strength and major asset – broadcast radio.
What advice can you offer to women who want a career in your industry?
Over the years, I've had the chance to experience many different work cultures – from collaborative to "command-and-control." Each has its positives and negatives. But I feel I've personally grown and learned the most in workplaces where I've been given the flexibility to take risks – and, as counterintuitive as it may seem (especially in a field like communications) – even to make mistakes. (Note: if you make a mistake, own it, which means recognize it, take responsibility for it and learn from it.)
The best bosses I've had never assumed that I couldn't do something; they just automatically assumed that I could. So I did whatever was needed, whether I knew how to or not. I encourage young women pursuing careers in communications to seek out jobs where they have this freedom – even to make mistakes – and to provide it for their own employees, too. 
What is the most important lesson you've learned in your career to date?
The most important lesson I've learned is that even though it can feel productive to map out your career step by step in advance, you shouldn't plan to "have a plan." There's no prescription for success in any field, and if you're not willing to take advantage of opportunities as they arise – even if they're not something you've planned for – you could miss out on the experiences that end up really defining your career, expanding your horizons, and making work rewarding, exciting and fulfilling.
How do you maintain a work/life balance?
I honestly don't believe in the concept of "work/life balance." There's only life and how you choose to manage it. You need to figure out what works best for you, depending on what your own ideal is for you, your family, your team, and your organization. I've found that if you love what you do, your work and home lives blur together, complementing and strengthening each other.
What do you think is the biggest issue for women in the workplace?
Astonishingly, it's 2017 and there are still only a few role models who understand the challenges facing women in the workplace. I've been in the workplace for longer than I care to mention, and I've never had a single female mentor or strong role model. The lack of role models is also problematic for women who have questions on topics that go beyond work/life balance, which is what most people think of as the primary "working women's issue." It's 2017 – I'd like to think that women are interested in the same career issues as men are.
Women want to know how other women have built careers – challenges they've faced and resolved, mistakes they've made and learned from. Please don't expect professional women's main concern to be "How do I balance a career with having children"! You can't mandate "leadership" or "the ability to mentor," but I'm hoping for women today that there is more of an appreciation of the role that building a career plays in women's lives, and that more women are willing and able to share it with others who may just be entering the workplace.
How has mentorship made a difference in your professional and personal life? 
I have never had an official mentor (although I did make a point of asking questions of everyone I ever worked for and with) — which is why I know how important it is to have someone you can bounce ideas and thoughts off of, and why I do my best to always talk to people who are just starting out and answer any questions they have.
Which other female leaders do you admire and why? 
Mellody Hobson, President of Ariel Investments, is someone whom I truly admire. She built a career on her own terms with no apologies for who she is, what she wants to accomplish, or how hard she wants to work. She is an incredible success by any standard, and did it all herself. She is committed to philanthropy and making a difference. Mellody's perspective comes through in one of her quotes – an all-time favorite of mine: "The one thing I knew I could do was outwork everyone." That to me is inspiring. There is always something you can do to move yourself and your career forward – take responsibility, put in the effort, make a difference.
What do you want iHeartMedia to accomplish in the next year?
The best thing about iHeartMedia is that things are always changing – each day is different, and there will always be new developments. Wherever the consumer is, whatever they indicate they're interested in hearing or seeing or experiencing, we'll be there with them to give them what they want and expect from us.
Calling all HuffPost superfans!
Sign up for membership to become a founding member and help shape HuffPost's next chapter
This post was published on the now-closed HuffPost Contributor platform. Contributors control their own work and posted freely to our site. If you need to flag this entry as abusive,
send us an email
.