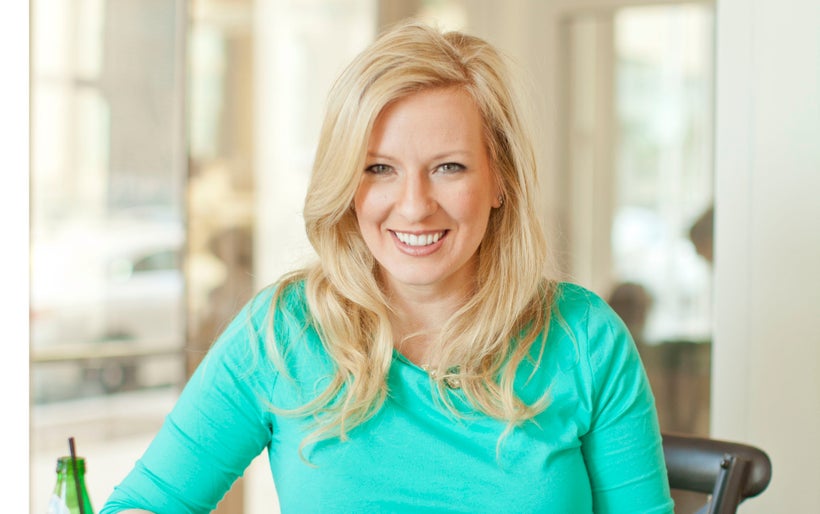 Whitney English is a designer, small business strategist, coach, and consultant, and the founder of the Day Designer. Fed up with a lack of planner options for real life, she dreamed up an intentional solution that would act as part calendar, part organized to-do list, and part motivational tool. A self-proclaimed serial entrepreneur, she knew firsthand that her flexible, customizable system was exactly what she, and the world, needed. In 2012, after two years of careful planning and design, the Day Designer was born. It was an instant hit, as Whitney struck a chord with the entrepreneurs, the moms, the career women, and the women of the world desperate for some semblance of organization in their busy lives, as it not only worked for them, but with them. At the heart of it, the Day Designer empowers women to live, design and organize their way to a beautiful life.
How has your life experience made you the leader you are today?
Recently, the life experience that has cast the most influence over my entrepreneurial decisions is that of having a family. Almost every day there are choices to be made that often sacrifice either work life or family life. And I've learned that while putting family first every day might not lead to short term financial gains, it always leads to long-term happiness.
I've also learned to fail early and fail often. My first company is considered a failure in many ways, but I've garnered some of the most valuable business knowledge I have by learning to look at that failure as a learning experience.
Lastly, just say yes. And keep saying yes until life tells you you need to say no. Then, say no ruthlessly. It sounds like very esoteric advice, but it's always worked for me.
How has your previous employment experience aided your tenure at Day Designer?
I worked at a stationery store throughout high school and college, which forayed into my first entrepreneurial venture—a wholesale stationery company. There, I learned the ins and outs of business ownership and manufacturing, which have significantly aided in the fast growth we've experienced with Day Designer.
What have the highlights and challenges been during your tenure at Day Designer?
The highlights come in the form of customer feedback! We love hearing how our planners have positively affected the lives of women across the country.
The challenges have come with the pressure to improve quality. When we started Day Designer, the business was run at my kitchen table. And as we've grown, we've had to figure out how to consistently improve the quality of the product while simultaneously increasing quantities and meeting demand.
What advice can you offer to women who want a career in your industry?
Do your market research! There is a ton of redundancy in the planner space. If you want to stand out, figure out a few ways to be innovative and different.
What is the most important lesson you've learned in your career to date?
I've learned to let go of the myth that an idea is "mine." I've come to believe ideas are a dime a dozen, and that they're given to people who can steward them well, for a time. The mark of a seasoned entrepreneur is that they know when it's time to hand over the reigns—to a board, a management team, or even another owner—who can take an idea and advance it further with their skills and knowledge.
How do you maintain a work/life balance?
I don't chase the money. I've turned down business opportunities because they would adversely affect my personal life, even though they might promote (or pad the bank account) of my business. For me, family comes first, always.
What do you think is the biggest issue for women in the workplace?
Unfortunately, there is still a glass ceiling. Women are still treated differently than men in many business settings. And while I'm proud to say I have worked with men who have shown women a great deal of respect and admiration in the workplace, I have friends who haven't been so fortunate. Equality in the workplace is still something to be worked toward.
How has mentorship made a difference in your professional and personal life?
Mentorship made me an entrepreneur. The stationery store where I worked was owned and operated by a self-made businessman, who taught me to think like an entrepreneur. Having worked for multiple entrepreneurial families growing up, I was able to see what it takes to keep going when things get tough. And watching my dad retire, and then bootstrap a business from the ground up in his fifties, made me realize that there is never a bad time to start over.
Which other female leaders do you admire and why?
I admire Oprah—what she has risen from, what she stands for, and how she treats everyone with whole-heartedness. I'm also a huge admirer of Brene Brown's work, and author Shauna Niequest.
More than anything, I admire any woman who is willing to stand apart from the crowd that tells us we have to do it all. I admire women who are genuine, who celebrate their strengths and courageously admit to missteps. It's not popular as a female in the workplace to admit that you choose family over career, and then live out that decision with authenticity and commitment. I admire women who hold to those values and then use their time, money, and energy accordingly.
What do you want to accomplish in the next year?
I hope Day Designer can offer even more innovative, intentional products that add purpose and inspiration to women's lives. I have quite a few big ideas for the company, and I'm excited to see which ones we'll be able to bring to fruition in the next twelve months!
Calling all HuffPost superfans!
Sign up for membership to become a founding member and help shape HuffPost's next chapter
This post was published on the now-closed HuffPost Contributor platform. Contributors control their own work and posted freely to our site. If you need to flag this entry as abusive,
send us an email
.