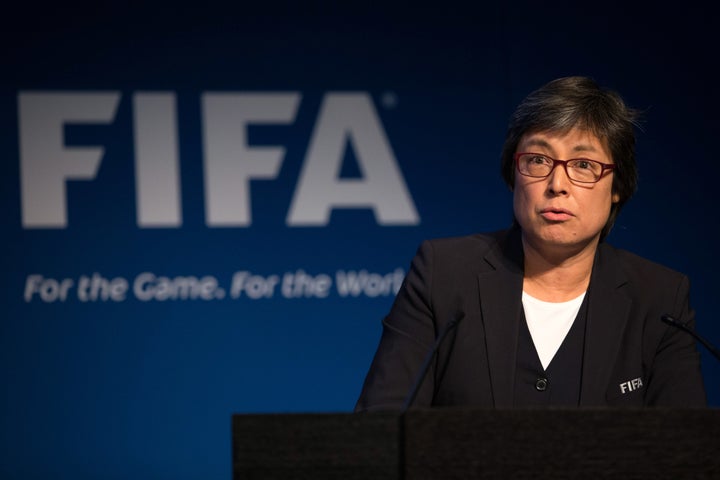 When members of FIFA's voting congress elect the organization's next president in Zurich on Friday, there will be no female candidates, and women will make up less than 1 percent of the voters.
But soccer fans around the world want that to change.
The poll, conducted by anti-corruption organization Transparency International and the fan group Forza Football, surveyed 25,000 soccer fans in 28 countries.
A majority of respondents in nearly every country surveyed -- with Russia a notable exception -- said they believed FIFA should have more women. Costa Rica (83 percent), Colombia (78 percent) and Spain (76 percent) registered the highest percentages of respondents in favor of the idea. Spain and Costa Rica, incidentally, made their first appearances at a Women's World Cup in 2015. It was Colombia's second consecutive appearance at the tournament.
72 percent of Americans and 69 percent of British fans, meanwhile, supported adding more women to FIFA's voting congress, which is made up of delegates from the organization's 209 member associations.
In the wake of a global corruption scandal that has cast a shadow over the sport, FIFA could soon take a major step toward bringing more women into global soccer's governing structure. On Friday, it will vote on a broad package of reforms that include a mandatory increase in the number of women on the FIFA Executive Committee.
"This is a market that's unexploited for the world's most popular game. You have half the world's population who haven't really been given a full opportunity to participate," Dodd told The Huffington Post in January, adding that her reform proposal is only a first step.
"It will be a very big step forward, but not the last," she said. "What you're talking about here is culture change. That takes time."
Yet the survey suggests that bringing more women into FIFA's fold won't be enough to fully restore fans' confidence in the beleaguered organization.
The survey found that 43 percent of fans say they enjoy soccer less than they did before the scandal, which became worldwide news last June, when American and Swiss authorities indicted more than a dozen FIFA officials on various corruption charges.
69 percent of fans said they had no confidence in FIFA to govern the sport, compared to just 19 percent who do. And few seemed to believe the upcoming election would bring about necessary changes.
Among the five major candidates for FIFA president, only Gianni Infantino, the general secretary of the European soccer federation, received more than 10 percent of the fan vote in the survey -- and even then, it was just a modest 19 percent. Meanwhile, 3 in 5 fans considering the candidates said they'd choose "None of the above." That option won out in every country surveyed, except for Saudi Arabia.
The lack of confidence may only get worse: Bahrain's Sheikh Salman, the president of the Asian Football Confederation, has recently emerged as the favorite to succeed outgoing FIFA President Sepp Blatter, who received a six-year ban from international soccer and is being investigated for corruption. Salman, however, has been linked to a cash-for-votes scandal in the election for his current position (he denies the allegations). His alleged connection to human rights abuses in Bahrain is also a source of concern.
Yet the poll also shows that fans aren't ready to completely give up on the organization that oversees the world's most popular game. Half of respondents said that they believed FIFA could successfully rehabilitate its reputation.
That should lead FIFA's next president to heed the warnings of soccer fans and truly reform the way the organization does business, the groups behind the poll said.
"The poll results show us beyond any doubt that FIFA has lost the trust of football supporters," Transparency International's Gareth Sweeney, who edited the report, said in a release.
"But they also show it is still possible for FIFA to regain that trust," he added. "At least half those polled will give FIFA a second chance. That's why FIFA must not only put serious reforms in place but be seen to do that. The new president should also be ready to listen to football fans to address this lack of trust."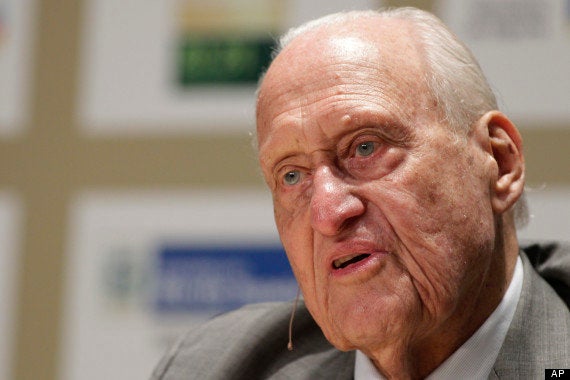 15 Reasons Why FIFA Is The Worst
Related
Popular in the Community