WASHINGTON -- Republicans, stung by perceptions that they are the party of old white men, have gone out of their way since the election to give more prominence to women in the party. That effort appeared to hit a stumbling block Wednesday, however, as the GOP filled all of the open committee chairmanships in the House of Representatives exclusively with white men.
Before naming the white-guy slate, the House Republicans had elevated women to more than half of the spots on the leadership team, although the top three posts are still held by men. Even over in the Senate, where there are no women on the leadership team that will take over in January, incoming Senate Majority Leader Mitch McConnell (R-Ky.) made sure to pose between the GOP's two new female senators at a photo-op with new members last week.
The news that men will fill all nine open chairmanships when the next session starts in January comes just as women are poised to take more seats in Congress than ever before in the history of the institution. Rep. Candice Miller (R-Mich.) will remain the only chairwoman, heading the House Committee on Administration.
The Democratic Congressional Campaign Committee, which regularly bashes the GOP for waging a "war on women," pounced Wednesday, lambasting the majority party.

"Republicans promised to be more welcoming to women -- but passed over women to give every single new committee chairmanship to a white man," said DCCC spokeswoman Emily Bittner in a statement. "House Republicans have erased any doubt about the course they'll take in the next session, as their party becomes more insular and more out-of-touch with the diverse middle class, and women in particular. With a leadership team that looks like an episode of 'Mad Men,' we can expect House Republicans will continue their assault on women's health and continue to block economic progress for women on issues like equal pay."
Rep. Cathy McMorris Rodgers (R-Wash.), chair of the House Republican Conference, chose to focus on not the lack of women committee leaders, but the growing number of women in the House and on Boehner's leadership team.
"As we enter the 114th Congress, I am thrilled to welcome so many dynamic Republican women to our conference and our leadership team," McMorris Rodgers said in a statement Wednesday. " Of the ten elected House Republican leaders, five of them are women. Women bring an invaluable perspective to the leadership table, and they play a pivotal role in all of our committee debates. The Republican women in the House comprise an extraordinarily effective group of legislators, and I am excited to join them in advancing solutions that will make life better for all Americans."
But Bittner's counterpart at the National Republican Congressional Committee, Andrea Bozek, suggested the attack was disingenuous, and pointed to the recent dust-up over Democrats' refusal to let Rep. Tammy Duckworth (D-Ill.) vote by proxy in the party's conference elections. Duckworth, a double-amputee Iraq war veteran, is unable to travel due to a pregnancy.
"If they are so concerned about women, maybe they should start by respecting women in their own conference," Bozek said by email.
Below are the Republican House members appointed to new committee chairmanships: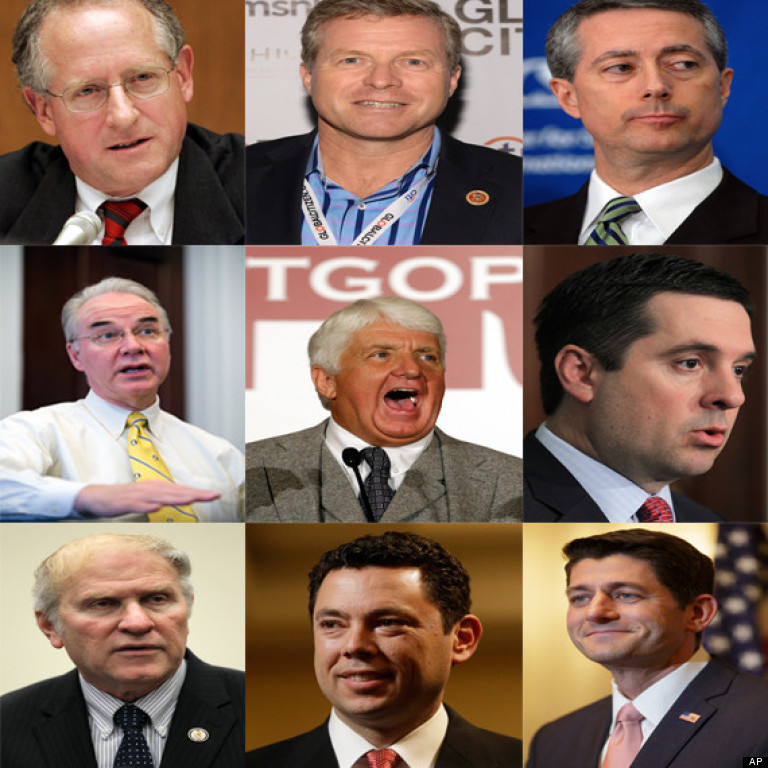 Mike Conaway (Texas), Agriculture Committee (top left)
Charlie Dent (Pa.), Ethics Committee (top middle)
Mac Thornberry (Texas), Armed Services Committee (top right)
Tom Price (Ga.), Budget Committee (center left)
Rob Bishop (Utah), Natural Resources Committee (center)
Devin Nunes (Calif.), Intelligence Committee (center right)
Steve Chabot (Ohio), Small Business Committee (bottom left)
Jason Chaffetz (Utah), Oversight and Government Reform Committee (bottom middle)
Paul Ryan (Wis.), Ways and Means Committee (bottom right)
This story has been updated to include comment from Rep. Cathy McMorris Rodgers.
Michael McAuliff covers Congress and politics for The Huffington Post. Talk to him on Facebook.
Before You Go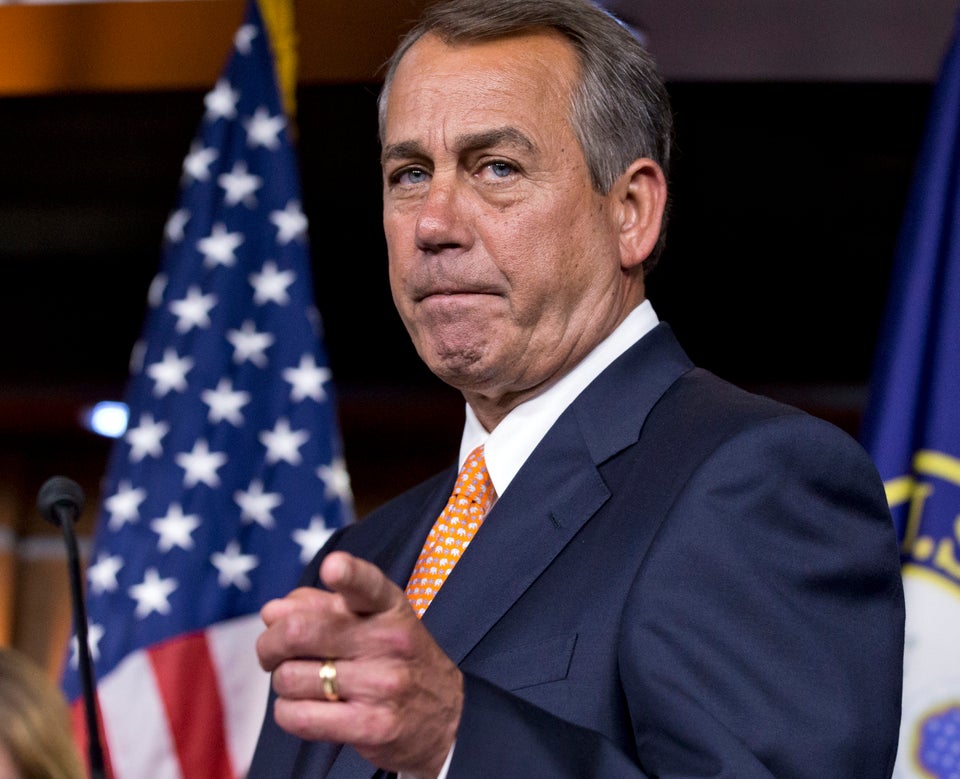 Conservatives Pointing Fingers
Popular in the Community