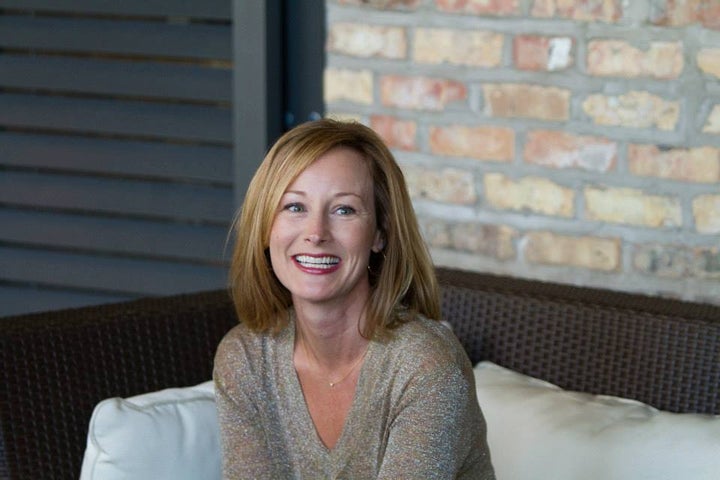 As fantasy sports fights for legitimacy around the country – Stacie Stern has taken the lead on the challenge to make it so. But the "First Lady of Fantasy Sports" had never actually played fantasy sports until she started working at Head2Head Sports in August of 2001, a place she remained until 2017.
"I grew up a huge sports fan but I never knew anything about fantasy sports until I went into the job interview [for Head2Head sports]," Stern said.
A friend of hers had suggested the job for her and, upon that first interview, she instantly fell in love with the concept of the business, the owner of the company, and the world of fantasy sports.
"It was love at first draft," Stern said. "I loved the idea of putting together a team because, who hasn't watched a game playing arm-chair QB and thought 'I could do better' or 'The GM doesn't know what they're doing'? It was an opportunity to put your mind to work and see if you could actually do it better."
Stern, now the Government Affairs Manager for FanDuel, took the time to chat with me on her initial dreams of being a sports reporter to her new role at FanDuel, the second largest daily fantasy sports (DFS) company in the industry.
Did you always have the intention of having a career in the sports industry? How did that dream lead you to becoming GM of Head2Head Sports?
I did. From the time I was a young girl I figured I would be a sports reporter – a sideline report was the dream job. I had always imagined myself on TV talking about sports because I was passionate about it. That was my major in college. But after seeing myself on camera for the first time, it struck me that that wasn't what I wanted to do. That realization was really hard because I thought that was what I was going to do for a number of years. But I'm glad I was able to take a step back and reevaluate and try to find my path.
[When I took the job at Head2Head] I was interested in marketing and this was really during the beginning of the boom for Internet in fantasy sports. We were updating stats manually, turning the website off, and then turning it back on with every update. Working at a small business, you wear a lot of hats, so I was doing marketing but I was able to learn a lot about a lot of different things. I eventually worked my way into managing, I developed a relationship with Turner Sports and built and white labeled brands for Nascar, etc. It was a lot of fun working with a client and building out different types of games and figuring out different ways to make it fun. Following the Unlawful Internet Gambling Enforcement Act (UIGEA) of 2006 we had to make sure we weren't doing anything that would constitute as Internet gambling. Then Head2Head Sports was sold and eventually owned by Arlington Capital and I stayed on to be the GM. Running a small business is running a small business. You have to hire good people, make sure everything is running, I got to play in a bunch of fantasy leagues for fun – research was part of my work.
You spent the last 15-some odd years of your life at Head2Head. What kept you there?
Most of what I did was fun. I was responsible for ranking players and assigning salaries. It was a lot of work but kept me in the game and having knowledge of all of these players – you don't want to be embarrassed for giving a salary that doesn't make sense. Also, I'm a mom. I have two kids and there are times I need flexibility. I live in Arizona and I love living in Arizona, with my family raising my kids, and that has a lot of value that you can't put a price on.
Where did your nickname of "First Lady of Fantasy Sports" first come from?
The nickname came from Charlie Wiegert. He is one of the founding fathers of fantasy sports contests and sort of became known as the "Godfather of Fantasy Sports" in certain circles. About four or five years ago, during a radio show that I was a part of (until recently), we were doing an interview and he proclaimed me as First Lady of Fantasy Sports and it just sort of stuck. My co-radio hosts really continued to push it. And I think it's one of those things that, as a woman, we tend to shy away from being in the spotlight and especially in an area where women aren't typically in charge. So I shied away from it until they kind of urged me to embrace it. And since then I've tried to embrace it, it's an honor. It shows to me the respect that a lot of male peers have for me, especially regarding competition, and I value that.
So you started working for FanDuel at the beginning of this year. How did the opportunity come up? Was it difficult for you to leave Head2Head?
I'm also on the board of directors for the Fantasy Sports Trade Association (FSTA), and a great part about being involved with FSTA is seeing the inner workings of the industry. Last year I started meeting with lawmakers about fantasy sports [as a member of the FSTA board]. And I started learning about how different each state is and that some people still don't know what fantasy sports are or why we're looking to pass legislation and I fell in love with the lobbying aspect of it. I've always been interested in politics so this was kind of a blend of the two.
There was no investment being made into Head2Head Sports and it was kind of like treading water and I felt like I needed to grow. The opportunity presented itself [with FanDuel] and I seized that opportunity and I'm learning something new every day about the process of passing a bill in various states and getting to meet with people and sort of being an evangelist for fantasy sports games.
Did your lack of legal experience make the transition harder for you?
I thought not having a legal background would put me at a disadvantage but my sense is that, when I meet with lawmakers, they can feel my passion and authenticity. I'm a real player and this is my hobby and I worry about the future of my hobby if we don't get this legislation passed. I feel like I have the experience of running a small business, I'm on the FSTA board, and so I think my perspective is different. Maybe it's refreshing to meet with someone who's not a lawyer.
Tell me about your new role. What have you learned so far? Do you have specific goals you want to accomplish for this role?
My goal is to get bills passed. The ultimate goal is for lawmakers and people in general to understand what fantasy sports games are and why it's a hobby – whether its DFS or season-long. I want people to know why people are engaged, why the leagues love these games for the fan engagement and for ratings and viewership and why they should not be considered gambling. It's a very different activity.
I want to get people to understand that this is good, clean fun and I strive to be relatable enough to encourage people to vote in favor of allowing these games to be legal. This is the next big pastime. Close to 60 million people are playing fantasy sports in North America and that number will continue to grow as the leagues become more involved. My ultimate goal is to continue to spread the word as America's favorite pastime and within that getting legislation passed.
How did your experience with Head2Head prepare you for your new role at FanDuel?
I think the biggest thing I learned [from Head2Head] was time management, managing people, being able to think in multiple different ways and perspectives quickly helps me now – especially when you're talking to people of varying opinions. How are you going to make the argument for the Christian, conservative Republican and then turn around and talk to a Democrat who thinks gambling should be legal but defines fantasy sports as gambling and convince them both that it's not in different ways?
What would you describe as one of your greatest moments working in the industry thus far?
Very recently I was in Atlanta meeting with lawmakers and Tom Glavine came out to hold a press conference. For me, that's my childhood. I grew up watching baseball on TBS and watching the Braves and Cubs. This guy was someone I had watched and was a fan of for years growing up. He was brilliant and kind and engaging – everything you hoped a professional athlete would be and then some. It was just sports-fan related and took me back to my childhood and watching these games and being a fan girl. And here I am, getting to meet him and talk with him about fantasy sports. What a dream.
What advice do you have for young women hoping to make it in the fantasy sport's industry?
Be flexible. You might have an idea of what you want to do, but just to get your foot in the door be flexible, willing to learn, and willing to take an alternate path – you might be surprised.
What are some of the challenges you've faced being a woman in a male-dominated industry?
Number one is the questioning of your knowledge. Is it real? Is it authentic? You're always having to prove yourself. I have to study harder, read more, work harder.
And then that translates into number two – when you have work/life balance and you are a working mom in this industry, sometimes those traditional roles of mom staying at home cooking, etc. are still there. Your male colleagues might not understand that you have to do six loads of laundry and make your kid's lunches for the week and all the things you have to do as a working parent, which are still there when you're traveling [for fantasy sports]. I think it's a real challenge.
But I get to show my daughter that I can be a good mom and be on the road, and I get to do something that I love. I think it's important for her that you can see – we really can have it all. Finding a good partner is key, but I want her to know she can strive to have it all as well.
How do you see fantasy sports evolving in the next 5 years? Do you have any goals for the industry?
My goals for the industry are to continue to be more inclusive. What we've seen is a real rise in the number of women who are playing in fantasy sports but it has felt like fantasy sports has the reputation of being a "good ol' boys network" and there just hasn't been much diversity. As we branch out as an industry into various sports I hope we can see different types of people in fantasy sports and get to enjoy the pastime the same as those who have been playing for 20 or 30 years. I hope to engage more people through new games.
Do you have any goals for yourself in the next 5-10 years?
I hope that I get to continue to have an impact. Educating people is my biggest goal. Let me tell you what fantasy sports games are and why I'm passionate about them, why I love them, and why you should love them. I want to be an evangelist for the fantasy sports industry.
Follow along Stacie's journey into validating fantasy sports across the country by following her on Twitter @StacieStern.
Read more stories about the Women in Fantasy Sports, including the woman leading the FSTA, here.
Note from the author: When I first published the article Top 5 Most Influential Women in Fantasy Football, I was inspired and excited to share these successful women's stories. The overwhelming support and positive feedback I received was unlike anything I could've imagined – kind notes from the women who made the story possible, young girls who were moved by the piece, and women and men alike who were eager to learn more. The feedback encouraged me to take the article one step further, with a "Women in Fantasy Sports" series. With each interview, I collected valuable life lessons and tips on how to enter the fantasy sports space from distinctly different yet equally inspiring women, each with a unique story to tell. I hope you all enjoy these stories as much as I enjoyed writing about them, and I thank the women who took the time out of their busy schedules to share these stories with me (and you).
Related
Popular in the Community