Despite articles declaring it to be the "Year of the Woman" in Hollywood, 2012 wasn't actually all that great for female actresses.
According to a new report, women were significantly underrepresented in movie speaking roles last year. The study, released by the Annenberg School for Communication & Journalism at the University of Southern California, examined the 100 top-grossing fictional films from 2012. Out of 4,475 speaking characters, only 28.4 percent of them were women -- less than in 2007, 2008, 2009 and 2010.
And when women are shown on-screen, they're often portrayed in a hypersexualized way. The researchers found that 31.6 percent of female characters were shown wearing stereotypically "sexy" clothing, compared to 7 percent of male characters, and 31 percent of these women were shown partially nude, compared to 9.4 percent of the men. Female characters between the ages of 13 and 20 were the most likely to be sexualized.
"The last few years have seen a wealth of great advocacy for more women on screen," said lead author and Communication Professor Stacy L. Smith in a press release. "Unfortunately, that investment has not yet paid off with an increase in female characters or a decrease in their hypersexualization."
There's no denying that female-led projects have seen more commercial support and success in recent years-- think "Bridesmaids" and the "Twilight" franchise. "If women ran Hollywood, there would be hit romantic comedies about hunky male strippers, hugely successful film franchises about sparkly vampires and music and dancing competition shows would dominate the airwaves -- wait, are we sure women don't already run Hollywood?" quipped actor Joel McHale when questioned about the subject by The Hollywood Reporter in December 2012.
The problem might lie in the fact that women are underrepresented not only on-screen but behind the scenes as well. According to the report, movies with female directors, producers and screenwriters are more likely to showcase female characters in greater numbers and in ways that don't objectify them. Out of 1,228 directors, producers and writers who worked on the top 100 grossing films in 2012, only 16.7 percent were women (4.1 percent of directors, 20 percent of producers and 12.2 percent of screenwriters). These numbers have not changed significantly over the last five years.
When HuffPost Women spoke to "Nashville" creator Callie Khouri -- who wrote and produced "Thelma and Louise" and wrote and directed "Divine Secrets of the Ya-Ya Sisterhood" -- in March about the lack of smart films made for adult women, she seemed resigned to the fact that some things would never change.
"I don't see the kind of women represented that I know or that I'm attracted to," she said. "I think you can [create nuanced content for women] in independent film, but I don't think studios are ever going to do it. I just don't think they have the will."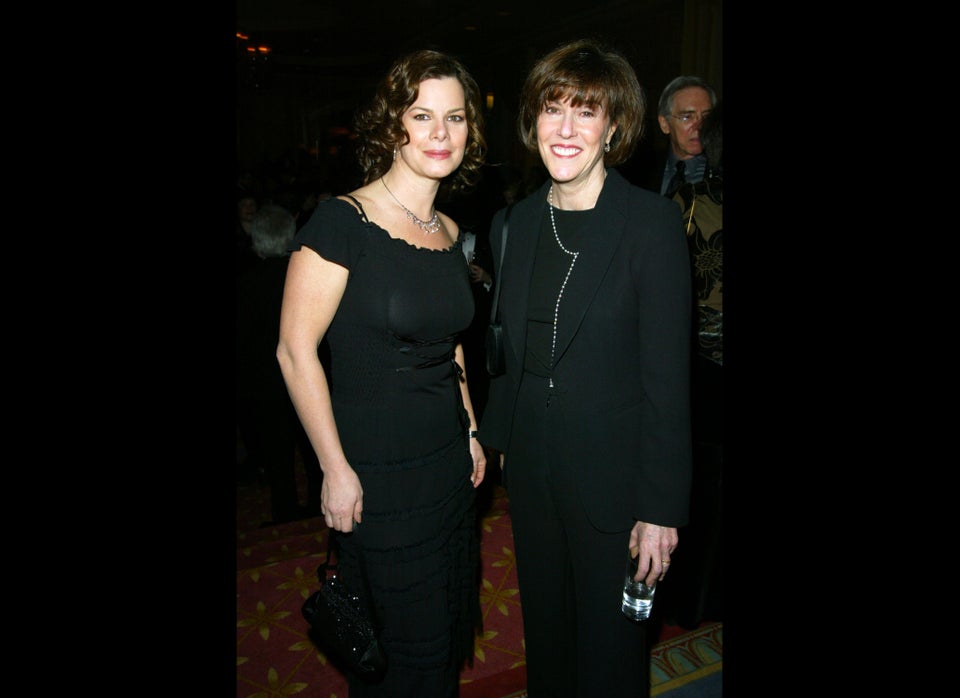 Nora Ephron
Popular in the Community