For centuries, a group of women known as ama have participated in an archaic, almost fairy tale-like profession.
The Japanese term "ama" translates literally to "women of the sea," and refers to the female free divers who've worked to gather seaweed, shellfish, and, most importantly, abalone and pearls, for thousands of years. Traditionally, ama dove in the nude, often wearing nothing but a small loincloth to help them gather their bounty, diving to depths of 30 meters and holding their breath for upwards of two minutes. Like mermaids, the naked ama passed on their skills to later generations, sustaining a magical profession still dominated by Japanese women (now in neoprene suits) today.
Prints made by well-known artists like Katsushika Hokusai and Kitagawa Utamaro give contemporary audiences a glimpse back in time, to the days when these 18th- and 19th-century women swam the seas in search of abalone. Their Edo-era prints are but one aspect of a captivating exhibition at the Musée Guimet in Paris, France, titled "Mirror of Desire: Images of Women in Japanese Prints."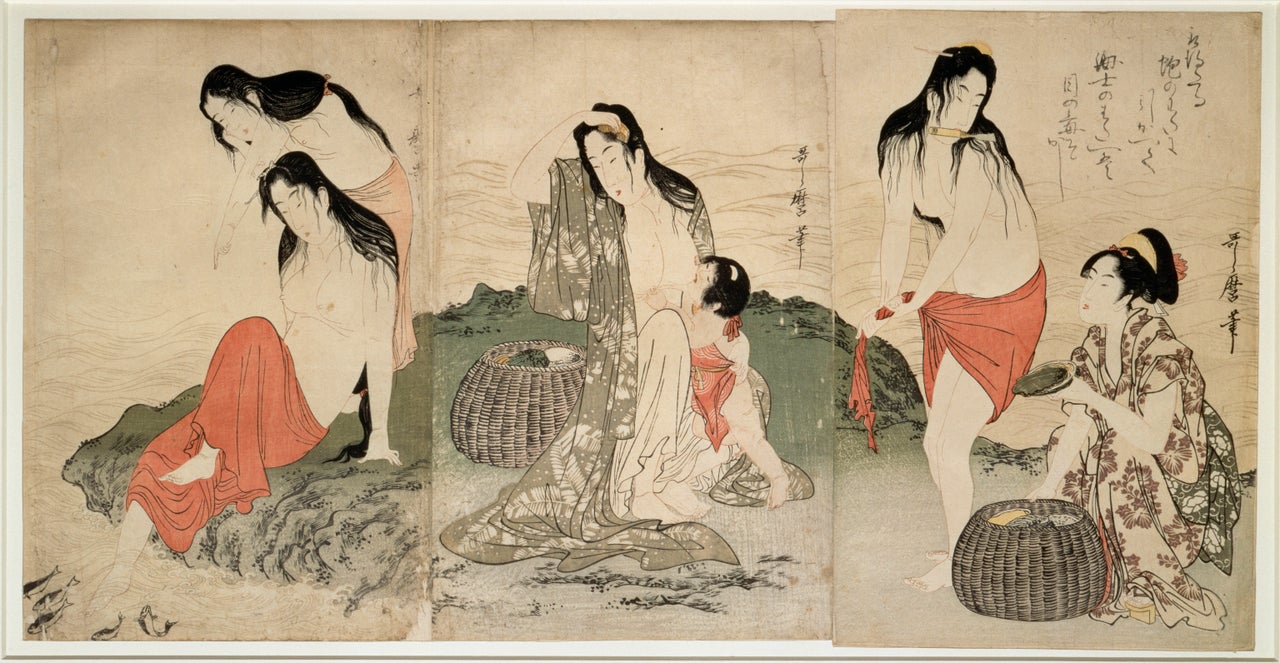 "Mirror of Desire" can be interpreted as a survey of the Japanese artists who worked in woodblock prints, producing a wide array of iconic images, including great waves and cherry blossoms and even a few cats. However, the Parisian show has a more narrow focus. The exhibition is dedicated to the ways in which famous figures like Hokusai and Utamaro represented women in particular, taking viewers on a tour of Edo Period art and the female characters that inhabit it.
From ama to geisha to courtesans, the prints on view demonstrate the tendency of ukiyo-e ― the Japanese style of art popular in the 16th, 17th and 18th centuries ― to focus on women at home, at work and at play. Mostly male artists depicted the female subjects picnicking, powdering their bodies, fixing their hair, engaging in sex on a boat, and diving for pearls in the middle of the ocean.
The artworks, sometimes referred to as bijin-ga or "images of beauties," are almost always filtered through the eyes of a man. Yet the Musée Guimet's prints, filled with mundane expressions and banal activities, focus just as often on the interactions between women, or the subtle moments of introspection, as the sexualized shunga scenes prevalent at the time. The artworks give us a tantalizing peek into lives lived hundreds of years ago, even if it's just to see a woman strategically using two mirrors to spy that unreachable wisp of hair on the back of her head.
The scenes, beautifully familiar, prove just how modest and illuminating a handmade image from 1795 can be. Check out a preview of the exhibition below.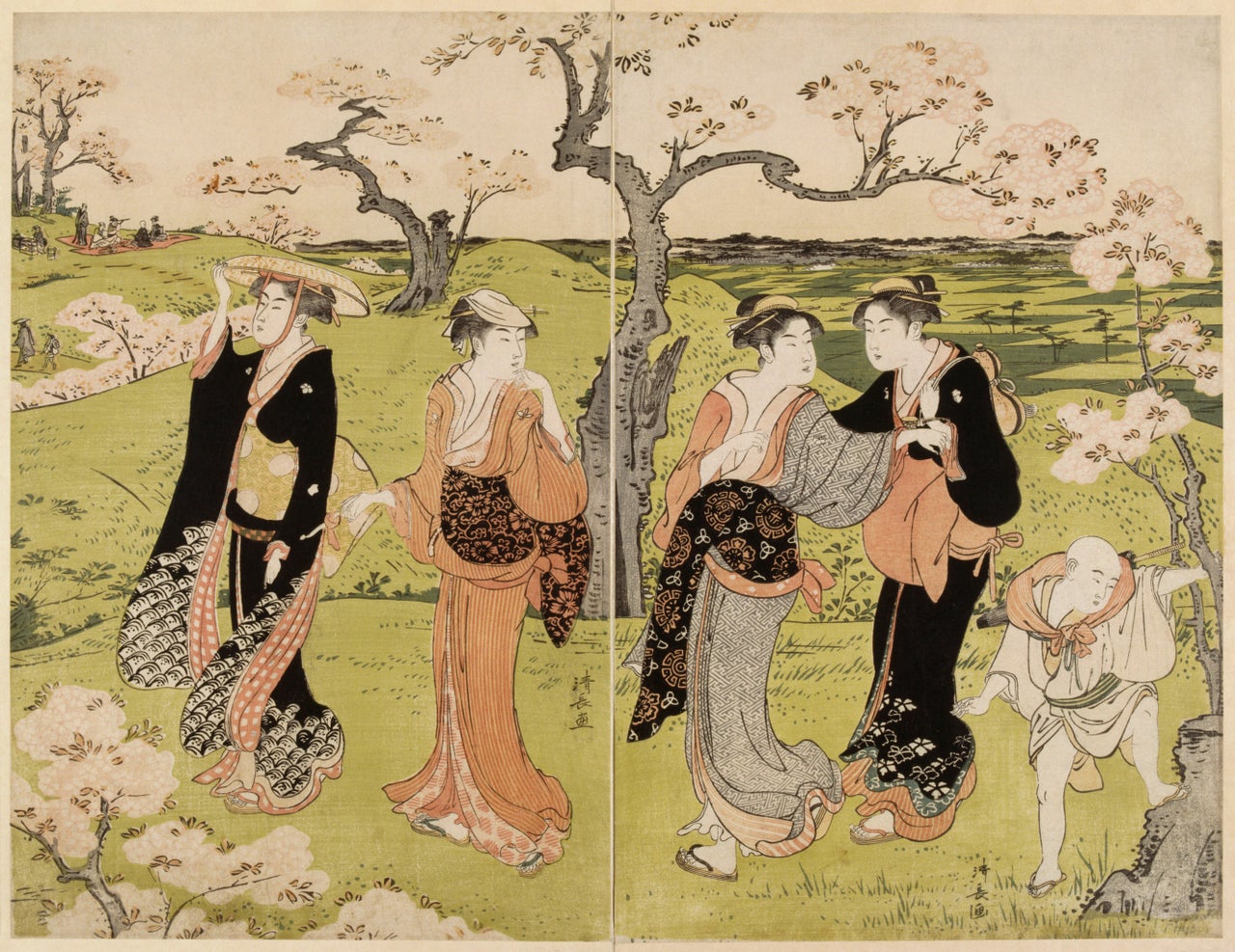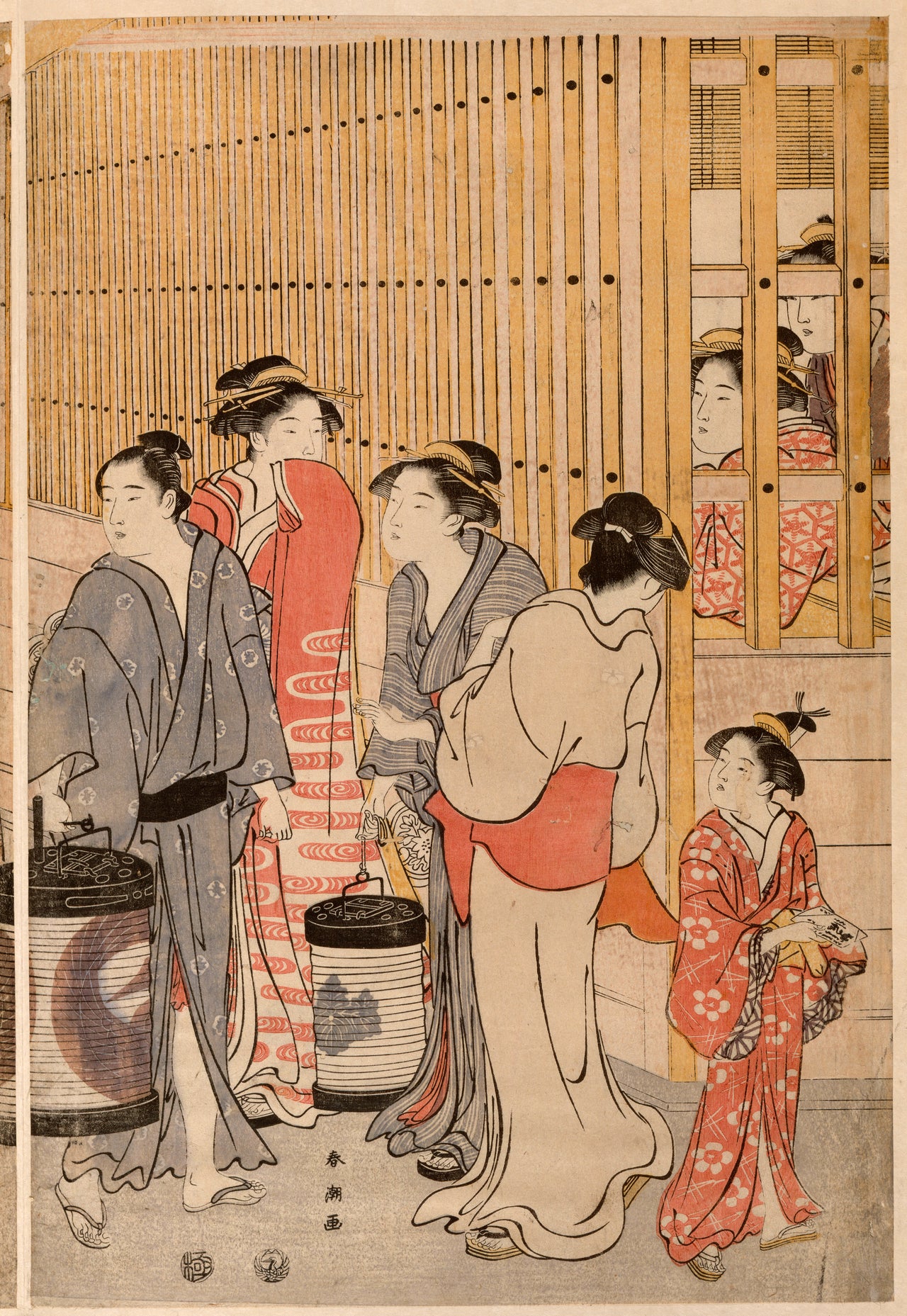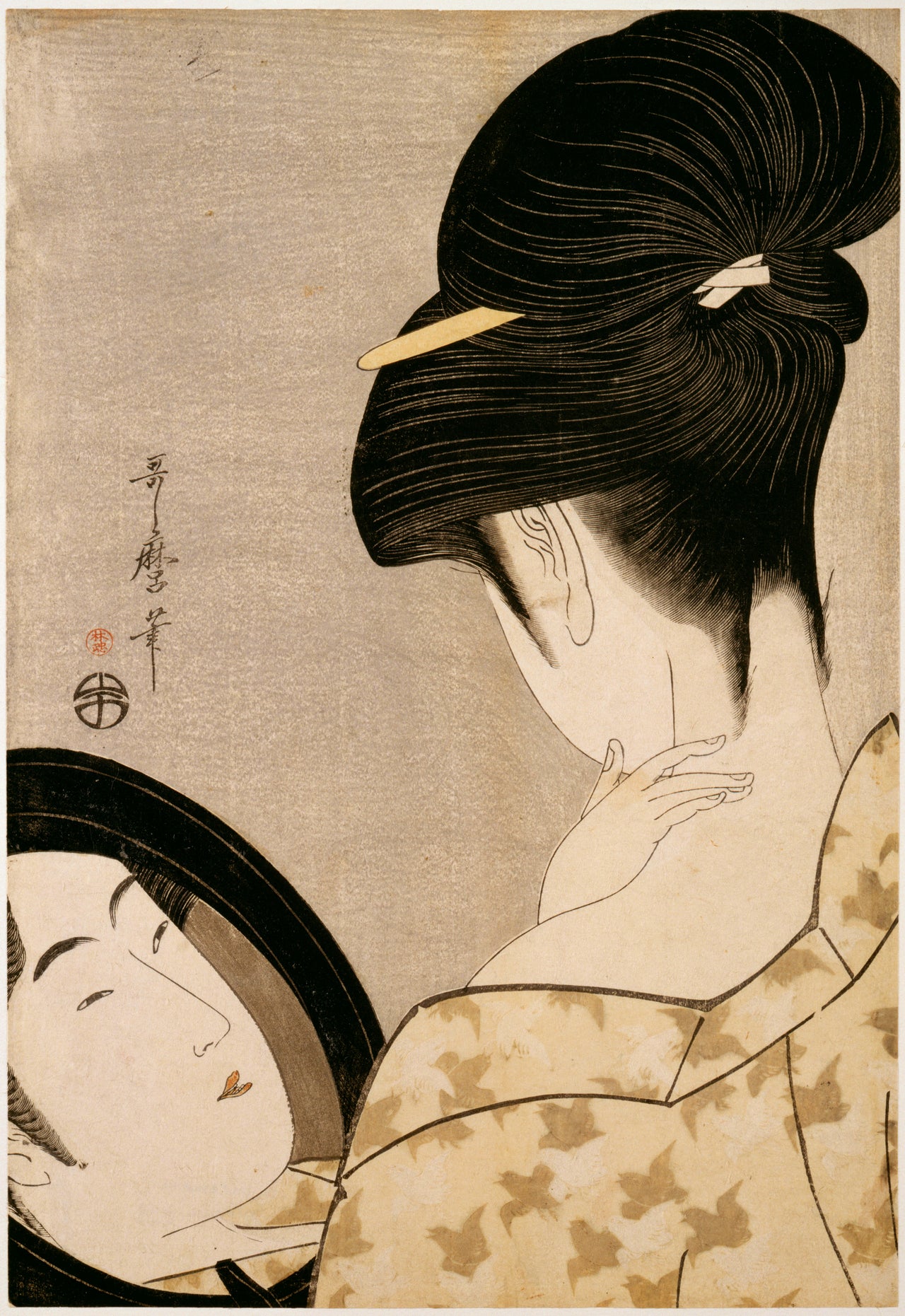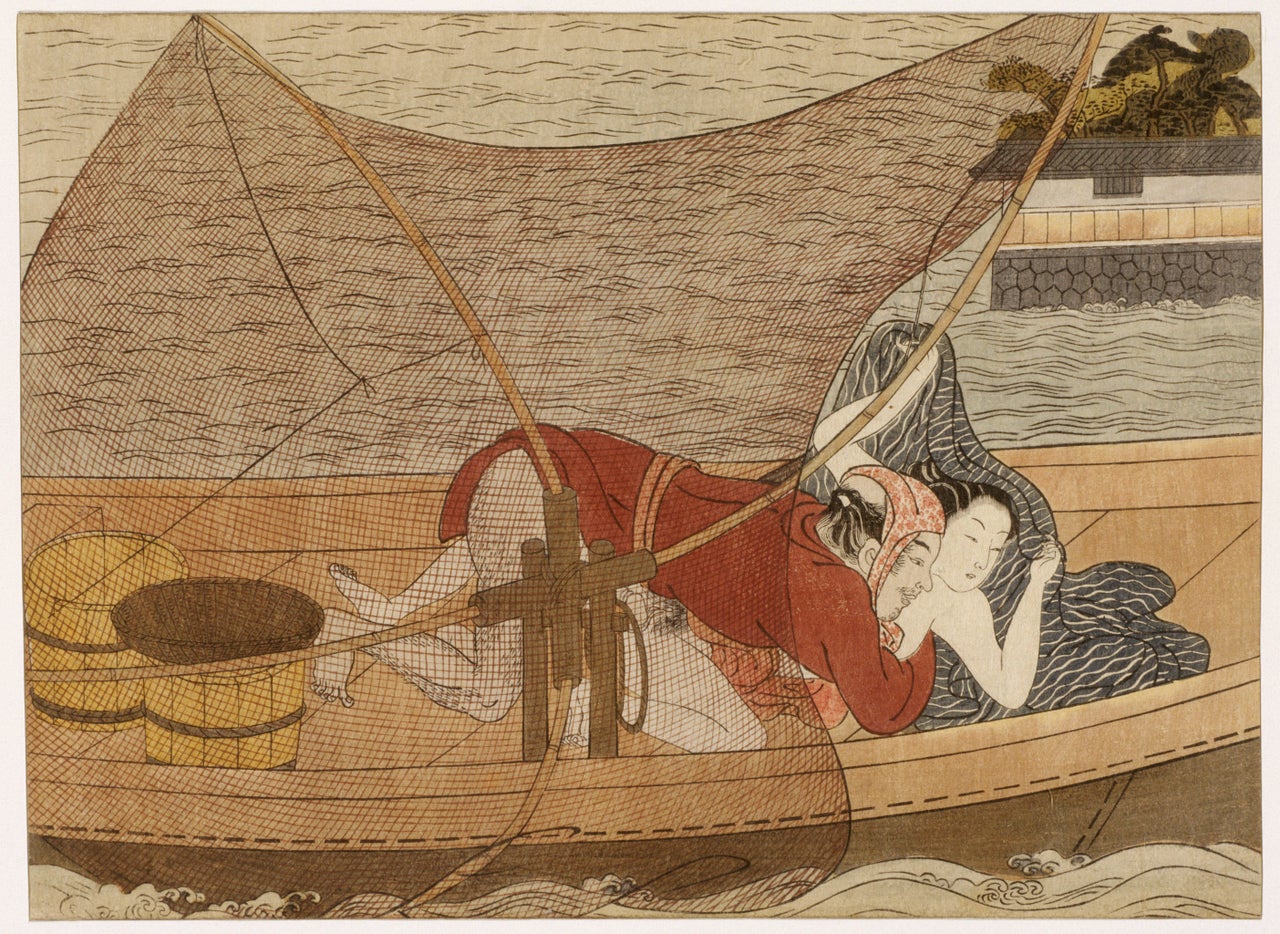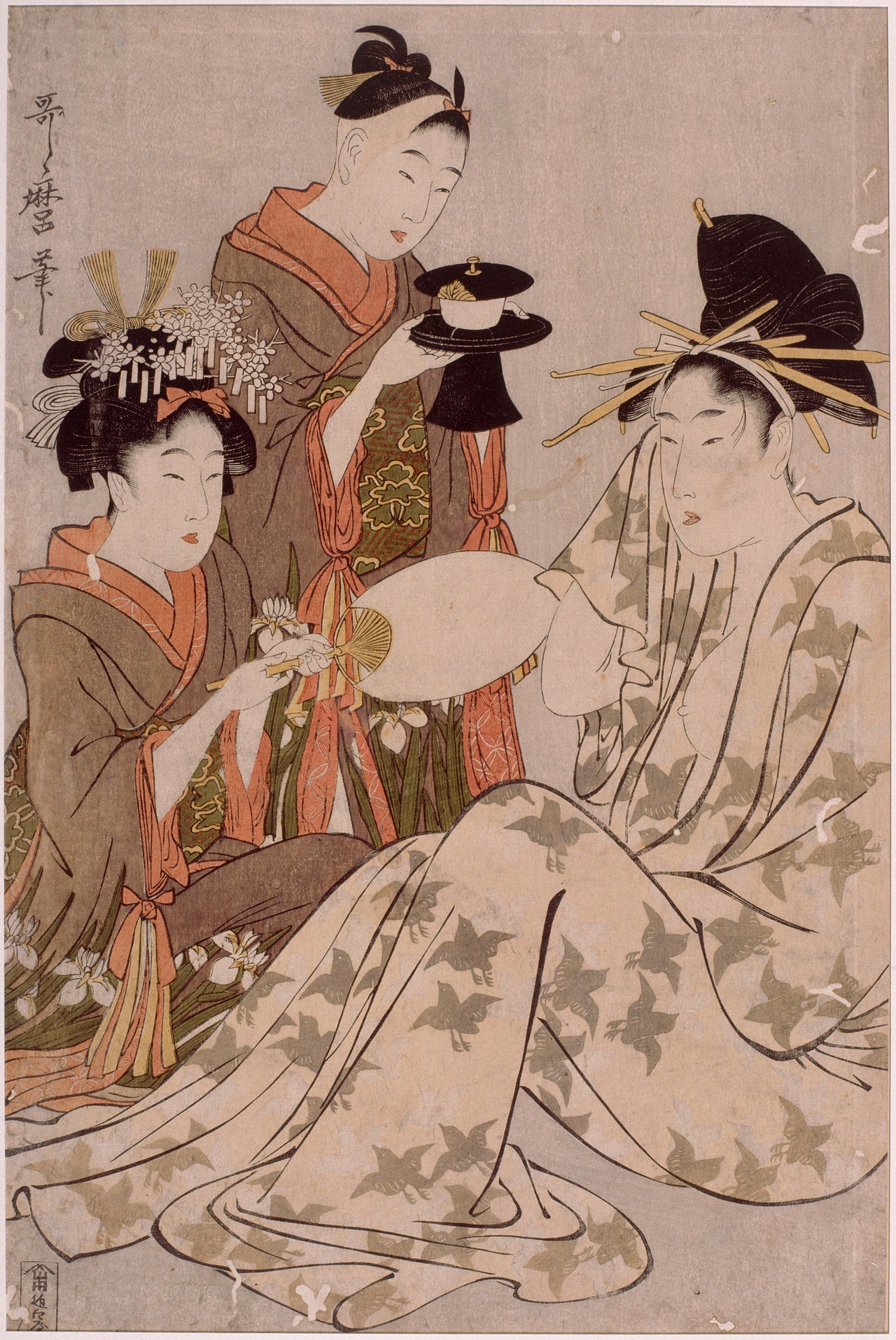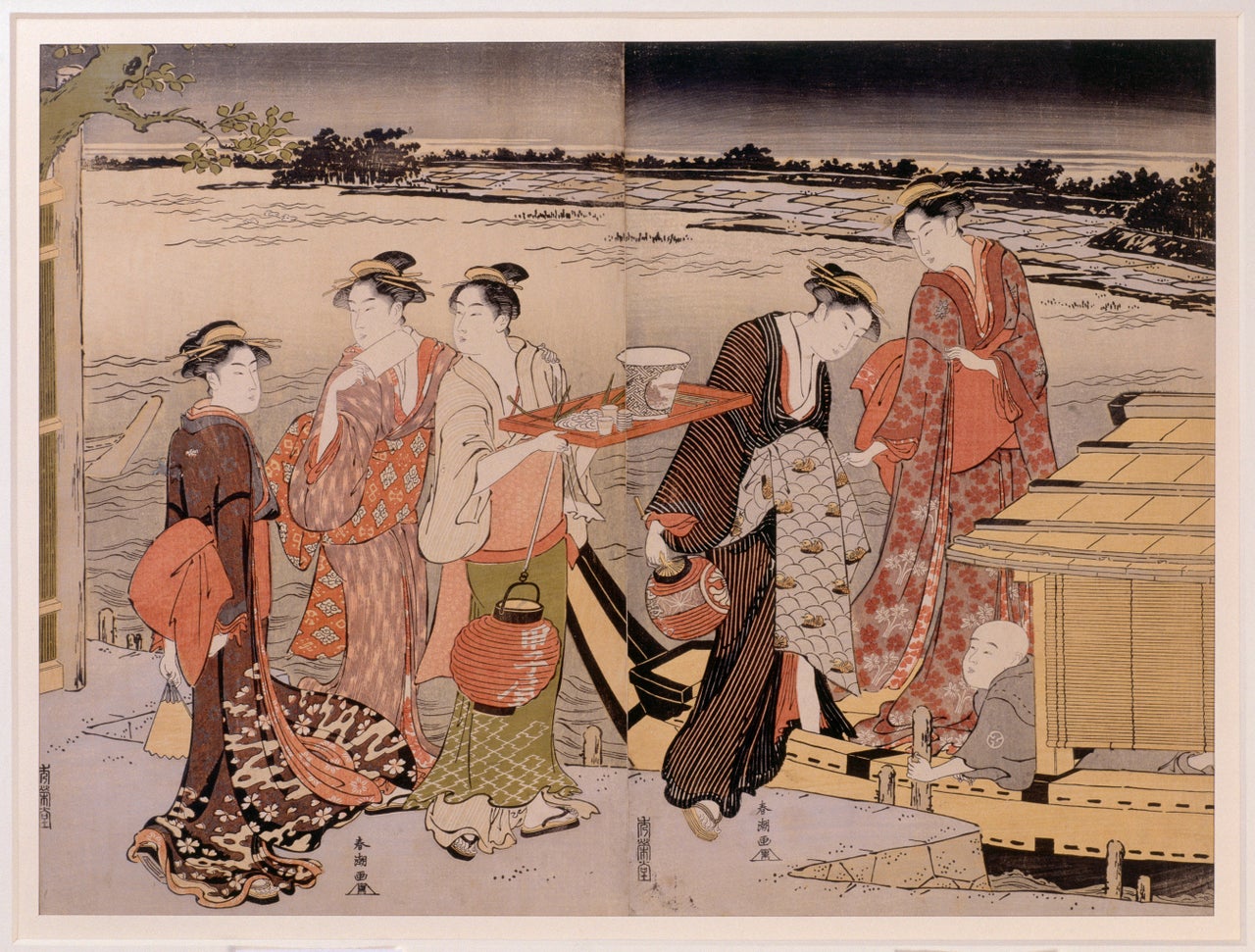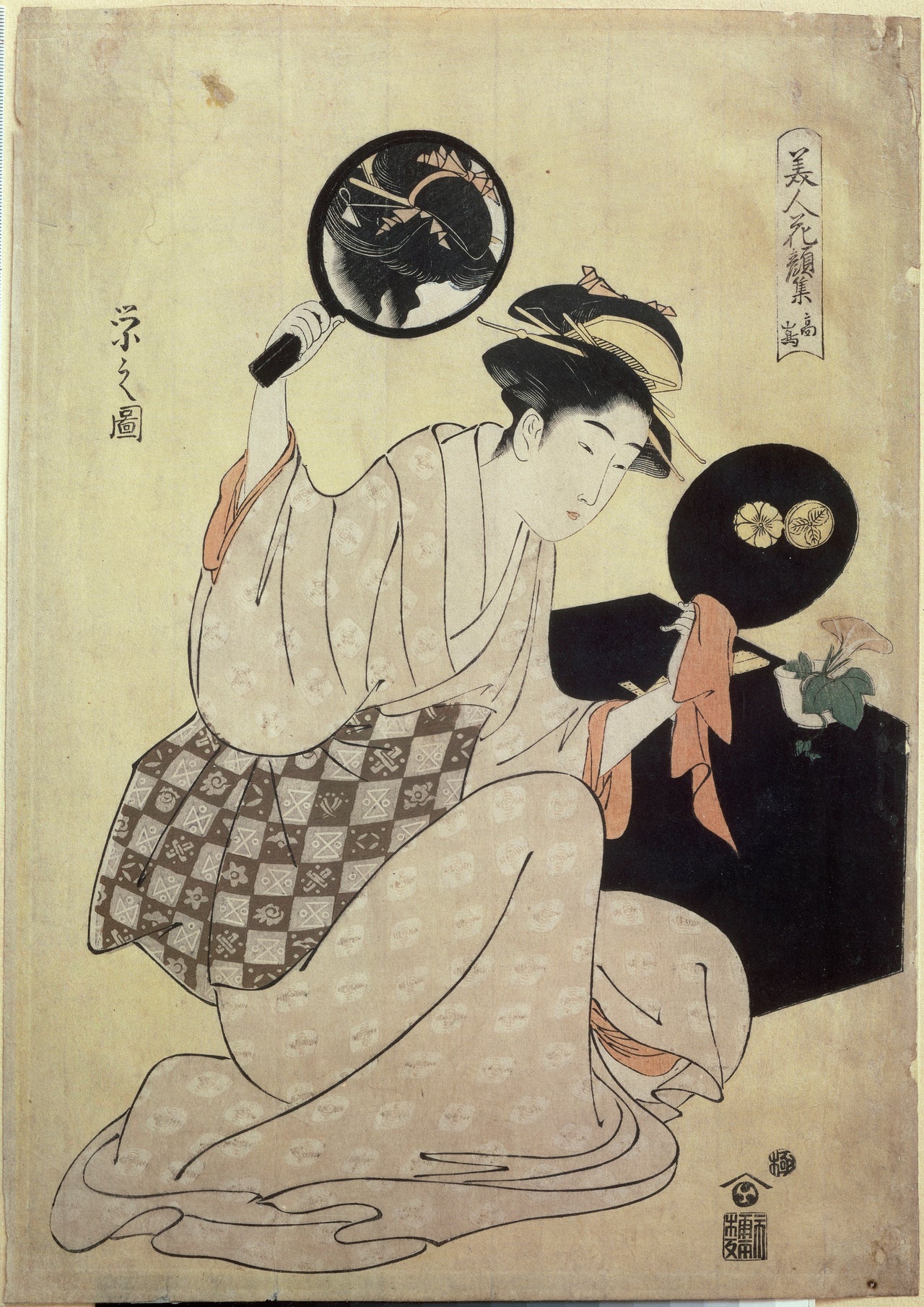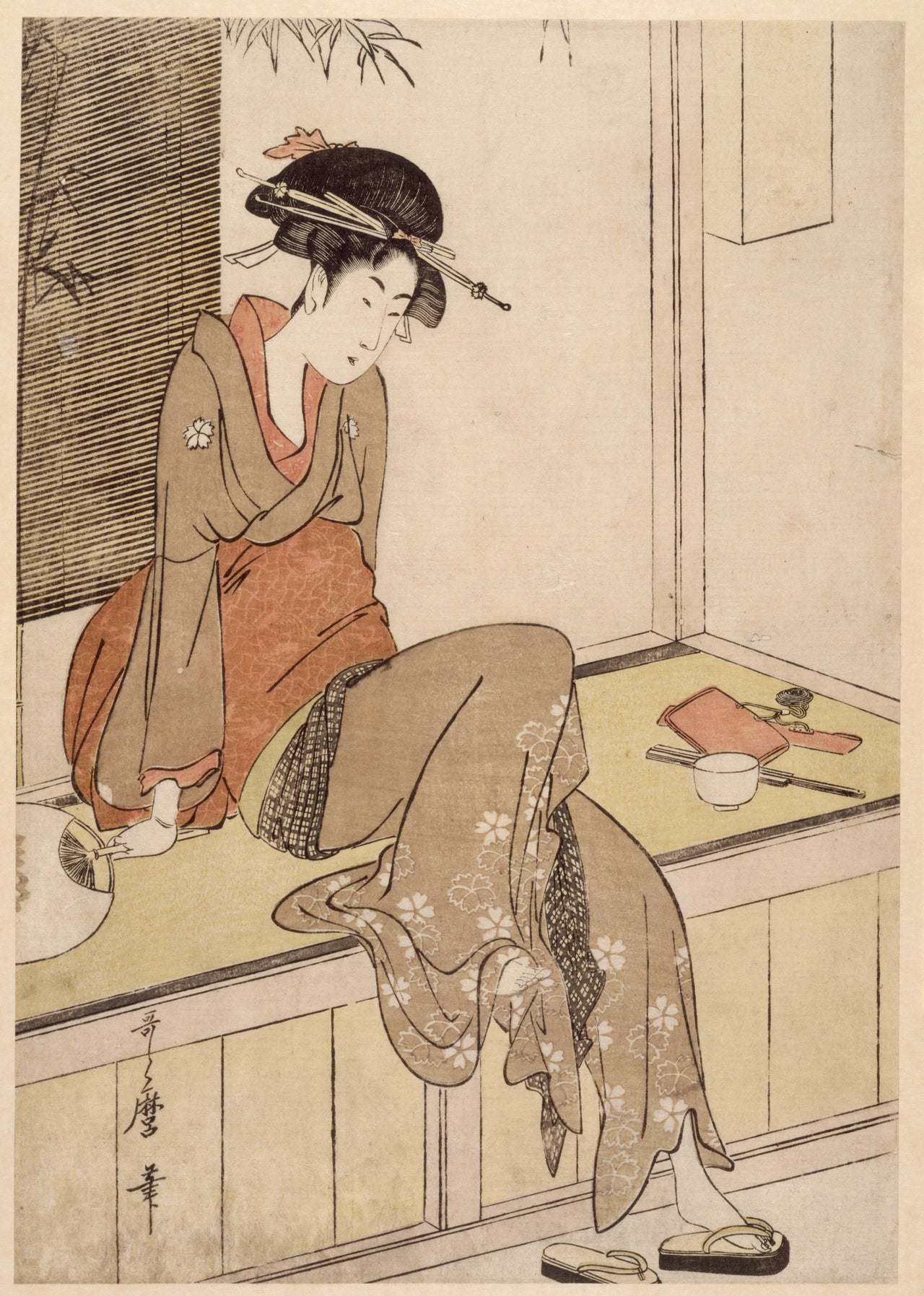 Before You Go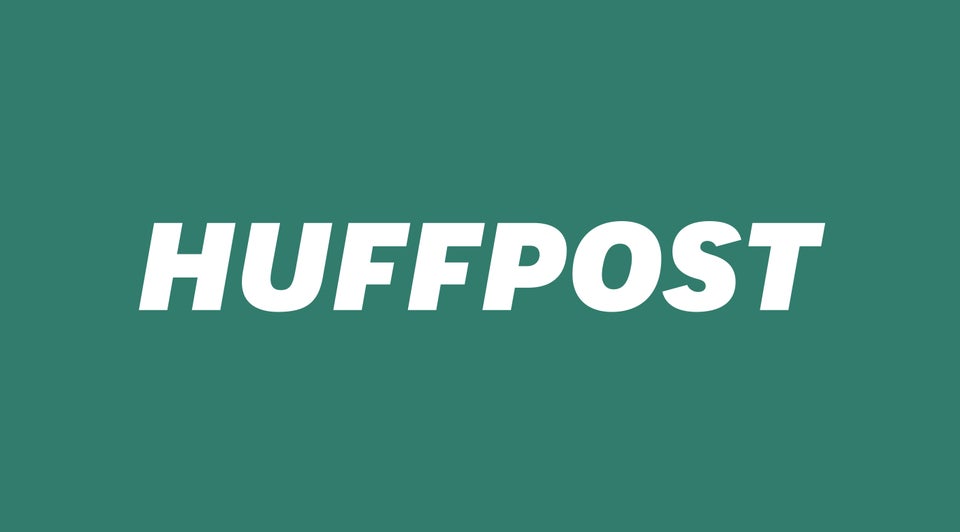 20 Most Confusing Performance Art Pieces Of All Time
Popular in the Community