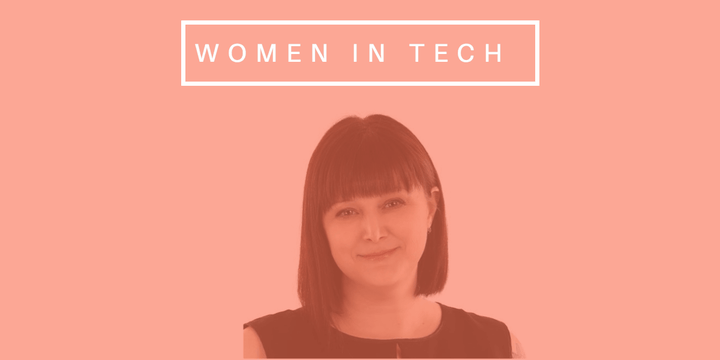 I was able to sit down with Gretchen DeKnikker, COO at SaaStr and Co-Founder of Social Pandas, to talk about the SaaS universe, challenges startups are facing today, and her own path and experience in enterprise SaaS.
You are a serial entrepreneur, you cofounded Social Pandas, launched the LPSN platform, are COO at SaaStr - can you tell us a little bit about your path and how you got where you are today?
I started my first real job in 1998 as a temp. It's the classic dot-com story: I went to this company one day for a temp role in a three-bedroom flat in the Marina district. I remember calling my friend at lunch, being like, "This is not even a real company." They made enterprise software delivered via a browser, which was not really a thing back then. SaaS wasn't called SaaS, and many people tdidn't even have computers at home. But I got hooked on startup life, and I stayed.
In 2004 you went back to school and got an MBA from Berkeley. How did that influence your career?
The education I got at Berkeley was certainly useful, but primarily it helped me communicate the credibility I already had. I wasn't any different, I wasn't any more qualified, but Silicon Valley is so obsessed with pedigrees that it helped to put a stamp of approval on my resume.
The perception is that an MBA from Berkeley, for example, is a good filter, and certainly, it is for many things. However, having an MBA from Berkeley is not a skill. There is a quote from Freada Kapor Klein which is something along the lines of, "Working at Google and going to Stanford is not a skill." Another favorite quote of her's is "We repeatedly award these people who started on third base and call it a home run." Her thing is the distance traveled. My parents were teenagers when they had me. I grew up very, very poor, in a trailer. Kids from where I was from don't go to college. My high school had a 45% dropout rate. So the fact that I even got to college, Freada would say, "Well, that shows me that you have the grit and the determination and those are the qualities that I want, not someone who can get a good SAT score."
Five years ago, you started a blog called "Enterprise is Sexy" where you talk about your personal experiences and have guest posts about what it means to work in enterprise. Why is enterprise sexy, and why do we need to talk about it?
Five years ago, enterprise was not what it is today, not at all sexy. Everything was about the consumer, which I think is very complicated and competitive. Enterprise is as well, but it is much slower, and you have the chance to course correct sometimes. In a SaaS model, to die, you have to lose more customers than you gain each month. There's time to course correct, because of MRR or ARR, and because people aren't quick to change in enterprise.
You are such a key part of the San Francisco SaaS community. What challenges have you seen that SaaS companies are facing and how are they overcoming them?
I think the persistent challenge is a vitamin versus a pain killer. In SaaS, your job is to figure out how to solve one problem and make it exponentially better. It can't be even three times better, it has to be and order of magnitude better. The key to a successful software is its ability to change someone's behavior, how they get their job done. That is the challenge.
Nowadays, it's much easier than before to start a company. We've been in sort of the best of times where money's flowing very freely and investors are willing to experiment and bet on a few things, especially in the early stage. I think those two things allow for a lot of vitamin building.
And now there are a lot more angels, you can raise $500,000 just on notes. You don't need an institutional investor, you don't need to price the round. In SaaS, however, you need to have two years of money minimum, otherwise you're most likley going to run out of money before you can show the traction that you need to raise more money. It's a long journey.
What do you think are some of the key factors to scale a SaaS business these days?
Jason's theory is that up to the first million ARR, everyone gets there in their own way. For product founders, they're leading with the product. Or you have a very sales or a very marketing-oriented sort of founder, and that founder, through whatever those skills are, will get you to the first million ARR. It's just hand-to-hand combat for a very long time. And then after a million, every SaaS company at a given ACV roughly scales the same way.
It is all about getting to that traction, and understanding when you're at that traction, which is only ever clear in hindsight. We just sit around going, "Are we there? I think we're there. Maybe we're not there." You have no idea when it actually happens, but I think most founders just have it in their gut somewhere where they know it's time to pour gasoline on it.
You have been doing so many exciting things for the past 20 years of your career. What is your next project going to be?
I want to do something that supports minorities and women, whether that's a side project, or if that's a more direct way at an intersection with software that helps solve a problem. I think it's an interesting time to be a woman in tech. Certainly, in my 20-year career, this is the most interesting time. I think it's, for better or worse, a great time to be a woman. I feel there's this awareness, and there's this focus on, "Oh, we need to be better about this." For many years it's been awful, and I would say that venture capital has far further to go than software companies and tech companies. But I think we'll move past this idea of "women and minorities" to focus on inclusion, which is very important.
My advice for women in tech is: Don't sweat it, especially if you're a founder. Just focus on being awesome, because you are already. There's an opportunity cost to focusing on it. Male founders are focused on building their business. You don't have anything to prove to anyone but yourself, so give yourself all of that time.
Rebecca Vogels is editor-in-chief of the blog at Usersnap, where this post was originally published. In a new series she features outstanding women in technology. You can follow Rebecca on Twitter here.
Calling all HuffPost superfans!
Sign up for membership to become a founding member and help shape HuffPost's next chapter