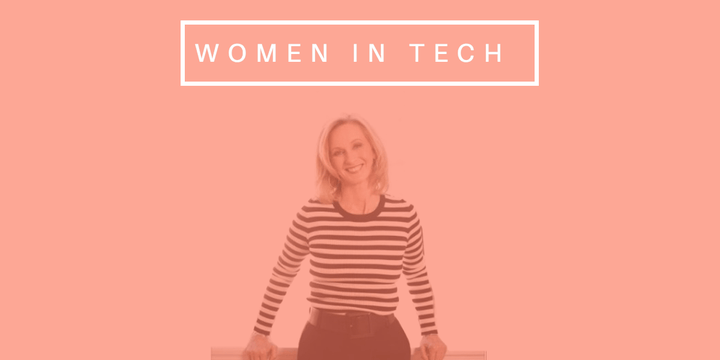 I was able to sit down with Wendy Lea, CEO of Cintrifuse, and talk about her career, and the question how tech can be more inclusive for minorities.
What is it that you enjoy most about your current job at Cintrifuse?
I am running a startup catalyst, public/private partnership that exists to build a sustainable tech-based economy for the Greater Cincinnati region. It's about bringing growth and vibrancy to the state of Ohio and across the river into Northern Kentucky, which is a highly political and exciting task.
You are building a startup community in Ohio. What are some steps you are undertaking to build this community?
In our ecosystem we have 140 large companies, 8 universities and 9 accelerators. These are all very distinct organisms that can exchange value to build up the community. One big thing is to make sure all the parts of the ecosystem know each other and exchange value with each other.
So we have to do very deliberate convening to establish connections and even collisions amongst each other. So that's a role we play, which wouldn't just happen organically. A chunk of these collisions take place in Cintrifuse's "home" — our 38,000 sq. ft. co-working space in the heart of our innovation district, Over the Rhine. This is one thing Greater Cincinnati didn't have before — a hub. From this request of the business community, this $17 million remodel of three historic buildings into one conjoined home took place.
That's another thing to remember — we're building something new in Cincinnati. While we still have much work to do, we've made incredible strides. In just the past several months we've seen Cincinnati rise in the highly regarded Kauffman Index Study on Startup Activity to the 16th ranking metropolitan area in the U.S. That's 19 spaces higher than we were in 2015. And a lot goes into this. We're talking about venture dollars coming in, entrepreneurs starting new businesses once, twice or three times in Cincinnati or — at the end of the day — big exits and big stories. We're still looking for our biggest, but companies like Everything But The House, Eccrine Systems, LISNR and many others keep me excited.
We are also actively supporting women and minorities. We have a new accelerator called Hillmann Accelerator, which is the first minority-focused accelerator in the Midwest, maybe in the U.S. But it attracts the best and brightest from around the U.S., and the world. It's a 15-week program and an exciting journey from early stage to getting customers and funding.
How could the tech industry be more inclusive for women?
Just being more inclusive, which is not rocket science. This is about groups of people — teams, executive teams and their boards, consciously deciding and being intentional, to be more diverse and applying their own inclusion strategies to their employee base.
It's still sad to me to witness all of this. I'm 63. I'm not a kid. I came from nowhere, worked hard, developed some expertise and a few exits along the way, and I just don't get, honestly. Why can't we direct this solution like we direct any other solution? Like we solve any other problem?
This is where board and company leadership have to lean in and establish ongoing strategies to recruit and retain diverse talent — and ensure when they come into the company, they are treated fairly and reasonably, and developed like any other resource you have. It's crazy that it goes unchecked, crazy.
You would really think with all the smart innovations, the tech industry had equality figured out.
You would think that, but this has been going on since the seventies, right? And here we are in 2017, and we're dealing with "bro culture." It has not changed since the seventies.
But here's the difference: Nowadays, everyone can express an opinion and publish it anytime they want. Back in the day, when I was growing up, that was not possible. And so I think we are seeing a change driven by increasing visibility. I think it just comes down to how much action is driven by the board bodies, be that public or private, and by the executive teams, right? Because there's no excuse, right? I mean, how many times do we have to hear about the problem?!
Would you say from your own experience, that you've seen improvements in diversity over the years?
I think it goes in waves. I'm not a global executive, I don't serve on the public board. So keep in mind my perspective; my lens is narrow. I'm from the startup community, first a bootstrap company, then a venture backed company. The only time I worked for a large company is when I was acquired by one. But I will say from my point of view, that there has been change. But the problem was so severe, that the change has not been enough, and it's not been sustainable.
It's almost like our society is only driven by tragedy or drama. There has to be some kind of "burning at the stake" or some highly publicized event for change to happen.
Do you think people need these highly publicized events in order to care? Do we need a person to identify with the problem?
It seems like we're always looking for a villain or a hero. In our society, both business and otherwise, we need these archetypes of a victim, a villain, and a hero, to tell a story around that. I don't know how to change this, except as a human being you have to put one foot in front of the other. Get clear on what your values are, and execute around them in the spirit of making things better, not just for yourself, but all of those around you. And that means your community, and your state, and your country, and the world.
And at the end of the day, human beings want to feel secure, they want to belong, and they want to be liked. And when any of those are out of sync, bad things happen, meaning there is dissonance. For me it means to accept my own individual responsibility and accountability to make things better today for me and my team, and my ecosystem, and my state, and my country.
To keep up with Wendy online, you can follow her on Twitter — @WendySLea. You can learn more about Cincinnati's startup scene and Wendy's efforts at Cintrifuse by visiting Cintrifuse.com — they're also on Facebook and Twitter. Greater Cincinnati also has their own rallying cry — supported by Cintrifuse — called StartupCincy. StartupCincy started as a hashtag, but now has it's own website, Twitter account and Facebook page.
Rebecca Vogels is editor-in-chief of the blog at Usersnap, where this post was originally published. In a new series she features outstanding women in technology. You can follow Rebecca on Twitter here.
Calling all HuffPost superfans!
Sign up for membership to become a founding member and help shape HuffPost's next chapter