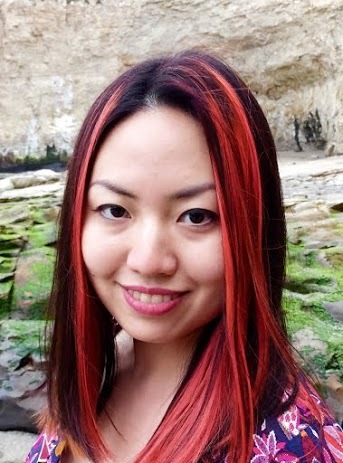 Mirroring her innovative product, elemoon's Jing Zhou is equal parts style, tech-savvy, and business smarts. She's been making the rounds at award shows, displaying her wares at fashion-forward retailers like Santa Monica's Ron Robinson, and in fashion capitals throughout the world, dressed in trendy designs and sporting a pinkish red streak in her shoulder-length hair.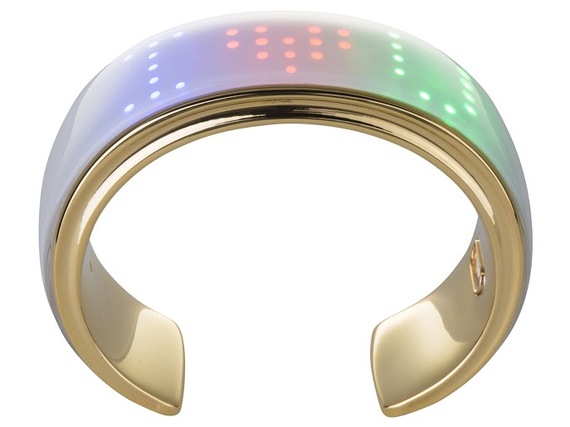 Jing Zhou's smart jewelry line is a hit with trendsetters, from preteens to Hollywood's best-dressed. The first product from her fashion wearable startup is an elegant bracelet that is the fashion-conscious and streamlined version of the Apple watch, not only tracking your steps and calories but curating your notification list and displaying an LED display customized via the app to complement your outfit.
How did Jing go from a childhood in China to founding a startup that launched MSN's "best new invention for September" and "fashion-forward accessory of the week by the Creators Project?
The savvy tech entrepreneur says in China, students were introduced to prominent women in science from an early age. Jing's journalist father would introduce her personally to many of the women whom she had studied in her classroom.
She went on to study at Northwestern University and work as a reporter for BusinessWeek magazine and other B2B publications before launching a successful startup career. On the creative side, Jing worked in Shanghai's contemporary art world and managed international touring exhibitions in both China and Europe
In the startup arena, Jing has built and sold a mobile ad company, raising $4 million. Jing has been a supporter of women in the technology sector, investing in a number of women-run startups and, in 2010, co-founded the China Chapter of Girls in Tech. She's also spoken at the United Nations on how to build an ecosystem that supports female innovation.
Prior to launching elemoon, Jing's team had developed a Chinese social media app to help young women better communicate, support each other, and exchange gifts. The app had been featured by Apple and on China's most-watched business TV show, "30 Minutes."
Once she had the idea for a tech wearable that would change the engagement of tech with fashion, she gathered a global team of experts from New York and L.A. to Shanghai and Shenzhen, encouraging female leadership and creativity. Her approach is hands-on, though her company has attracted top talent from Pixar, MTV, and E! Entertainment.
Jing shares she has been the only woman on the floor with Chinese engineers who worked to build prototypes. She jokes that she cajoled the factory owner's wife to speed things along by bonding over shopping tales and promising her a bracelet.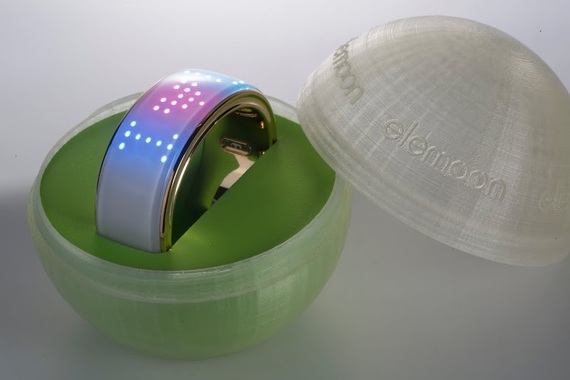 These days, she's involved first hand in the development of a limited edition circular case, printed with 3-d technology, as well as consulting on retail displays and planning an innovative holiday London high street pop-up.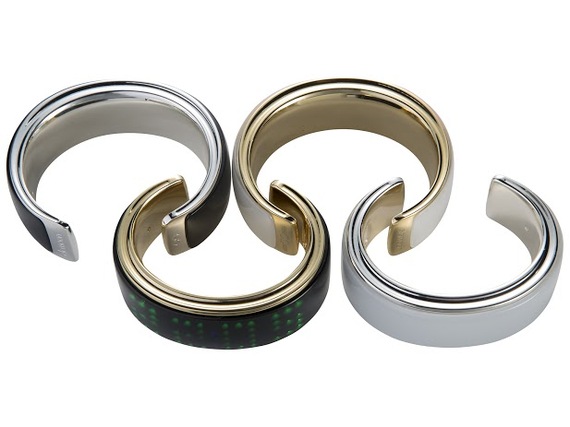 The elemoon bracelet brings luxury to the tech sector, available in white or black on gold or silver. Jing shared clips of stylish Shanghai six or seven-year old girls captivated by the app's ability to capture a pattern and come up with a complementary LED display on the bracelet to match a scarf or dress. Additional attractive features include the ability to curate a list of VIPs to avoid constant text or email notifications. Users can create and assign an LED pattern to "Mom" or a best friend.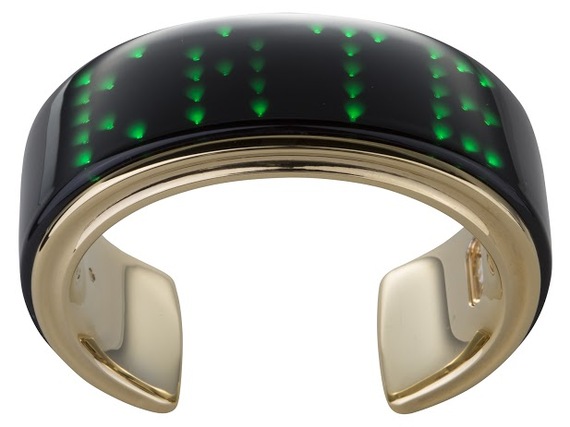 The elemoon bracelet is the first of a planned line of everything from necklaces, earrings, and pins to men's cufflinks. She says she's always wanted to design tech products that "conveyed more emotions, combining software and hardware to bring truly emotional experiences and be a bigger part of people's lives."
For more information on elemoon, visit the website or the YouTube videos produced by Jing and her team to display elemoon's features.
Calling all HuffPost superfans!
Sign up for membership to become a founding member and help shape HuffPost's next chapter