Chattanooga was ground central last week for entrepreneurs when leaders from the entrepreneurial movement gathered in the Tennessee city. National leaders in the entrepreneurial movement including VaynerMedia cofounder Gary Vaynerchuk and Andrew Hyde, founder behind the Startup Week Initiative, travelled to Chattanooga to discuss important issues facing the startup community.
Startup Week and AngelSummit brought over 60 speakers from around the U.S. to focus on the state of startups and startup investing. Much of the discussion focused on the challenges faced by women on the path towards business ownership.
According to the National Women's Business Council, in 2012, 9.9 million women-owned business in the United States generated $1.6 trillion in receipts. However, per the St. Louis Business Journal just 14% of the total capital invested by venture firms this year went to women.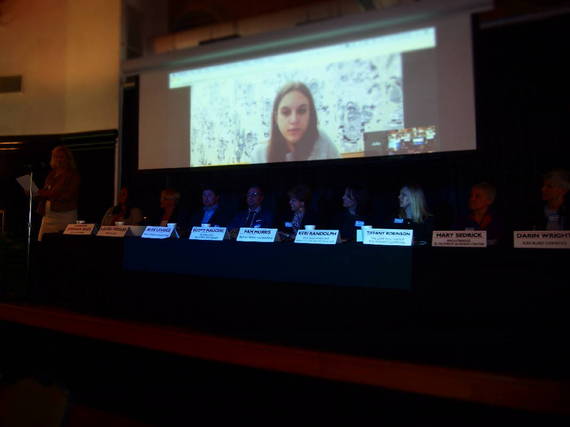 Julia Maltby, Director of Business Development at Plum Alley, the first female-centric crowdfunding platform, a keynote speaker at one of the events, discussed crowdfunding as a viable option for female entrepreneurs.
Sheri Young, of the female-owned and directed marketing/public relations agency Feminology, LLC joined Maltby for the Women in Business: Fact, Fiction, & Forecast event.
Feminology, LLC Founder and CEO Sheri Young :
The business landscape is constantly evolving due to new technology, the economy, and various additional factors. One of the most notable changes is the rapid surge of female entrepreneurs resourcing for a viable path ¬to¬ market. This event is simply a part of the larger conversation. A conversation that examines what we can do locally, to move the needle collectively around the country with partners like Plum Alley.
Plum Alley's Julia Maltby adds:
The opportunity to speak to the leadership gathered in Chattanooga, Tennessee is huge, given its growing entrepreneurial community. More and more women (and men) are creating companies and platforms that enable businesses led by women and gender diverse teams to grow, acquire capital, etc. We need to make sure that entrepreneurs in all corners of the nation have access to these resources, so I'm excited to be expanding the reach of Plum Alley in order to do so.
Roundtable panelists at the event included Amanda Jelks of Jelks Law, The HR Shop's Laura Hessler, CoLab's Alex Lavidge, PUSHTOSTART CEO Scott Maucere, Pam Morris of Freight Depot Accounting, Keri Randolph of PEF Chattanooga, Tiffanie Robinson of The Lamppost Group, Mary Sedrick of Bright Bridge, Inc., Darin of Elea Blake Cosmetics.
Related
Popular in the Community