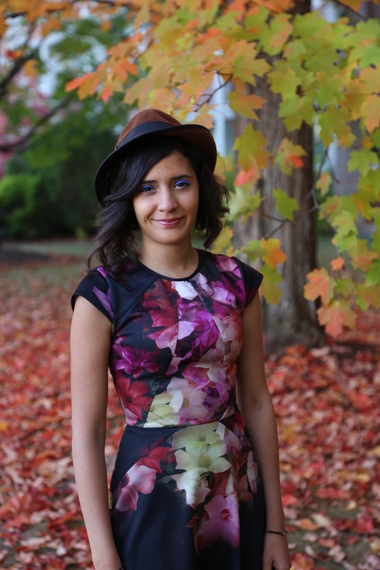 One of the most amazing aspects of the internet is how interconnected we've all become. In just seconds, we can connect via Skype or Viber. Yasmine El Baggari has launched Voyaj, an online platform that serves as the intersection where technology and personal interaction meet.
Voyaj matches hosts and travelers worldwide to provide meaningful exchanges, opening hearts and minds. The Voyaj mission is to build relationships between like-minded people who believe one-on-one relationships can lead to a more peaceful world. Matches are based on common interests and values, and curiosity about other cultures and locations.
Voyaj matches travelers and hosts who want to share an authentic experience. Voyaj members create a profile that includes a video post on the site describing their interests and what they have to offer. Hosts are happy to welcome the guests in their home.
Yasmine is passionate about connecting people to bridge cultures. While pursuing her dream to visit all 50 United States, Yasmine was welcomed into 75 different homes and became thoroughly inspired by her exchanges with her hosts as she and her hosts learned to connect deeply and appreciate their differences.
Two months ago, Yasmine brought thirty exceptional teens each with unique perspectives from their respective 22 African nations who have arrived in San Diego to take part in the inaugural Empowering Africa through Youth Leadership Program, a 10-day initiative launched in 2014 by Voyaj and the Korponai Kids Foundation.
Sponsored by Akon Lighting Africa and Royal Air Maroc, the teens received full scholarships to attend Anthony Robbins personal development seminar, and immersed in the unique cultural exchange experience of Voyaj, bridging cultures one-on-one via brief home stays.
Yasmine collaborated with Eric Wilson, CEO of Noble Impact, Torin Perez, Founder of Globally Bold, Shamya Ullah from Morgan Stanley, Barbara Capozzi, board of Directors of People to People International, and Justin Gary, CEO of Stone Blade's Games to offer all participants opportunities for personal growth and inspiration, team building and story telling. Together, they built on her vision to connect people one-on-one, to enlighten each other with understanding and appreciation for our differences, and to create young African leaders of tomorrow who will positively impact our world.
The past four years, Yasmine has worked with the Ministry of Foreign Affairs, conducted research at Harvard University, and served as a Young Moroccan Ambassador at the U.S. State Department. She's presented her research at conferences run by the Middle Eastern Studies Association, the African Studies Association, and just recently at the World Economic Forum. Her work has been featured in publications including National Geographic, Inc. Magazine, and Forbes.
The young entrepreneur has been the recipient of awards from the African Studies Association, Hampshire College's $60K Award for Entrepreneurship and Innovation, The Entrepreneurial Spirit Award, the Sander Thoenes Research Award, and two Ingenuity Awards. Yasmine was recently invited to the White House as one of the 100 Most Influential Travel Bloggers and sat on panel with Vice President Joe Biden in the Global Entrepreneurship summit in Morocco.
This CV of accomplishments would be impressive for a seasoned veteran of the global movement but mind-boggling for someone who is a college senior. How did the 22-year old develop this passion and drive? She says as a young girl in Morocco, she wanted to travel the world. Her passion to do so grew as Yasmine saw other family members successfully begin their international voyages.
"As a teen I wrote a book (in French) about the challenges of living as a young Arab woman," she says. "I had dreams about the future. When I was 15, my uncle whom I had never met had relocated to San Francisco, shared his story with me on Skype. In rural Morocco, in 1969, he was given a radio and heard about man landing on the moon. He was inspired then and there to set foot on U.S. soil, to do great things for his life and family."
Drive runs in Yasmine's family. Her brother, three years older than she is, was accepted at Yale University for his bachelor and Cornell for his PhD, both times on a full scholarship.
My uncle believed I had the same spark and drive he had at my age, and he booked the flight that changed my life. I flew to San Francisco by myself. Crossing the Golden Gate Bridge for the first time became a symbol that I could do anything I wanted to do in my life, and a strong connection.
Yasmine learned English that summer and was exposed to the west. She adds, "I realized my focus at 15, and when I came back to Morocco I just worked hard." By 17, she had been selected by the State Department to receive a full scholarship as a Young Moroccan Ambassador in a program designed to bring students from the Arab world to the U.S. following 9/11.
The student spent a year living with a Kansas family, learning about American culture. "The experience was enlightening. I decided I wanted to share with people like me who were open-minded," she says. "I'm an extrovert and will talk to anyone! I wanted to go to college in the U.S. and to visit all fifty states by myself!"
I had no money but I did have social capital. Thanks to the generosity of strangers who welcomed me into their homes, I've visited 40 countries and 38 states in the past five years. Having something in common is essential to building meaningful connections with anyone in the world. I've stayed with CEOs, farmers, and working families. To feel this sense of belonging anywhere in the world is amazing!
Yasmine says, "My story is of a young girl who wanted to travel to and study in the U.S., who was inspired by many warm and welcoming U.S. hosts, and whose dream grew into to a dedication to unite people from around the world. From the day I arrived on the campus of Hampshire College, I've been passionate about what I wanted to do. Hampshire College let me design my own major, and supported me to take some time off to start Voyaj. Now I am back at school to develop all of my passions further."
My dream has evolved and continues-to provide experiences for others to be inspired by one-on-one relationships, and to advocate for the values of generosity, cultural exchange, and love. In the end, what matters is good relationships with people.
Related