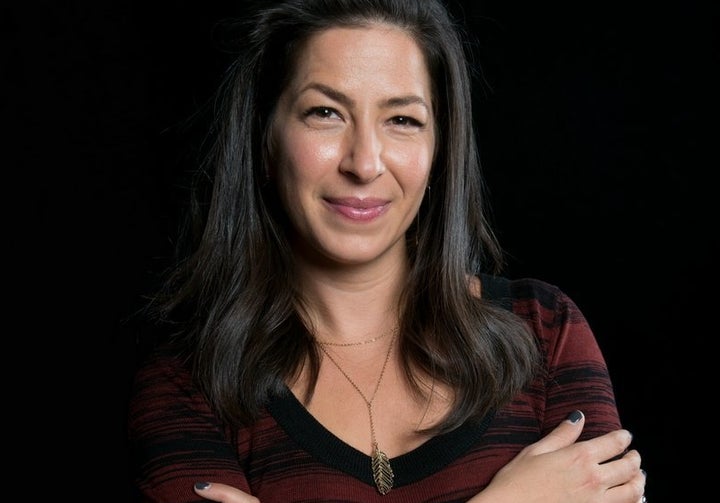 NEW YORK -- You'd think Rebecca Minkoff, an elite fashion designer known for the "Morning After Bag," would have an easy time hiring women. You might even guess they'd be lining up.
But when it comes to the backend engineers and developers who have helped establish Minkoff as a tech visionary in the style space, female candidates are hard to come by.
"Even my company has trouble," Minkoff said at an event about women in technology sponsored by Cosmopolitan magazine, Popular Mechanics and Intel Tuesday night.
The event, Breaking the Code: Why Tech Needs Women, was made up of three hours of discussion and networking opportunities. Most of the attendees were young women. We talked to a number who said they work in or adjacent to the tech field -- there were people in sales and public relations -- and that underscores a problem: Women who are already in the biz may not have needed these panels, which were focused largely on answering questions about why they belong in tech. If anything, they need these messages much earlier.
In a panel called STEM Dream Jobs, Popular Mechanics editor-in-chief Ryan D'Agostino talked to women panelists -- Jennifer Brace of Ford and Dona Sarkar of Microsoft -- about the problems they face. Brace, who has an engineering background, was asked to talk about whether men approach her differently because she's a woman in a tech role.
The answer was expected: Of course they do. It's only after Brace drops "knowledge bombs," she said, that men acknowledge she knows what she's talking about. On the other hand, it's assumed that any man might be an engineer or know about tech.
"The way to change an archetype is to be in it."
Everyone loved the "knowledge bomb" anecdote. D'Agostino repeated the phrase numerous times throughout the event. But women shouldn't have to drop knowledge bombs, or prove they belong in the tech industry. They have to because they are vastly outnumbered by male peers. When it comes to tech roles -- engineering, product development and so on -- Apple is 79 percent male. Facebook is 84 percent male, Microsoft 83 percent and Google 82.
Women aren't just underrepresented in tech: They're barely represented at all in even the world's biggest, most important companies. Great anecdotes about kicking ass and well-intentioned bits of advice can help empower individuals to chase opportunities, but they cannot solve systemic problems that lead companies to fail half of the world's population.
"The way to change an archetype is to be in it," Microsoft's Sarkar said in the same panel. That's a good idea slathered in enigma. Indeed, having more women fill tech roles does seem like the best way to change misperceptions about women, but how do we get those women there to begin with?
Cosmopolitan, Popular Mechanics and Intel did a great thing by attempting to empower young professionals in the tech space. For sure, women face an onslaught of problems even after they get these jobs -- harassment and pay inequality, for example -- which is why there's a value in holding events like these. They should absolutely continue. But the primary issue is bigger than any networking event could handle.
But much of this problem has to do with the moments in a child's life that define whether or not she will have opportunities to pursue computer science. That's why it's so important to create a better pipeline for women who seek education in the field, as YouTube CEO Susan Wojcicki recently wrote on The Huffington Post. The beginnings of that pipeline can start with early, public education.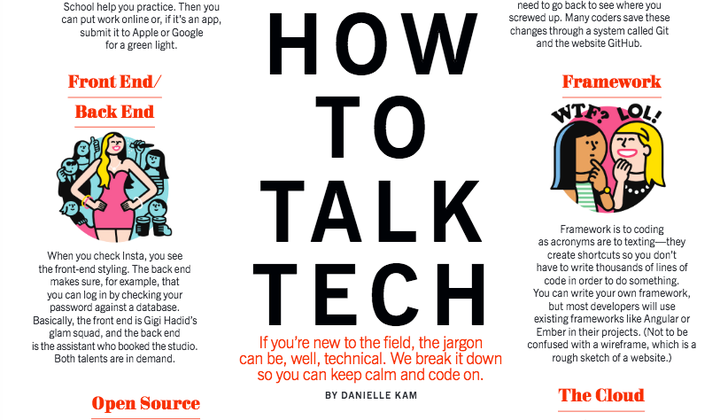 Cosmopolitan, it should be noted, made a good attempt to educate readers in its April issue. In a package called "Crack the BRO CODE To Win Big @Work" -- which warranted a small cover line just below a much larger one about how to hump your boyfriend so good that his brain explodes -- the magazine spotlighted women who are destroying stereotypes in the tech industry. There were pages of good tips about how to land a job and a glossary of useful tech terms that, yes, was a bit pandering. (Sample: "Basically, the front end is Gigi Hadid's glam squad, and the back end is the assistant who booked the studio.")
If the magazine gets some girls thinking about pursuing tech professionally, that's one mission accomplished. But there's a ton of slack that the rest of the world needs to pick up, too.