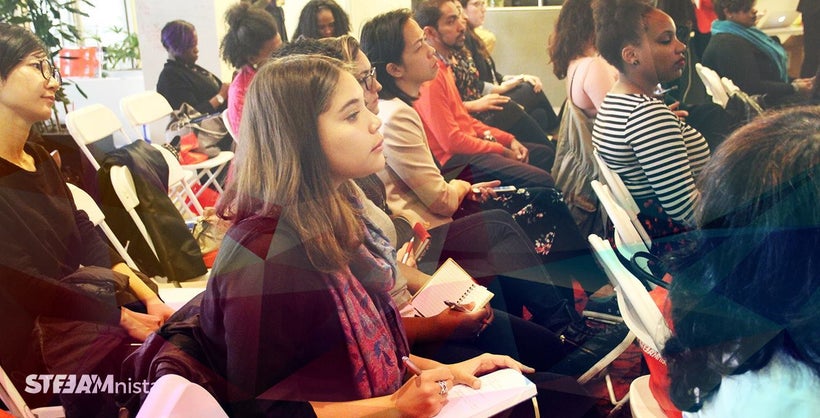 Women (and a few men) from all walks of life came together for the first STEEAMnista Summit at Samsung Accelerator last month. The insight I received from panels and workshops left me really inspired and determined to keep pursuing my entrepreneur and tech dreams. TeLisa Daughtry - creator of STEEAMnista and founder of FlyTechnista - made that happen for us.
How it all got started...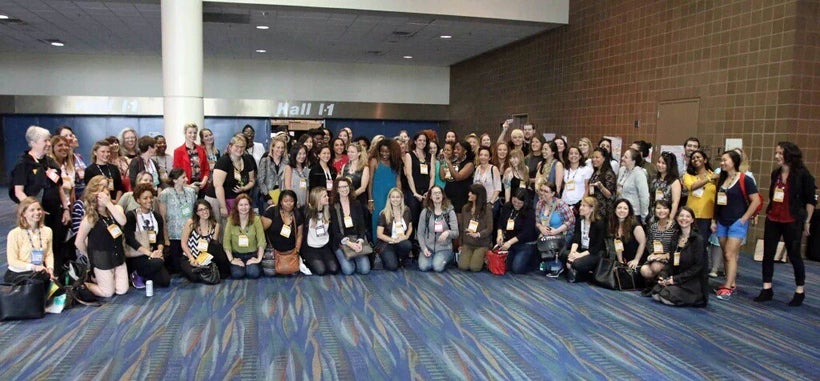 The idea for STEEAMnista came about after our trip to New Orleans for the Collision tech conference in April 2016. Collision gave away free tickets (valued at $700 each) to attract more women in tech. However, when we arrived, there was one roundtable discussion for women and only a few of us received an email about it.
Frustrated with the lack of opportunities available for women in tech to speak and network, TeLisa disrupted the conference! Together with Alison Gibbins, TeLisa gathered women attendees outside of the main conference hall for a #CollisionChat. Besides the off-site meetups arranged by Microsoft and a few other companies, this was our only chance to connect with other women in tech at the conference.

Just six months after disrupting Collision, TeLisa kicked off the very first STEEAMnista Summit in New York City. The five-city conference unites women and allies in science, technology, engineering, arts, math — plus entrepreneurship and makers. Speakers from startups to major brands came together for panels and workshops. I know because I was one of them.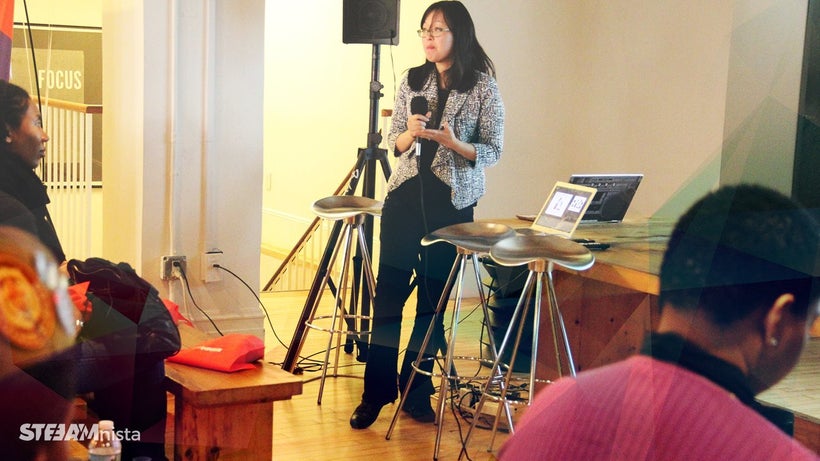 Keynote speaker Jin Montclare shared a presentation on her STEM work at NYU Tandon School of Engineering and Montclare Labs, and her passion for science and mentorship. "Have selective hearing with naysayers and work hard," said Montclare.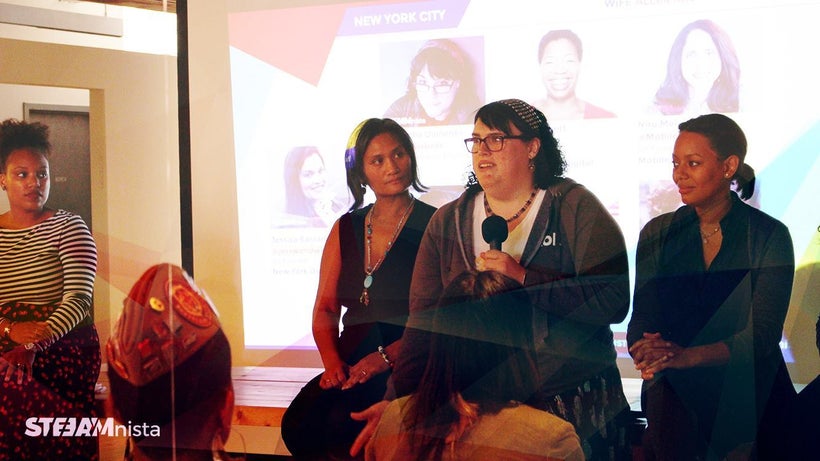 Jessica Santana, Co-Founder of New York on Tech, moderated the first panel of the day: "Women in Tech: Now and in the Future." Joined by women from all walks of life, we shared our experiences overcoming gender and racial barriers across the tech industry — where only five percent of leaders are women.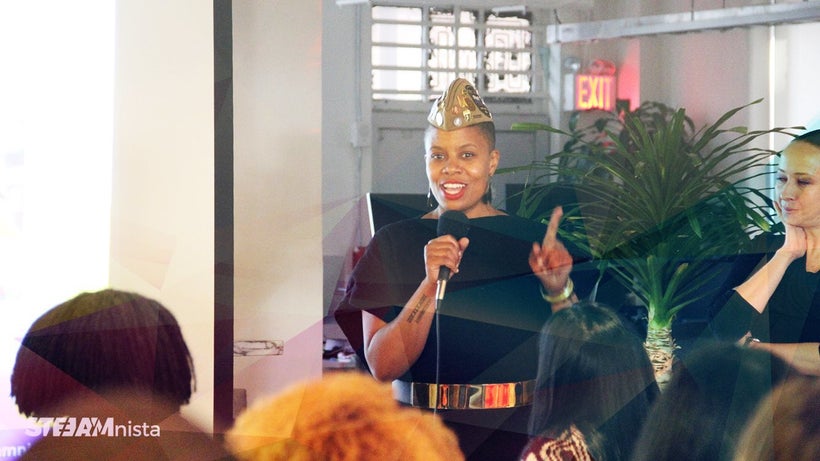 Anitra Michelle — fashion designer, creative visionary and founder of Plutocracy — moderated an inspiring panel of women entrepreneurs in health, law, marketing and publishing. "Teach people how to treat you," said Allison Valderia, lawyer, coach and speaker.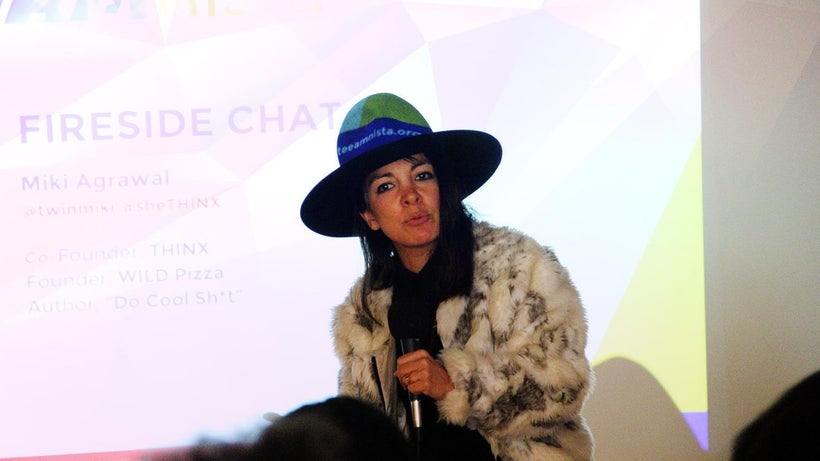 Miki Agrawal — Co-Founder & CEO of THINX, maker of menstruation underwear — joined us for a fireside chat, sharing insight on how she built a million-dollar business. "Only six percent of women are invested in Silicon Valley," said Agrawal. "We still have a long way to go."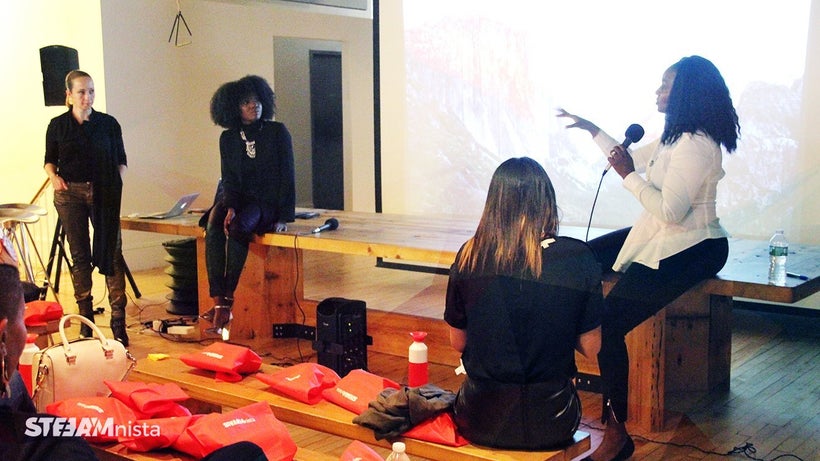 Tuesday Brooks, MBA, talked business and finance with Rosario Ballesteros-Casas — Founder of BC Partners and Co-Founder of VR Americas and Girls4Code — and Tonya Rapley, Founder of My Fab Finance and millennial money expert. "Add layers in your business that allow you to fulfill your mission but also be profitable," said Rapley.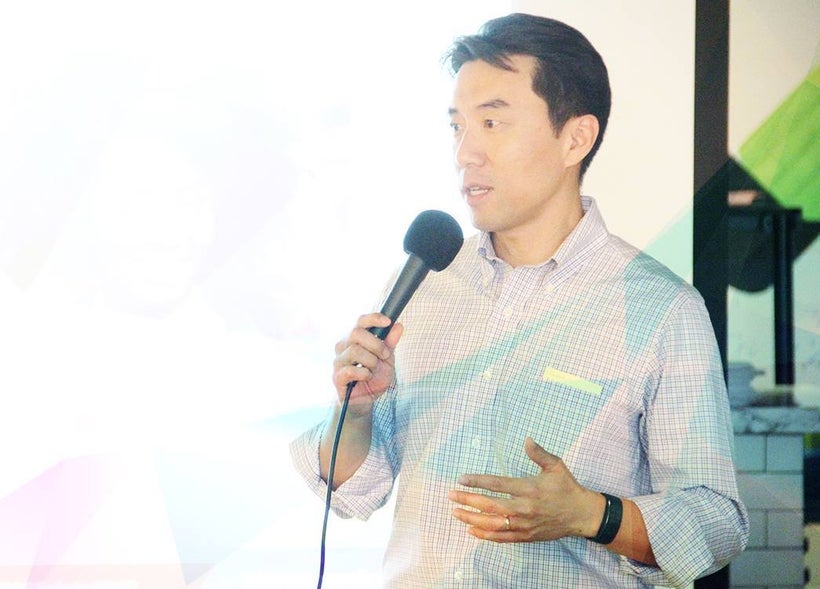 David Eun, Founder of Samsung Accelerator and President of Global Innovation for Samsung, made a surprise visit to STEEAMnista. (Special thanks to Samsung Accelerator for sponsoring the venue.)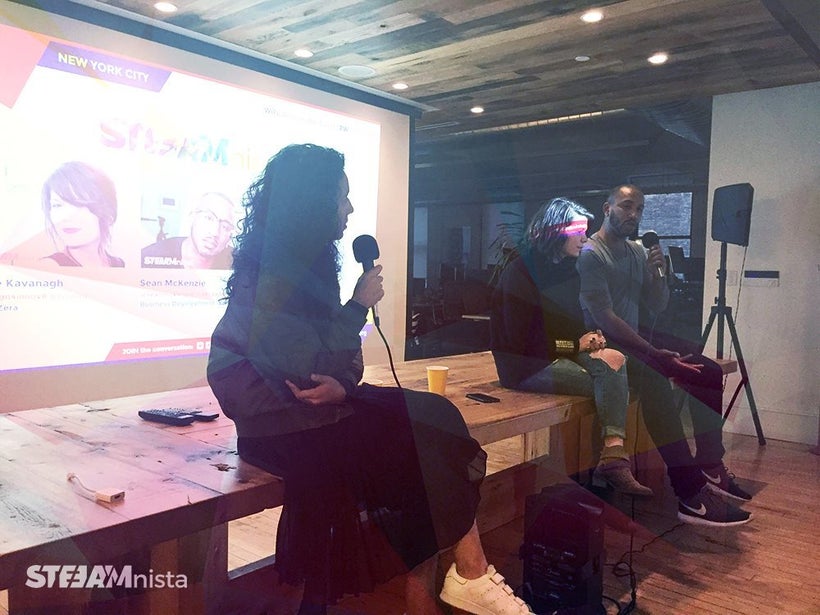 Anne Kavanagh, CEO of Zera — a mobile real estate app — and co-founder Sean McKenzie discussed gender equality and understanding in the workplace. "Communication in startups needs to begin with self-awareness, vulnerability and accountability," said McKenzie.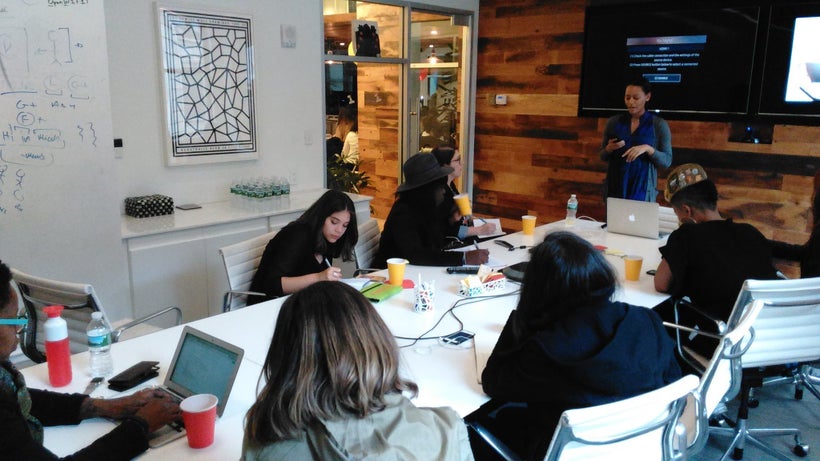 And I held a workshop on how to use social media to raise awareness (and money) for causes. What an amazing turnout! Attendees came prepared with questions about social media platforms, best practices, and more. (If you missed the workshop and want more info on digital marketing, feel free to reach me here.)
In between panels and workshops, we enjoyed a hearty breakfast, delicious Caribbean cuisine, and cocktails. See more photos and videos from the event here.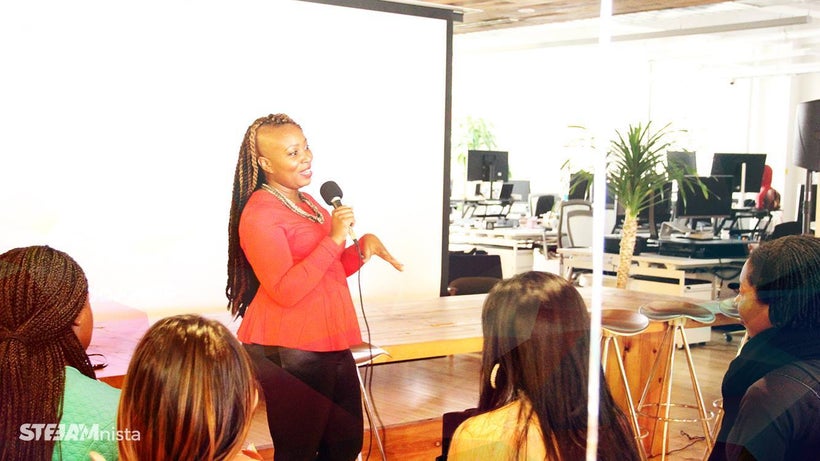 TeLisa has seen a really awesome year, having participated in 46 events, including the White House Computer Science for All (#CSforAll) Summit; hosted the first STEEAMnista Summit, made 800+ partnerships, empowered 1,200 women and girls; and successfully fundraised campaigns — not to mention, interviews with Forbes and FOX News. Not bad for her first year as the founder of tech startup FlyTechnista.
Some of TeLisa's goals for 2017 include raising money to empower and equip women and girls in tech, and providing scholarships for women to pursue tech education and training. (She helped me apply for and receive a scholarship for a tech program!)
After a successful run in New York City, STEEAMnista Summit will make its way to four more cities: Boston, Atlanta, Washington, D.C., and Oakland. Visit steeamnista.org for more information.
REAL LIFE. REAL NEWS. REAL VOICES.
Help us tell more of the stories that matter from voices that too often remain unheard.
This post was published on the now-closed HuffPost Contributor platform. Contributors control their own work and posted freely to our site. If you need to flag this entry as abusive,
send us an email
.