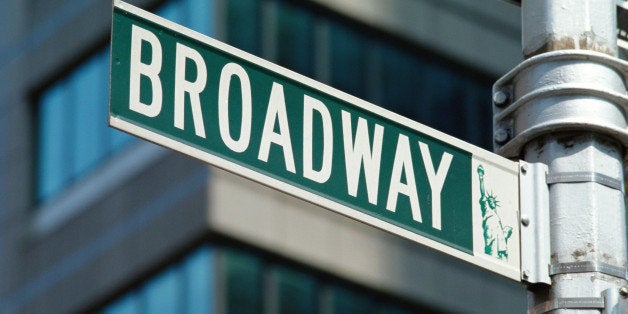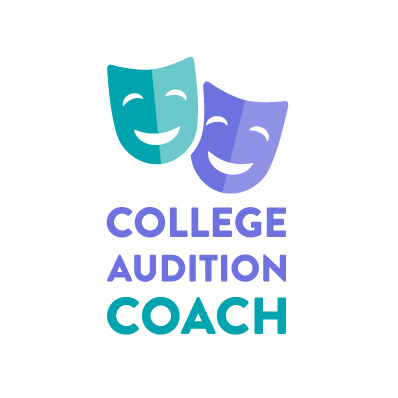 This is the second to last entry in my series, Women In The Performing Arts. Cathy McNeela is the director of the musical theatre degree on the beautiful campus of Elon University. She has built a dynamic performing arts program "with a heart." Another example of a power house female college theatre educator.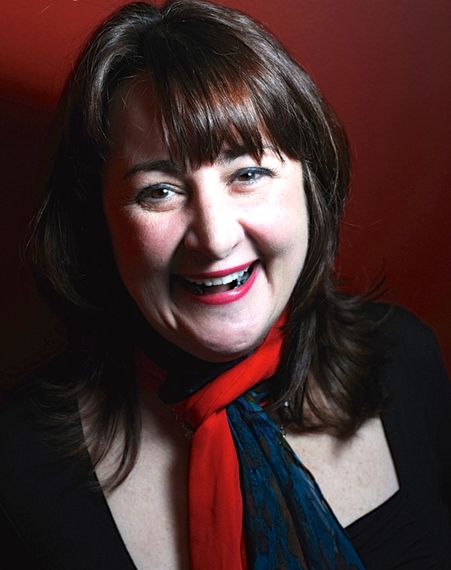 How did you become your program department chair?
I was living the New York life as an actor when I received a call from the Dean at Elon. He asked if I wanted to create a music theatre program at Elon. I thought, "Absolutely not!" I was from New Jersey and had never been to North Carolina before. It sounded too scary. I flew down on my day off from playing Meg in Crimes Of The Heart, and moved from the Upper West Side to North Carolina three weeks later. It is the best decision I ever made! An Into the Woods moment, for sure.
What makes your program different?
There are many things that make our program unique. Our students are required, and encouraged, to take classes outside of the performing arts realm. Many of our music theatre majors will study abroad for either a full semester or during our one month winter term. It is our belief that an actor with a diverse set of knowledge and skills is a more successful performer.
To that effect, in addition to their core music theatre curriculum, our majors take private voice classes for four years, acting classes alongside the BFA acting students, and dance classes with the BFA dance students, as well as a wealth of supporting classes in more specific performance areas. They are also required to audition for both plays and musicals. They become proficient in each of these areas, (voice, dance and acting) so that they are confident of their abilities and technically able to compete with the huge population of performers seeking employment in the professional world.
Unlike many programs, we do not produce a senior showcase in New York. Instead we invite casting directors, agents and other industry professionals to spend an extended period of time with our students. Our seniors get individualized attention with these guest artists and many graduate with jobs and/or representation.
Finally, I pride Elon on our ability to develop not only talented actors, but good people. We have a strong sense of community and love in our program. This business can be harsh, and we recognize that. So you will work tremendously hard during your four years here. But, you will be hard-pressed to find a more supportive group of students and faculty to help you blossom into your best self.
What is your philosophy about educating young artists?
I tell my students, we as professors are here to give you the tools to become creative, well-rounded artists. It is your job as students to work with those tools and to be open to things that challenge you. Along the way our students discover which tools click. An artist's journey is unique and specific. There is no magical formula to become a triple threat. I don't pretend that our program will give you a "how to" guide, or the exact steps that will lead you to Broadway. However, our students leave Elon with a toolbox full of rich experiences and personal skills that will aid in their journey as artists and compassionate global citizens.
What does the future hold for your graduates?
Currently our graduates are working regionally, on national tours, on Broadway and even as series regulars on major network television shows. In addition to performing, our graduates are producers, agents, CEO's of upstart companies and college professors! Our success stories keep growing, but our graduates remain humble and ready to take on the challenges of this ever-evolving industry. Most of all, I want them to be happy, lifelong learners, and have generosity of spirit.
What is your greatest professional bliss?
Seeing my students make personal breakthroughs. There is nothing like watching a student "get it" for the first time after months and months of hard work. One of our recent graduates came to us as a freshman having never taken a dance class in his life. He made his Broadway debut in Newsies six months after graduation. Elon inspired him, and now he inspires other young artists. It doesn't get much better than that.
Give me 4 adjectives to describe an Elon MT grad
Kind, Passionate, Honest, Human
Calling all HuffPost superfans!
Sign up for membership to become a founding member and help shape HuffPost's next chapter