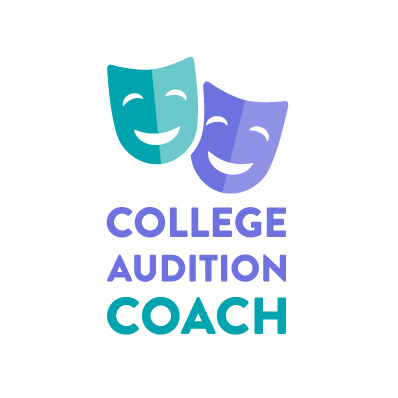 As I enter the home stretch of my series, Women In The Performing Arts, I am struck by the enormous and diverse talents of these remarkable women and the difference they are making in the lives of young artists.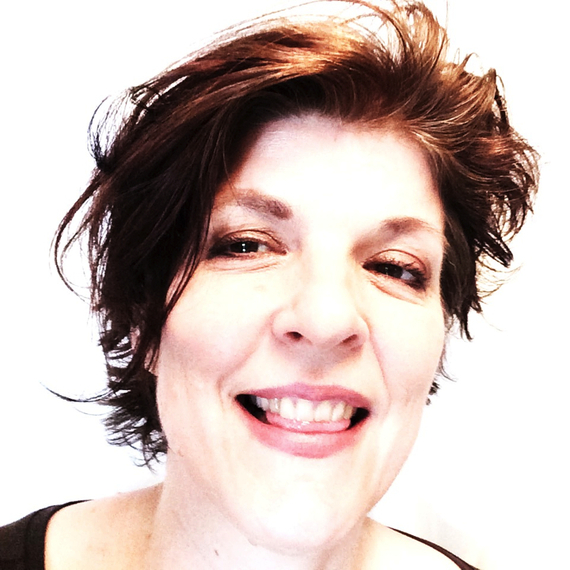 Karen Kohlhaas is a director, teacher, author and filmmaker. She is a founding member of New York's Atlantic Theater Company, now approaching its 30th anniversary. Karen is the author of The Monologue Audition: A Practical Guide for Actors, How to Choose a Monologue for Any Audition, The Monologue Audition Teacher's Manual, and the director/producer/writer of The Monologue Audition Video (DVD).
When did you first recognize yourself as a teacher?
In 1987, just a few years after our group studied with David Mamet and William H. Macy in Vermont through New York University/Tisch School of the Arts. In the summers of 1983 and 1984, Mamet and Macy taught two 6-week residential intensives in Mamet's approach, Practical Aesthetics, which combines elements of Stanislavsky and Meisner with Stoic philosophy, psychology, theater etiquette, and storytelling. Many from these groups became the Atlantic Theater Company and we presented our first season in 1985. I think it is a testament to the clarity and strength of that training that several of us were able to start teaching it that early, and that we are still a thriving theater company and school 30 years later.
What makes your acting classes unique?
I believe what might distinguish what I teach is that I incorporate the craft of directing into teaching acting and monologues. I also teach directing classes in the summer. I believe actors need to at least partially understand directorial structure ("working from the outside") so that they are freer to play the moments that arise inside the story. In monologue classes in particular, I teach actors self-directing techniques so that, under pressure, they have what a director would have helped them find: a solid, fun structure that tells the story clearly no matter how nervous they are. Their bodies should know what they are doing at each moment, so that they can commit to their acting, instead of either moving without purpose or freezing uncomfortably in one place. We look very carefully at how to build dramatic tension in the story with well-chosen movement. It should be fun to do and to watch! Once choices are made, actors can bring the piece down to a chair, or even into a closeup and still have those dynamics present. But first, the choices must be made and committed to!
Where do you get your entrepreneurial inspiration?
I don't see entrepreneurship simply as a way to make money while being your own boss; I see it as a way to contribute to the world and live fully, and help others do the same. I would say my greatest inspiration is Flylady, a.k.a. Marla Cilley. She has built a vastly successful and helpful business outside the usual channels. She is on social media now, but she basically did it all with emails and her heart. Her system is seemingly about housekeeping but it is really about so much more than that. She has literally saved people's lives with her system, and she has saved many other people's family, emotional, and psychological lives by showing them how to live better. Way back when I first discovered her website, I wrote an article about how her techniques can help artists take charge of their lives.
Also, there is a lot of talk about entrepreneurship in the arts right now, which has been a long time coming. Performing arts programs still don't tend to teach enough business skills for graduating actors, and in today's world, business knowledge is more important for artists than ever. So, I am inspired by performing arts teachers like you, Mary Anna, and by my friends Rosalyn Coleman Williams (Acting in the Digital Age) and Betsy Capes (Capes Coaching), who teach actors the art of putting themselves out there and interacting well in the professional world.


What feedback do your students give you about their creative growth?
The most consistent appreciation I think I get is about learning to self-direct, and to physicalize their choices--whether that is in a monologue audition, building a role in the throughline of a play, or how to handle yourself when you walk in the audition room door. Actors find that learning to do these things well brings a huge sense of relief and a burst of creative energy when they realize how much control they can have over what they do!

What is your greatest professional bliss?
I am in it right now. For the last 4 years I have been working on a documentary on Tennessee Williams in the Mississippi Delta (www.TennWmsDelta.com). The story found me. I took an extraordinary documentary workshop in Mississippi, which led to finding out more about Williams's childhood there. I have been doing deep research and filming interviews since then, and this year the film is heading into the editing phase. Williams' story incorporates the history of the Mississippi Delta; so much of it is expressed in his plays through his insight, skill, and lyricism as a writer, as well as his deep feelings about the south and southerners. And so much of his story is relevant to today's world--after 4 years I have only become more fascinated. I have been teaching an all-Tennessee Williams advanced scene study class in New York each fall, and the documentary is part of a long-term involvement in his work that will include a book, directing some of his plays, and various educational projects in New York, Mississippi and around the country.

As the undisputed monologue queen, I have to ask, who are your favorite female playwrights?
So many. And there are many more than this! In no particular order, I adore Lucy Thurber, Deb Margolin, Lynn Nottage, Caryl Churchill, Naomi Wallace, Theresa Rebeck, Diana Son, Maria Irene Fornes, Amy Herzog, Wendy McLeod, Paula Vogel, Brooke Berman, Kate Moira Ryan, Marsha Norman, Beth Henley, Katori Hall, Annie Baker, and Kia Corthron. And I am going to see the great Dael Orlandersmith this evening!
REAL LIFE. REAL NEWS. REAL VOICES.
Help us tell more of the stories that matter from voices that too often remain unheard.