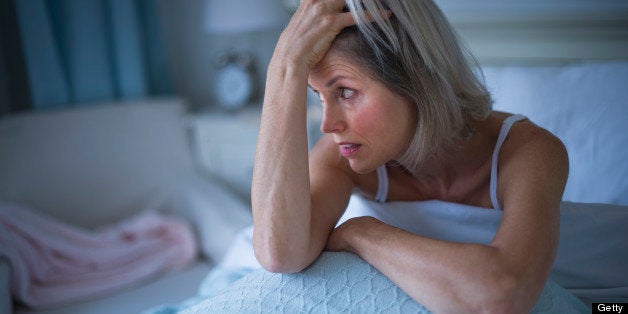 Women who have heart disease may be more susceptible to the inflammation-raising effects of poor sleep than men, according to a new study in the Journal of Psychiatric Research.
"Inflammation is a well-known predictor of cardiovascular health," study researcher Aric Prather, Ph.D., a clinical health psychologist and assistant professor of psychiatry at the University of California, San Francisco, said in a statement. "Now we have evidence that poor sleep appears to play a bigger role than we had previously thought in driving long-term increases in inflammation levels and may contribute to the negative consequences often associated with poor sleep."
The study included nearly 700 people with stable coronary heart disease with an average age of 66 for men and 64 for women, whose sleep quality and inflammation levels were examined at the start and end of a five-year period.
Researchers found an association between having bad sleep quality and biomarkers for inflammation in women only, and they said this could be due to the fact that many women in the study were post-menopausal -- and therefore had lower estrogen levels. Meanwhile, the men's testosterone could possibly have helped to protect them from the sleep effects, though researchers noted more research is necessary to explain the associations (or lack thereof).
They also noted that slightly more women than men were likely to report particular sleep woes, such as frequent waking (81 percent of women, versus 78 percent of men), waking up too early (about 50 percent of women, versus 41 percent of men) and having a hard time falling asleep (about 33 percent of women, versus 31 percent of men).
This isn't the first time bad sleep has been linked with inflammation. A study presented in 2010 at the annual meeting of the American Heart Association showed that sleep deprivation seems to be associated with the body producing more inflammatory hormones, which could then be a risk factor for heart disease and stroke.
HuffPost blogger Dr. Michael Breus explained in a 2011 blog post that women are known to have more problems sleeping than men, and that these problems can affect women's health in specific ways. For more on how, check out his post here.