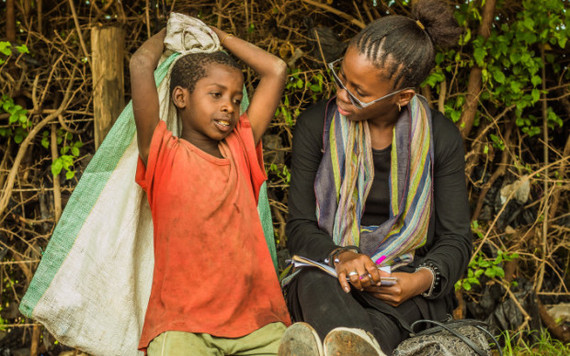 For my part, I stay in touch with my past students to help them and to find out how they've embedded human-centered design into their work. Mariatheresa is a great example of a social entrepreneur who had a clear idea of who she wanted to help, and how. Once she got into the design work she ended up reframing and refocusing some of her efforts.
Mariatheresa, your social enterprise involves helping street kids in Tanzania. What was your original idea or business model?
My social enterprise involves working with underprivileged children and primarily street children. Save the Children estimates that there are 500,000 street kids in Tanzania and more than 3.5 million in East Africa.
I genuinely believe if we want to create long-term development goals, we need to invest in the children in Africa.
Underprivileged children and especially street children are a neglected group. When I moved to Singida, the Central region of Tanzania, for a job opportunity, I started volunteering to teach at an orphanage every weekend. I found that there were a lot of street kids in the region and that most of them came from orphanage. That's when I started studying and working on creating means to help them.

My original idea was assisting them to become self sufficient by teaching them technical skills needed to get work and to help them to start generating an income. I had a goal of starting a training center to develop their business and creativity skills.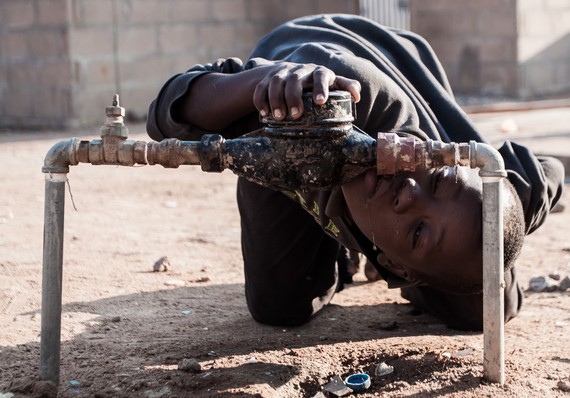 After studying the design driven entrepreneurship class, you decided to use more design in your entrepreneurial approach. What were some of the approaches you took to adding design into the mix?
After my training I started documenting everything that I observed and while defining my role to this social enterprise. I spent most of my free time around them to understand things from their point of view, earning their trust, building relationships. I developed a profound insight into their environment and challenges.
I saw their previous frustrations at home with their families and their challenges before they ended up on the streets. In work sessions with the kids, I gathered an insight on how to define their major challenges. I worked on identifying how to help to them but I also learned how they acted within their own street communities.
After that I came to a conclusion that what I thought to be a solution might not work.
This emphasis on design thinking apparently has allowed you to rethink and reframe your business model. Can you tell us what happened and what insight you arrived at?
I decided to take 24 hours to live a life of a street child. Problems like safety, accommodation and idling that previously surfaced as major issues were actually secondary effects of hunger, discrimination, abuse and bullying.
I learned that when it is unbearably cold at night these kids can't sleep so they use drugs or alcohol to help them find rest.
I realized that if I wanted to help these kids on a path to financial security I had to first end their desperations: desperation for a sense of belonging, desperation for love, desperation for acceptance, desperation for a sense of purpose.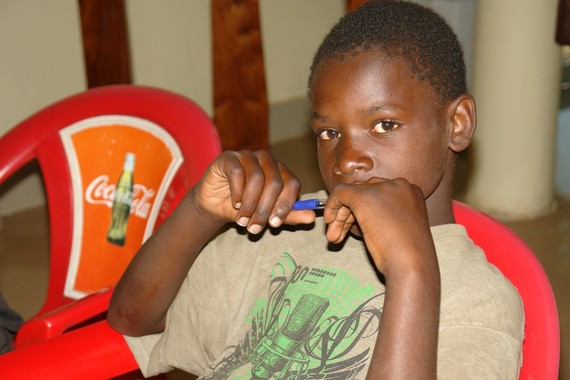 What is your new approach to your social enterprise?
The two approaches I ended up with are:
Safe "Drop in space" for Homeless Street Children
A safe place for homeless young people between 12 - 18yrs old, to protect their vulnerability from negative effects of homelessness while simultaneously transitioning to an engaging community environment, they will attain basic needs and access essential resources for their well-being.
Alternative Education Labs
Practically teaching those children left behind, life and vocational skills. Young people are natural problem solvers and we are positive that with guidance and mentorship street children can learn productive skills, design their own income generating or social projects, and when viable build them to self-sustain.
You're starting to raise money to support your social enterprise. How much money are you looking for?
Right now I'm trying to raise $15,000 for beds, supplies, food and support for the drop-in center and materials and tools for the education lab.
What is the longer-term vision of your social enterprise?
"A society where possibilities, dreams and choices are not thoroughly defined by unfortunate circumstances."
We want to create a support system for children who have suffered misfortunes that robbed them from normal childhood, and provide a stepping-stone towards possibilities that future holds for them. My goal is to prototype the center in Singida and then to scale in throughout Tanzania, while building strong relationships with other organizations and NGOs.
What advice would you give to other young African entrepreneurs like yourself?
My dream towards "the Africa I want" guided me to search for ways I can be of service to my community in one of the smallest and underdeveloped regions in my country, in Singida, Tanzania.

I would encourage all young African entrepreneurs to take time, to learn and observe so you don't invest a lot of energy into initiatives that don't actually solve our social issues!

Check out Kids of Africa crowdfunding site on Generosity and help Mariatheresa make her vision a reality.