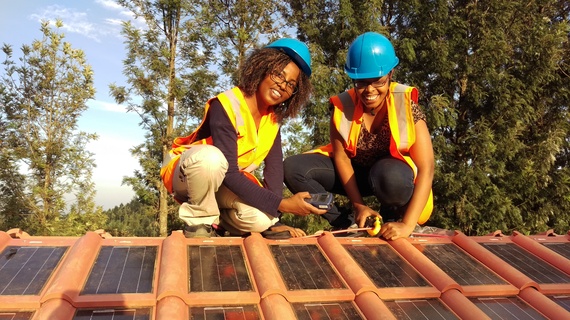 One of the best parts, for me, of being involved with the YALI program is that I get to stay connected with the young African entrepreneurs I teach. I have to admit, that many of the women in my class impress the hell out of me with their creativity, collaboration and intent to make positive change in the world. With that in mind, I'd like to introduce you to a few of them over the next several months.
I wondered how they had absorbed my Design Driven Entrepreneurship curriculum and was interested to see how they had attempted to embed design in their current ventures.
First up is Daisy Karimi from Kenya. Daisy was a Mandela Fellow at Dartmouth in the summer of 2015 and she also came and spoke to my YALI Regional Learning Center class in Nairobi in the winter.
What do you do now?
I am an electrical engineer by profession and I currently work as a project engineer and telecommunication and SCADA engineer at the Kenya Electricity Transmission Company where we build transmission line infrastructure.
Describe your current business/future venture.
I also run a solar company know as Strauss Energy that I co-founded three years ago where we manufacture and install a 2-in-1 solar integrated roofing tile. This is a roofing tile that in addition to roofing your house is able to generate electricity for use in the house.
What is the main benefit for the customer with this new enterprise?
Almost 60% of Kenyan households have no access to electricity from the grid. With the use of the solar integrated roofing tile, more people are now able to get access to electricity. Compared to using ordinary roofing tiles and then mounting the conventional solar panels, for an equivalent amount of energy, the user is able to reap the benefits of lower installation cost.
For customers already in the national grid the solution offers an excellent backup system in case of a power cut from the utility and also cost savings from bill by using freely available solar energy.
In addition, the user can earn extra income by selling surplus energy back to the grid using the net metering tariff. The tile also provides aesthetically looking roof.
Describe how you use or have used design thinking or human centered design in your work.
Since we made our first prototype, feedback from the users have been very useful in redesigning the subsequent prototypes. Our initial product was too heavy and this would have required more reinforcement increasing the cost of installation. After talking to our customers we had to redesign to change the material for a lighter tile and also change the color because most customers complained that the black tile would absorb too much heat. This resulted in adopting colors similar to existing roofing tiles in order for them to easily blend in with existing tiles.
Another feedback has been from customers with existing roofs and are not willing to remove the entire roof. We are now designing tiles that can interlock with existing roofing tiles in order to reduce installation time and since our tiles are premium tiles our customers are only required to buy those they require for power and use the cheaper roofing tiles in the remaining sections of the roof.
How has that impacted your customers?
Following the change in design of the solar roofing tile we developed a tile that is attractive and more customers agree is much simpler to install.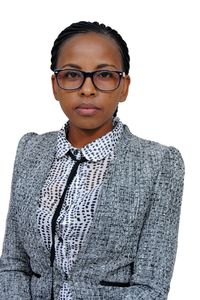 How has that approach impacted your business team?
Our team is much more appreciative of customer feedback. We were initially a team of only engineers and an architect, but we have had to bring in a team to do our marketing and customer service and everyone including the technical team is now involved in interacting with customers to get their reaction on our product.
What is the biggest challenge you see for African business to become more design oriented and customer obsessed?
I would say the biggest challenge would be lack of skills and tools. Not many people know much about design driven entrepreneurship. the tools available also require training and access to technology to use. The cost of doing a proper market survey is really high.
What design advice would you give to other aspiring African entrepreneurs?
Too much time and resources are spent on R&D. therefore for you to be sure that whatever product that will come out of it will solve the intended problem and be accepted by the customer, its best to first spend time with the end user to get to know how they feel about it before you commit your time and money.
At the end of the day, the problem you are trying to solve is for people.