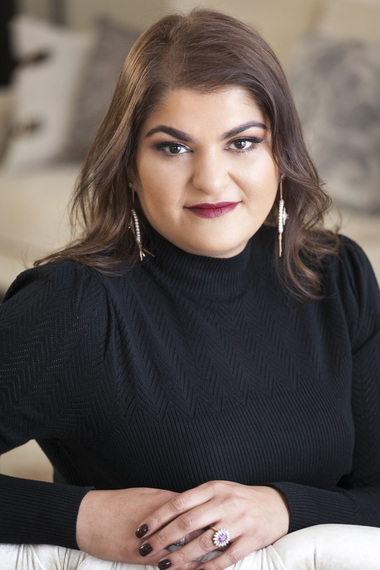 Being a female entrepreneur or professional often means having to be the smartest person in the room. It often means having to work harder and faster in order to prove yourself. It often means feeling alone, under-resourced, under-valued and overwhelmed.
In the interior design side of my business, people seem to readily accept a female CEO - it doesn't really raise many eyebrows. On the property development side, however, I am frequently the only woman in the room. This does raise eyebrows and I do get the occasional eye roll when I walk in. I always have to prove that I deserve to be in that room.
As women are breaking into traditionally male-dominated positions and industries, there is a greater acceptance today of women in these positions than there was a decade ago, however, there is still a long way to go.
To a large extent, I think the main problem is the lack of support we give each other. I believe the rise of successful women largely comes from the fact that we have recently started supporting each other, helping each other, and wishing well for each other.
Over the years, I attended several women leadership groups and forums. Each time I felt a sense of despair as I left. It was either a group of women bashing men, a group of women talking about how "we" should rise and take over the world and abolish traditional gender roles, or a group of women getting together to discuss every other woman they had ever met. While the last one had its amusing moments, the point was, none of them provided me with what I was looking for.
What was I looking for? I realised after attending a few of these that I had no idea. I always felt I needed some sort of support in my journey but all I could gather from attending these meetings was that whatever I was looking for I couldn't find.
Then, several years later, several years older, hopefully, several years wiser, I discovered what it was I was looking for - inspiration, support, motivation and the confirmation that I wasn't alone in the way I felt, thought, and behaved.
In my humble opinion, there are not many things men do better than women, but they know how to back each other by being supportive, helpful, and motivating, being a sounding board, a shoulder to lean on, and a voice at the end of the phone when things fall apart in their professional lives.
So I decided to try that. I started looking for women who could provide that. Over the past few years I found myself spending a lot of time in the company of successful women. I found myself actively seeking them out, and building relationships with them. I picked up the phone when I needed advice, invited them for a drink when I needed to talk, and arranged dinners when I needed to brainstorm. I found myself spending more and more time with those who inspire me to be stronger, think smarter, challenge my own boundaries and set new ones.
Before I knew it, we had become a group - The Women Entrepreneurs Forum. A group of successful, intelligent, motivated women who helped me be a better me. A group of women who became my own personal cheering squad when I succeeded; and my support group when I failed. They gave me strength when I was weak, confidence when I was unsure, advice when my brain was clouded, and support when I didn't even realise I needed it. The group has been and continues to be inspiring, motivating and gratifying. Women are inspiring women.
One of the greatest things I have learned on my journey is that the best way to be successful is to learn from others who are successful. I am very lucky that through my work I have had the opportunity to meet some of the most successful entrepreneurs in the world. Very early in my career I started asking them the secrets to their success and they told me. Their stories and example, watching them put their own advice into practice, and having private sessions with them changed my life.
I want the next generation to have these same opportunities, which is why I am a Trustee of Soham for Kids, a charity founded by my business partner Faiza Seth - an India-focused educational charity giving a genuine start in life for underprivileged children. I believe that education can bridge the gap in gender equality and pave the way for the leaders of the future - many of which will be women.
In today's world when everyone is busy, stressed and distracted, people rarely find the time to give back. Being a leader requires so much more than being a great manager. Leaders need to mentor other leaders. New leaders need to take that mentoring and apply it to their lives. We all need to spend a little time giving something back, passing on the lessons we have learned - big and small. Sometimes the greatest success of a leader is inspiring, supporting and paving the way for new leaders.
Pioneers for Change is a seed-bed for innovative thought. An activator of personal potential. A catalyst for collective energy. A community to drive social change.
Our annual, international Fellowship is open to anyone aged 28 - 108 years old. We gather change-makers -- a business person, a community person, an investor, a thinker or doer -- who are willing to harness their talents, energy and resources as a force for good. Pioneers for Change is an initiative of Adessy Associates.
Adessy Associates believes a better world is possible, and inspires and equips organisations and individuals to make positive change happen and contribute to a sustainable future. We focus on benefit for people, planet and profit and our bespoke services harness sustainability, innovation, consciousness and purpose. We are proudly B Corp certified.
About Radhika Seth
Radhika is the CEO of Casa Forma - an international design practice based in Mayfair providing interior design and architecture services for super-prime residential, commercial, and hospitality properties.
REAL LIFE. REAL NEWS. REAL VOICES.
Help us tell more of the stories that matter from voices that too often remain unheard.