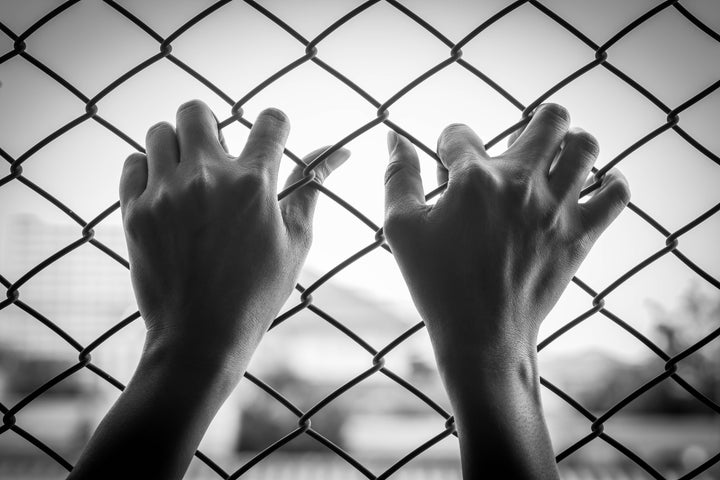 In 1970, there were fewer than 8,000 women in American jails. By 2014, that number had skyrocketed to nearly 110,000 ― making women in jails the fastest growing segment of America's incarcerated population.
That's according to a comprehensive report the Vera Institute of Justice and the Safety and Justice Challenge released on Wednesday.
Despite the dramatic rise in numbers, very little research exists on who these women are, or why they are increasingly ending up behind bars.
"Because the research is pretty old and scarce, we had to cobble together a portrait," said Elizabeth Swavola, the primary author of the report.
Women in jail are mostly black and Hispanic, overwhelmingly poor and low-income, and nearly 80 percent are mothers, she said. Many have high rates of trauma, serious mental and physical illness and histories of substance abuse.
The report was funded by the Safety and Justice Challenge, a national initiative supported by the MacArthur Foundation that aims to reduce mass incarceration by changing how America thinks about jails. Unlike prison, where those convicted of crimes are sent to serve sentences, most people in jail are awaiting trial and are legally presumed innocent.
While jails have been rightly recognized as a driver of mass incarceration, Swavola said, women are often left out of the national conversation because they comprise only a small percentage of the incarcerated population as a whole. But women's pathways to incarceration are different than their male counterparts, she explained, and deserve to be investigated closely.
"Jails are designed for men, because they're the majority of who is there," she said. "But that makes it very difficult on women."
One of the report's most surprising findings was the high rates of trauma reported by jailed women. According to one study cited in the report, 86 percent of women in jail reported being a victim of sexual violence and 77 percent reported a history of domestic violence. The same pattern has been found among child offenders, with 84 percent of girls in the juvenile justice system reporting that they experienced family violence.
Swavola said women coming to jail with a history of trauma may find standard procedures such as shackling or strip searches deeply distressing, and may trigger painful memories.
Women in jail are especially vulnerable to sexual assault by correctional staff, she said. Between 2009 and 2011, women only made up 13 percent of the jail population, but were 67 percent of victims of sexual abuse by staff members.
Jailed women are also sicker than the men held in jail.
Around 32 percent have a serious mental illness, Swavola said, including major depression, schizophrenia and bipolar disorder. That's double the rate of jailed men. Over half of jailed women report having a current medical problem, compared to 35 percent of men. In one study, 82 percent of jailed women reported they'd experienced drug or alcohol abuse or dependence in their lifetime.
"They are coming with a whole host of disadvantages, and many of those disadvantages led to their criminal justice involvement, and then are deepened by the criminal justice system itself," she said.
Like men, most women in jail are charged with low-level nonviolent crimes, such as property crimes, drug offenses and public order offenses. Many of the charges are directly related to underlying issues of poverty, homelessness and women's behavioral and mental health, Swavola explained.
But they typically have less money than jailed men, she said, and being incarcerated can jeopardize their financial security.
"They come to the system so financially marginalized, and then at each step of the process, there are fines and fees," Swavola said, noting that nearly half of all single black and Hispanic women have zero or negative net worth. "It perpetuates a cycle of disadvantage. You really have to question what the utility is at some point."
Laurie Garduque, the director of Justice Reform for the nonprofit group the MacArthur Foundation, said it's important to think about women's incarceration as a multigenerational issue.
"The vast majority of women in the system have kids," she said. Children are negatively affected by being separated from their mothers, she explained, and other family members must often take on the role of caregiver, even if they lack the financial resources.
"You have a cascading effect," she added.
Garduque said incarceration is often used as a response to problems that women are experiencing, such as poverty and mental health issues, when in reality they require far better resources at the local level.
"In order for law enforcement, courts and corrections to divert women from jail, they are going to need supports and services in the community," she said.
This post has been updated to note the prevalence of suicides in jails.
Melissa Jeltsen covers domestic violence and other issues related to women's health, safety and security. Tips? Feedback? Send an email or follow her on Twitter.
Popular in the Community