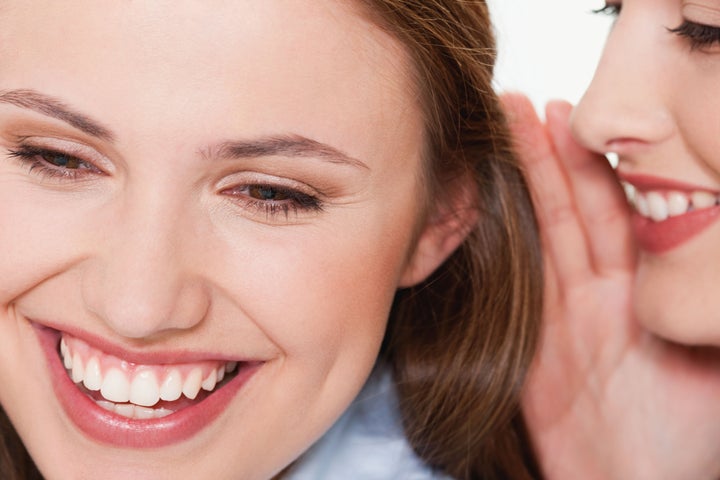 If you've just shared a secret with a woman, you've got 32 minutes until she tells all.
No matter how personal or confidential the information, one in 10 women admitted to being unable to keep a secret, while almost half who took part said they'd often felt the need to offload their secrets to someone.
Affairs, plastic surgery and relationship problems topped the list of gossip shared, reports the Mirror.
But telling all has its consequences. One in 10 women quizzed said they'd fallen out with a friend over letting secrets slip, notes The Mirror.
"This poll clearly shows that women really struggle to keep secrets," said Simple Spokesman told the Daily Mail.
"Spilling the beans in just 32 minutes is very fast work, but with modern technology someone's juicy secret can be spread to huge amount of people all over the world in a very short space of time."
Related
Popular in the Community