I have a deep curiosity, an intense interest in people, and I've always wanted to make a difference... Data can help make decisions, and the right decisions will make a difference in this new digital world.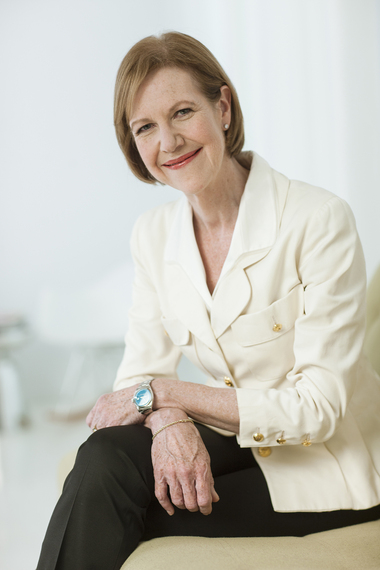 Gayle Fuguitt became CEO and President of The Advertising Research Foundation in April 2013. During her 2 1/2 years at the helm, Gayle -- the first woman to lead this 79-year-old organization--has built a legacy of new insight by expanding The ARF's national and global network, galvanizing industry thought leaders on the need for speed and experimentation. Prior to her role at the ARF, Gayle's 32-year career at General Mills included overseeing global consumer marketing insights and analytics. Lauded for bringing the voice of the consumer to the decision table, she led the company's investment of over $70MM in venture capital into Internet research in 1998, social media research in the early 2000s, and mobile research from 2010-on.
In 2014 Gayle was inducted into the Market Research Council (MRC) Hall of Fame. She served on the board and executive committee of The ARF from 2005 to 2012, Gayle holds a B.A. in economics and a B.S. in industrial relations from the University of North Carolina at Chapel Hill. She earned her M.B.A. from the University of Wisconsin in Madison, where she was a founding member of and Board Chair for the A.C. Nielsen Center for Marketing Research.

There's a lot said about how to "getting to the next level" as a professional. How did you break through at General Mills to become Vice President-Global Consumer Insights and then on to CEO/President at the ARF?
At General Mills for me early on it was about "preparation meets opportunity." I wasn't easily intimidated, thanks to my midwestern upbringing to revere substance more than title. But as an introvert, it took two years to realize I was as smart as the people around me. And I'd have to speak up if my perspective was to be noticed. My mission: to bring consumer insights to the decision table.
I began meticulously preparing, and because I prepared well, my point of view often struck a chord with senior management. This opened up opportunities. When I made an unconventional choice to move to Yoplait -- which at the time was rocky and unpopular -- my career began to blossom.
The big breakthrough came in 1998, when General Mills hired me to take on a new position heading a new department of market research. They even invited me to create the name: Vice President of Consumer Insights, one of the first departments of its kind in the industry. It was an amazing opportunity, and I thoroughly enjoyed building and running that organization for 18 years.
Retiring from General Mills was my toughest professional decision. But it also opened another door -- to lead the ARF.

What achievement are you most proud of to date?

Building Consumer Insights at General Mills, and elevating the brands, the organization and my team. I restructured the department five times in 18 years. Also-reinventing the ARF, which turns 80 next year. Until recently, many people in our industry didn't even know the ARF existed. Now, we are building a global network and evangelizing leaders to address "How Advertising Works Today"-our latest industry call for "white-paper ground truths" and "bleeding-edge solutions." What I'm learning is that I'm really built for these kinds of turnarounds, the scale of them.

What in your opinion is the key to your success?

Tenacity, grit, and optimism. Share your undaunted opinion, and be courageous. Expect the ups and downs along the way, and have the strength of conviction, and the tenacity to stick with it.
If you could perfect one new personal quality, what would that be?
Patience - the capacity (and inclination!) to calm down, and slow down.

Have you ever been 'professionally stuck'? How did you become 'unstuck'?
The only times I have ever been "stuck" were when I became caught in situations where I needed to set aside my pride. I am very ambitious and competitive. But when you are working in big organizations, often you have to sit back and listen. Sometimes advice can be difficult to take--it may be at odds with what you believe. To get unstuck in those moments, you have to bring out the mirror and look at the harsh reality about yourself. By virtue of your own actions, you can move forward.
I have a deep curiosity, an intense interest in people, and I've always wanted to make a difference. As an undergrad, I thought I wanted to get into retailing. I majored in organizational behavior and economics. So much of analytics is about people: measuring opportunities, leadership, creating teams, and creating a table of leaders. Data can help make decisions, and the right decisions will make a difference in this new digital world.
What advice would you give your younger self?
Celebrate any successes. I was taught to be humble, so I would downplay things. But I think I missed a few opportunities to celebrate my wins and how truly special each one is. I would advise my younger self to really, really make the most of every moment, because they don't come back.
And I've been taking my own advice. Last year I was inducted into the Market Research Council Hall of Fame. I flew my parents in from Minneapolis and invited as many people as I could to celebrate with me. I put my heart and soul into it. I spent so much time on my speech. It was wonderful to enjoy an achievement with the people I care about.
What would you like to achieve in the next two years? How about the next five?

There's this whole thing about climbing up the ladder, then stepping down the ladder gracefully. For me, the next chapter is building this network for the ARF beyond anything that people can conceive of right now. I can't do it well enough or fast enough. But I can't believe the receptivity we're getting from the industry. I want the ARF to grow so we can have a bigger footprint and investment.
What qualities do you believe are most important to be a leader? Any tips on how to cultivate them?
Vision, integrity, and listening.
Vision comes from taking the time to pay attention to what's most important to you. To take time off, to know when not to push yourself.
Integrity is all about asking, "Does my behavior match my words?" This comes from being a researcher at heart, and wanting congruence. You have to be true to your word, you have to be honest--you have to pick up the phone and answer it yourself! And knowing when to apologize; being ready to say, "I made a mistake," or "I shouldn't have done that." Great leaders should not be afraid to own up to their mistakes. You have to be clear about your boundaries and where to draw the line.
Listening is critical. Leaders are often waiting for you to stop talking so that they can start. You can also check your integrity by just listening to yourself. When the voice in your head is saying, "Stop talking now," just listen.
Calling all HuffPost superfans!
Sign up for membership to become a founding member and help shape HuffPost's next chapter