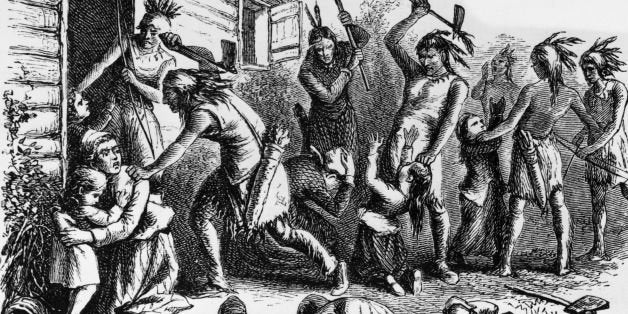 The Wall Street Journal carried an article in its 11/29-30, 2014 edition titled, "The Pilgrims Are Us." The article stated that one of the most important lessons that the Jamestown settlers (1607) learned was that they needed the women "whose work was invaluable and who allowed a colony to grow." Thus, when the colonists, whom we now call Pilgrims, landed in 1620 in what is today Massachusetts, they brought entire communities with them including women and children. Match the woman with her accomplishment:
____ 1. The only woman in U.S. history to die for religious freedom (in 1660); today a statue in her memory stands on the grounds of the State House in Boston.
____ 2. Her expressions of religious views lead to her banishment from the Massachusetts Bay Colony.
____ 3. She claimed a land grant in the Maryland settlement and served as executor of Governor Leonard Calvert's estate. Her request for the right to vote as a landowner and as an attorney is denied.
____ 4. After a court denies her plea for freedom, she petitions the Virginia General Assembly and is freed.
A. Anne Hutchinson
B. Margaret Brent
C. Elizabeth Key
D. Mary Dyer
Like today's women, the early women settlers did much more than farm, sew and cook. Although many Americans believe that religious freedom has existed in this country since its early roots, that is not the case. And, we all know that not everyone had rights when they landed on America's shores. Let's learn about some important women who advocated for human rights and religious freedom early in our country's history.
Anne Hutchinson emigrated to the U.S. from England in 1634 and settled with her family in the Massachusetts Bay Colony. She enjoyed theological discussions and began holding weekly sessions in her home on Sundays after church. However, her views diverged from those considered appropriate by the Colony's administration. She was arrested, tried in court, found guilty and as punishment, banished from the Colony. She and her family settled in what is today Rhode Island -- which became the first state to enact the principles of religious tolerance. Hutchinson has been inducted into the National Women's Hall of Fame.
Mary Dyer followed in Hutchinson's footsteps in seeking religious freedom. She and her husband emigrated from England and settled in Boston in 1635. They participated in Hutchinson's discussion meetings and followed her to Rhode Island when she was banished from the Massachusetts Bay Colony. On a return trip to England, Dyer converted to the Quaker faith. When she returned to the colonies, she served as a missionary to spread the faith. Unfortunately, both Massachusetts and New Haven had enacted laws banning Quakers. Dyer defied these laws and was arrested several times. In June of 1660, she was hanged; the only woman in the U.S. to die for religious freedom. Today, there is a statue in her memory on the grounds of the State House in Boston and she has been inducted into the National Women's Hall of Fame.
From religious freedom, we move to human rights and the right to vote. Margaret Brent emigrated to the Maryland settlement in 1638. She claimed a land grant, conducted business and appeared in court. Governor Leonard Calvert appointed her executor of his estate on his deathbed and her subsequent actions enable the Maryland settlement to survive. In 1648, when she appeared before the legislature to request two votes -- one for herself as a landowner and one in her role as Lord Baltimore's attorney -- the request was denied. It would be almost 300 years before women would have the right to vote in the U.S. Brent has been inducted into the Maryland Women's Hall of Fame.
In the 1600s, women did not have any rights and were regarded as property. Conditions were even worse for enslaved women. Elizabeth Key, the daughter of a free white man and an enslaved woman, sued for her freedom in 1655. She had been enslaved for a period of 19 years, although one of her owners had promised her freedom from bondage after nine years of service. After a court denied her case, Key petitioned the Virginia General Assembly. In 1656, she was freed.
Learn about more she-roes and celebrate amazing women. These women from very early in our country's history are among the more than 850 women profiled in the book Her Story: A Timeline of the Women Who Changed America. We honor their contributions and are proud to stand on their shoulders.
(answers: 1-D, 2-A, 3-B, 4-C )
Popular in the Community