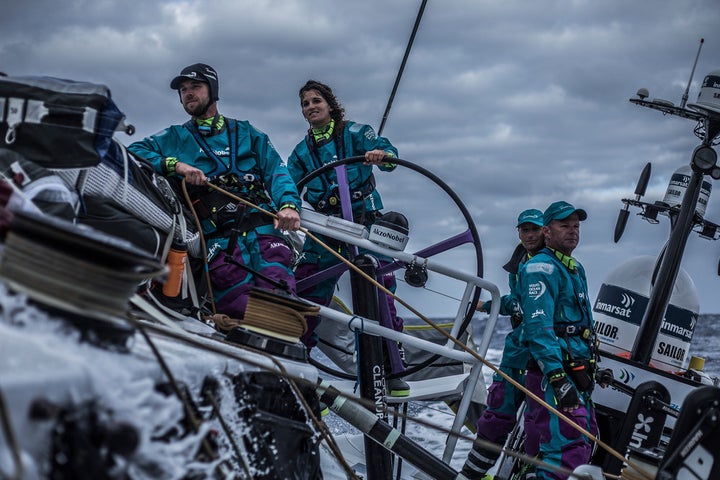 From the march on Washington earlier this year to more women running for public office, thousands are stepping forward. And now the movement extends to the high seas.
For the first time, every boat in the Volvo Ocean Race has at least one female sailor on-board. The 13th edition of the race, first known as the Whitbread Round-the-World Race, began in late October in Alicante, Spain, featuring seven boats for the 45,000 nautical mile contest.
"The Volvo Ocean Race is the ultimate test of a team in sport," says Dee Caffari, who is skippering a team with five women and five men on board across the seven seas.
A sports icon back home in Great Britain, Caffari was the first woman to sail solo, non-stop, around the world in both directions. A feat she accomplished in 2009. For this year's Volvo race, her competition includes Brazilian champion Martine Grael and Holland Olympic silver medalist Annamieke Bes.
"This is giving more opportunity to the very best female sailors in the world to compete on equal terms," says former race CEO Mark Turner. "Sailing is one of the few sports where you actually can have mixed teams, and we want to take advantage of that."
The all-women's Team SCA campaign competed in the 2014-2015 race and won Leg 8 from Lisbon, Portugal to Lorient, France. Yet this is the first time that women sailors have been integrated into teams throughout the Volvo fleet, with each of the seven teams featuring at least one woman on the crew list.
There are still five months of racing ahead, with the Volvo coming to North America, May 9-20, when the boats reach Newport, R.I. That's approximately one month before the finish in The Hague, Netherlands, in late June.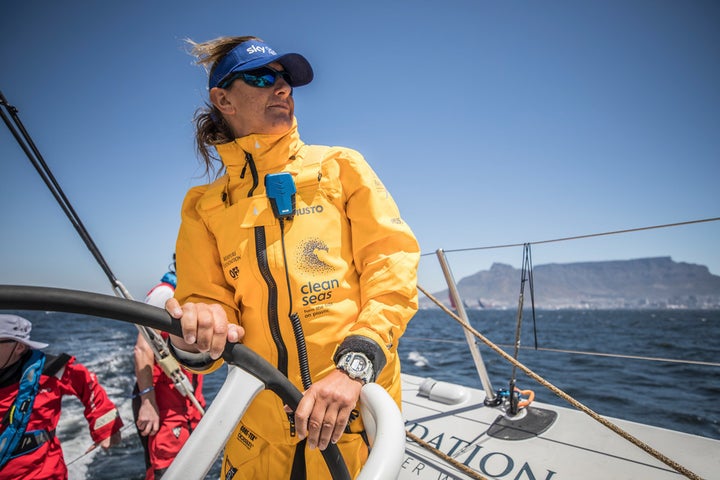 Popular in the Community