Women and unmarried voters played a crucial role in Democratic businessman Terry McAuliffe's surprisingly narrow win in the Virginia governor's race over Republican state attorney general Ken Cuccinelli.
The division along the lines of marital status was especially stark.
Cuccinelli was ahead among married people of both genders, with a 6-point lead among married men and a 9-point lead among married women. But unmarried voters, especially women, preferred McAuliffe by wide margins. He beat Cuccinelli by 25 points among unmarried men and 42 points among unmarried women. Unmarried voters made up about a third of Tuesday's electorate, according to polls.
"Tonight's victory reaffirms the significance of marital status, more than just gender, in determining election outcomes," said Page Gardner, president of the non-profit Women's Voices Women Vote Action Fund. "Candidates who ignore issues that matter most to unmarried women do so at their own peril."
Cuccinelli made a late campaign appeal to women, highlighting his work as attorney general to fight domestic violence and human trafficking. "I'm the only candidate in the race who's actually ever done anything to protect women," he told radio host Laura Ingraham on Friday. He argued his opposition to the Affordable Care Act puts him in line with women voters.
Preliminary exit polls found that about 60 percent of Virginia voters think abortion should be legal in all or most cases.
Before You Go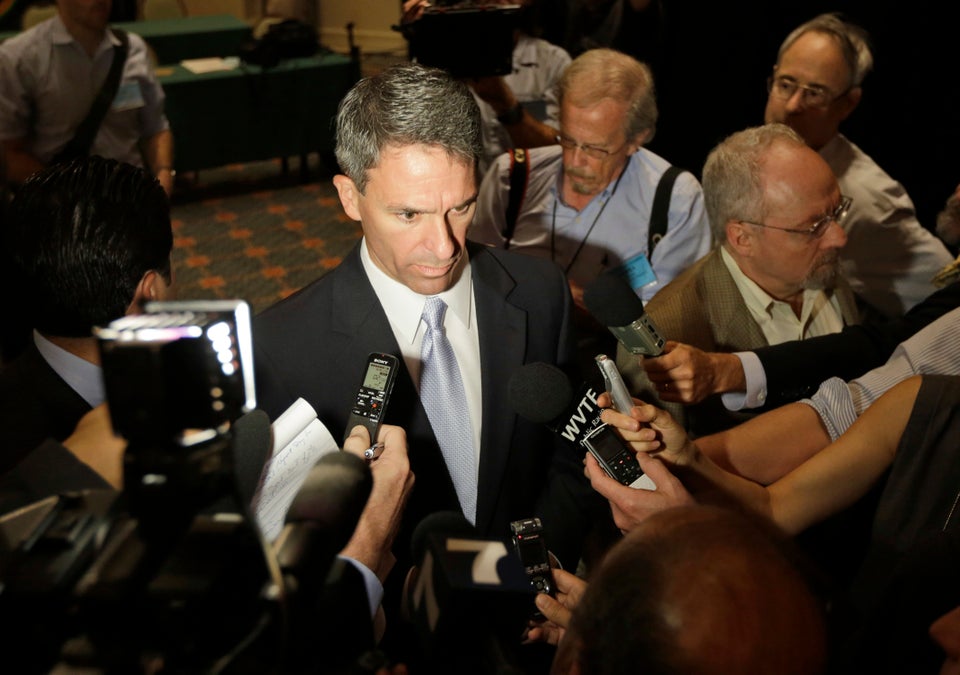 Ken Cuccinelli Through The Years
Popular in the Community