Employers can't pay women less than men for doing the same job ― regardless of what their past salaries were, a federal court ruled on Monday.
A panel of 11 judges with the 9th U.S. Circuit Court of Appeals cited the federal Equal Pay Act in ruling unanimously that an employee's salary from a previous job did not justify paying them less than another employee for the same work.
In his majority opinion, Judge Stephen Reinhardt (who died last month, but wrote the opinion before then) noted that past wages might reflect historical gender discrimination, and that allowing employers to use those past wages to then pay a woman less could perpetuate the gender wage gap.
"The Equal Pay Act stands for a principle as simple as it is just: men and women should receive equal pay for equal work regardless of sex," Reinhardt wrote in the majority opinion.
"The financial exploitation of working women embodied by the gender pay gap continues to be an embarrassing reality of our economy," he continued. "To allow employers to capitalize on the persistence of the wage gap and perpetuate that gap ad infinitum … would be contrary to the text and history of the Equal Pay Act, and would vitiate [void] the very purpose for which the Act stands."
The decision overturned a previous ruling by a smaller panel of 9th Circuit judges last year, which stated that employers could in fact pay women less than men for doing the same job, based on what their previous salaries were.
At the time, equal pay advocates said the ruling allowed the gender wage gap to continue.
"You can't allow prior discriminatory salary setting to justify future ones or you perpetuate the discrimination," Deborah Rhode, a professor of gender equity law at Stanford Law School, told The Associated Press of the prior ruling last year.
The Monday ruling came down one day before Equal Pay Day, which is April 10.
Before You Go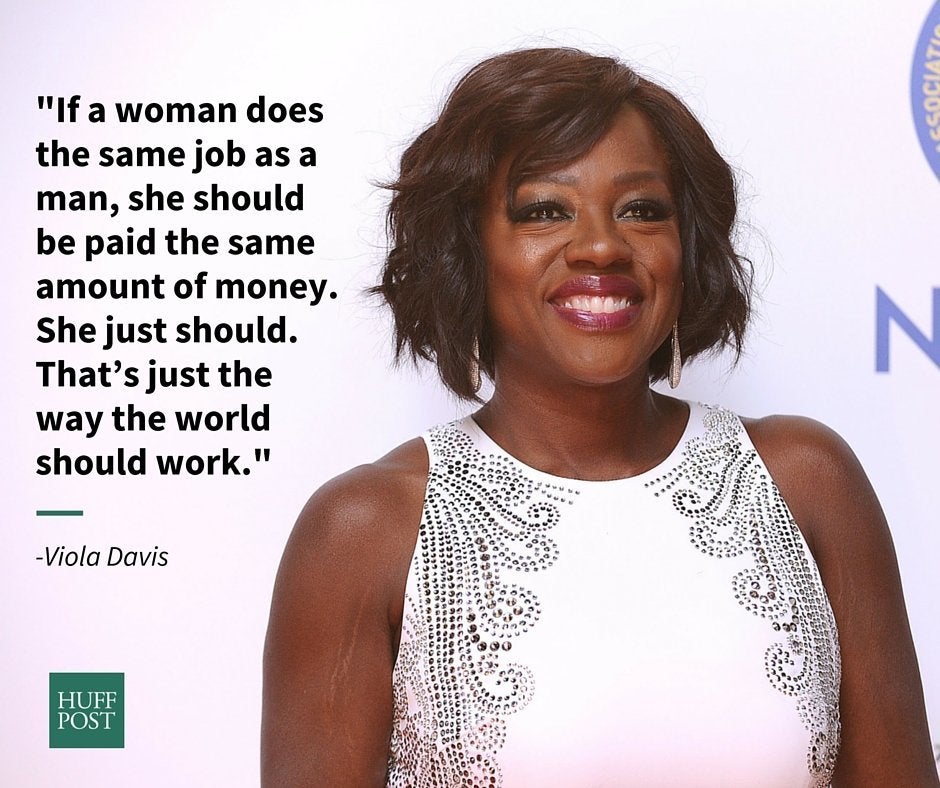 Famous Women Who Know You Deserve Equal Pay
Popular in the Community