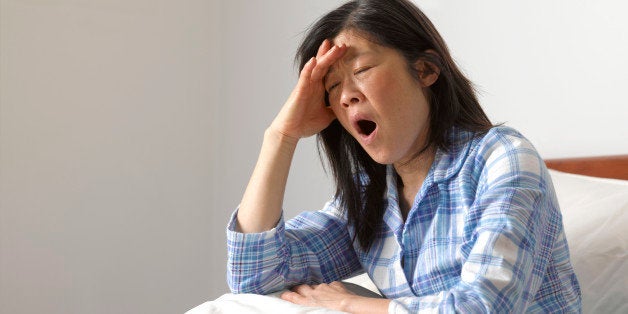 Women take longer to fall asleep. They report feeling more sleepiness. They have an increased risk of insomnia. And they even spend more time in deep sleep, compared to men.
But the understanding of why sex differences in sleep exist -- and how these differences may affect treatment -- lags far behind, according to a new report from the Society for Women's Health Research (SWHR). Much of the medical literature surrounding sleep focuses on sleep apnea, typically considered a man's disease, SWHR's director of scientific programs Monica Mallampalli, Ph.D., MSc, tells The Huffington Post: When it comes to women and sleep, "there's no momentum there."
In hopes of sparking some of that missing momentum, Mallampalli, along with SWHR vice president of scientific affairs Christine Carter, Ph.D., MPH, assembled a roundtable discussion among some of the biggest names in women's sleep research, including Harvard Medical School's Susan Redline, M.D., MPH, and Stanford University's Maurice M. Ohayon, M.D., DSc, Ph.D. Mallampalli and Carter compiled the conclusions in a poster presented at the annual meeting of the Organization for the Study of Sex Differences in Minneapolis, Minn., earlier this month, and submitted a full report to the Journal for Women's Health for future publication.
As anyone who has suffered a sleepless pre-menstrual or menopausal night has likely assumed, hormonal shifts seem to play a big role in some of the major sleep disturbances in women, says Mallampalli. "Women are at higher risk for insomnia right around the onset of menses and also during menopause," she says. Restless legs syndrome is more common in pregnant women than in men or women who have never had children, she says. The precise relationship between hormones and sleep has yet to be discovered, she says, but the topic is "something that's pretty hot right now in the sleep field," especially in animal research.
"The other important thing that came about in our meeting quite often is how the sleep data does not support the number of complaints," says Mallampalli. Women are bringing sleep-related concerns to their doctors, but the most common tests aren't pointing to the problems. This doesn't happen with men, she says, so "maybe we don't have the right tools" to treat women. "It's possible you're not even really diagnosing women because the questions are probably not even relevant," she says about tools and tests developed with men in mind.
Take sleep apnea, for example. Men with the condition are likely to report snoring, snorting or waking gasping for breath. Women, on the other hand, are more likely to report fatigue, depression and un-refreshing sleep, she says.
With further study, perhaps sex-specific tests or technology could be developed, says Carter. "Even just questionnaires and clinical tools that providers could use, it's just not out there," she says. "Providers are not asking anything that is remotely systematic that researchers can use to further understand sex differences. There's [little] provider recognition of these differences, so the word really still needs to get out."
Related
Before You Go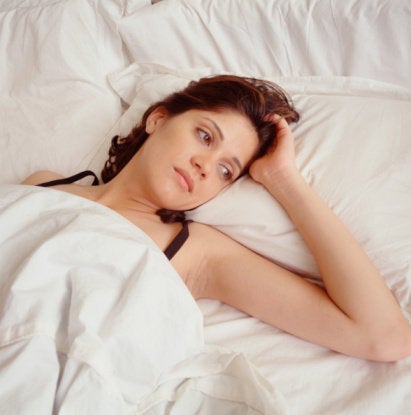 9 Surprising Reasons You Can't Fall Asleep