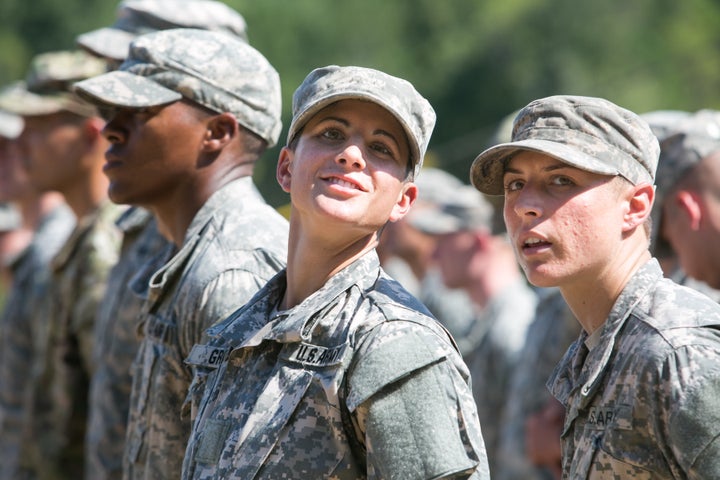 WASHINGTON -- The Senate voted Tuesday to require women to register for the draft, an action with little practical impact anytime soon -- the U.S. has relied on an all-volunteer military force for decades -- but one that reflects a growing consensus that women are just as capable of serving and leading in the military as men.
The provision was tucked into the 2017 National Defense Authorization Act, which passed 85-13. It's weird that the issue is being debated since the draft, also known as Selective Service, hasn't been in use since 1973. What's also surprising is that lawmakers who rarely agree with each other on anything are all for requiring women between the ages of 18 and 25 to sign up to serve their country.
"I support it," Sen. Lindsey Graham (R-S.C.), who served in the Air Force for years, told HuffPost last month. "I don't think you want to take half your population off the sidelines in case of a national emergency."
An unabashed war hawk, Graham said the goal should be to rewrite the draft so it supplements the nation's all-volunteer force.
"I think women have demonstrated their ability to serve the country, exceedingly with high standards and in incredibly good fashion," he said. "Nobody is going to be put in a situation by the military that they are unequipped to handle, men or women."
Sen. Claire McCaskill (D-Mo.) said "it's just a matter of time" until women are treated equally in the military, and said she doesn't know why the topic should be controversial.
"We all are going to be vigilant about making sure the standards never slip. There should not be one standard of what you have to be capable of to do certain jobs in the military, one for men and one for women," she said. "But as long as we're vigilant about that, women are just going to make us better."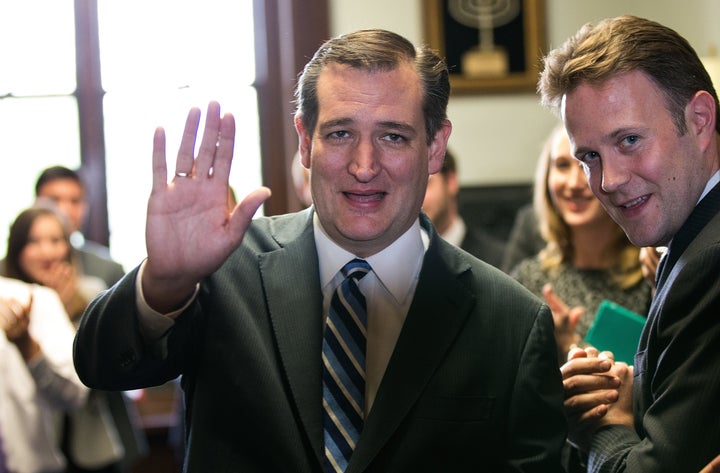 Not everyone supports the change. When the provision was added to the NDAA during last month's Senate Armed Services Committee, three Republicans voted against it: Sens. Ted Cruz (Texas), Mike Lee (Utah) and Deb Fischer (Neb.). Lee called it "misguided and ill-advised," saying it warranted further debate. Cruz said he couldn't bear the idea of people's daughters being deployed.
"I cannot in good conscience vote to draft our daughters into the military, sending them off to war and forcing them into combat," Cruz said in a statement. "Therefore, I did not support the NDAA in committee. I will continue my efforts to speak out against the effort to force America's daughters into combat."
The reason this debate is even happening is because of a bungled move by House Republican Rep. Duncan Hunter (Calif.), who was trying to prove that nobody would actually support expanding the draft to women if given the chance.
When the House Armed Services Committee debated its version of the NDAA bill in April, Hunter offered an amendment to include women in the draft as a dare to Democrats to vote for it. He didn't support it, but he was trying to make the point that while such a change might sound like a progressive push for gender equality, it forces people to face the fact that women might have to "rip the enemy's throats and kill them for our nation."
"My daughters talk about serving, as well as my son," Hunter said, "but I don't want to see my daughters put in a place where they have to get drafted."
He miscalculated. The amendment passed 32 to 30, with five Republicans joining Democrats to endorse it. House GOP leaders weren't prepared for that, and in a last-ditch effort to prevent their members from going on record as potentially opposed to including women in the draft, they used procedural maneuvers set up during a late-night Rules Committee hearing to ensure the provision wasn't in the NDAA when it finally hit the floor.
"They were doing some weird House mumbo jumbo, where they tried to take it out in the dark of night without votes," as McCaskill put it.
Now that the Senate has approved expanding the draft, the House has to deal with it again. The two chambers have to reconcile their NDAA bills in a conference committee before a final bill goes to President Barack Obama for his signature (or veto).
Before You Go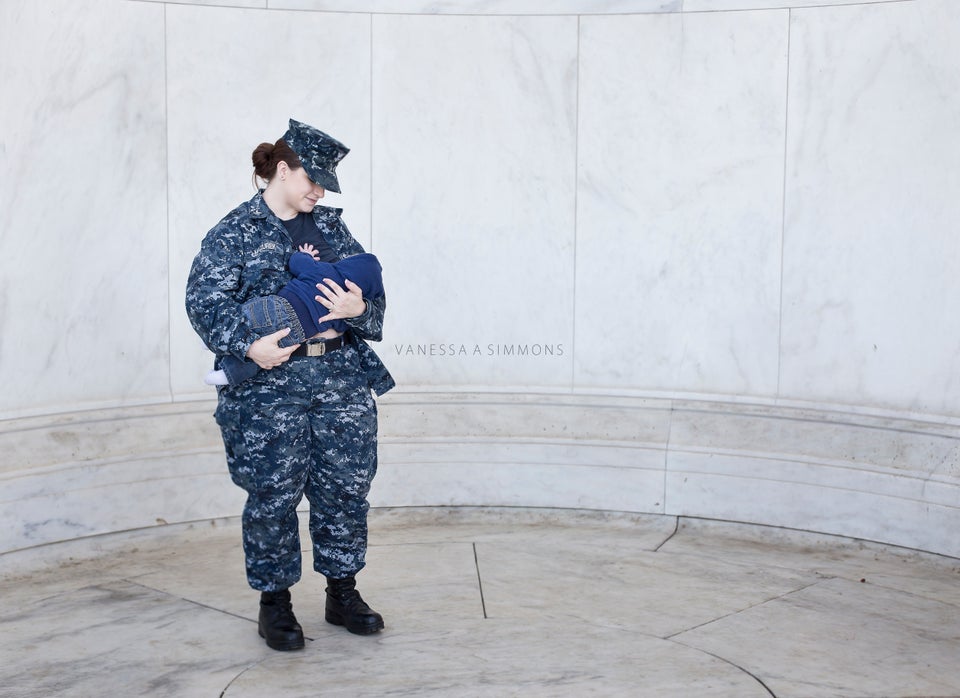 Military Moms Breastfeeding In Uniform
Popular in the Community