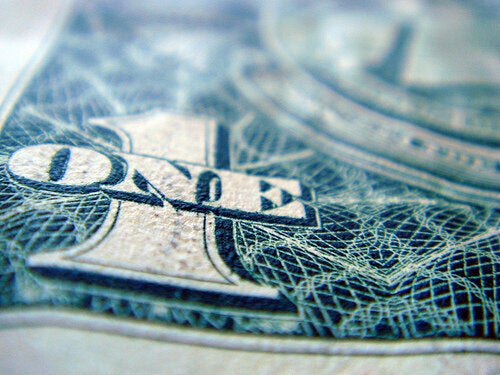 My maternal grandmother was unusual for her time. A farmer's wife, mother and teacher most of her life, she was a wage earner during a time when most women didn't work. But despite her status, she lacked some of the financial freedoms and opportunities many of us take for granted today. In light of Women's History Month, I took a look back to reflect on the progress women have made on the financial front. We've come a long way since my grandmother's time -- and that is something to celebrate.
What can you do to take advantage of this progress? Consider the following...
We are earning more than ever before. Manage your money well. Through much of history, women were dependent on others for their financial well-being. Now, we have more opportunities to earn money -- which is powerful because it gives us economic control and choice. My grandmother was born in 1906, and during that decade, only 19 percent of American women were in the workforce. That number has grown to 75 percent(1), and despite continued pay inequity, we are earning more than ever before. But many women still lack confidence regarding money management. Whether this is due to unique factors women face like lower salaries, time spend out of the workforce to raise children, or broader societal factors, you can take control of your financial destiny. Consider taking a class on investing. Meet with a professional financial advisor. Put your plans in writing. These simple steps can help you make wise financial decisions and feel more confident in the long-run.
We have access to credit. Borrow wisely. When my grandmother was born, women could seldom obtain credit without a male co-signer. It wasn't until 1974 when the Equal Credit Opportunity Act made it illegal for lenders to discriminate based on gender, marital status, race, religion, age or national origin. Credit enables us to borrow money to fund important purchases such as a home, car or small business, and the independence and flexibility to pursue our dreams and goals. But with this power comes responsibility. Understanding interest rates and manageable levels of debt are critical parts of a financial plan. Remember that credit is a privilege for both men and women -- protect your credit rating and borrow wisely.
We have buying power. Take advantage of it. In my grandmother's time, women often made household financial decisions but did not always participate in more significant purchases or investment decisions. Today, more than one-in-five home owners is a single woman. Single women buy two times more homes than single men, and over the last twenty years have comprised more than one-third of real estate ownership. And women purchase more than 50 percent of all new vehicles and influence a staggering 80 percent of all family or luxury travel. The bottom line? We have considerable economic clout, and we should feel comfortable taking advantage of it. Negotiation doesn't always come easily to women but with confidence, experience and the knowledge that we have collective and individual control, we can step up to the plate to influence the providers of products and services that we purchase regularly.
In the last century, women have made staggering progress in education and in the workplace. We now have the ability to earn, control and borrow money -- and to wield significant purchasing power. It's important to remember that this progress happened because our mothers and grandmothers, and even those before them, pushed for change. Now it's up to us to use our economic power wisely and responsibly.
1 Source: U.S. Bureau of Labor Statistics
Brokerage, investment and financial advisory services are made available through Ameriprise Financial Services, Inc. Member FINRA and SIPC. Some products and services may not be available in all jurisdictions or to all clients. © 2012 Ameriprise Financial, Inc. All rights reserved.