The "State of the American Workplace" report showed that 30 percent of American workers felt engaged in or committed to their jobs during the period studied, 2010 to 2012. Relatively speaking, that number is actually high -- the highest recorded since Gallup started measuring the work force's engagement levels in 2000. (Thirty percentage of Americans were into their work in 2001, 2002, 2006 and 2007, too.) It also means that 70 percent are either not engaged (52 percent) or actively disengaged (18 percent), which isn't such great news.
Fondas, who has written a book advocating for flexible work schedules, argues that the reason women are more engaged has to do with the fact that women use flextime more than men. Flextime improves well-being, she writes, which makes employees more effective at their jobs and also makes them feel more connected to their employers. "The gender gap in employee engagement has little to do with biology or sex roles. It's more a lesson in organizational dynamics that applies to both female and male workers. When employers offer working conditions that contribute to a person's well-being as a human, a mutually beneficial cycle results," she argues.
Is Fondas calling for more flextime for men? For more men to take the flextime available to them? She doesn't specify. We know there are deterrents to men asking for and using flexible schedules. According to a recent New York Times article, "Men who seek work flexibility may be penalized more severely than women, because they're viewed as more feminine." And in a 2004 survey conducted by Catalyst, an organization that works to create opportunities for women in business, most male and female respondents said they thought flex work would hinder their career advancement. Thanks to a late-2012 PEW poll, we also know that fathers are still more concerned than mothers with having a high-paying job. Thus flextime may seem too financially unattractive for some men to stomach. But we also know that in 2004, a year of lower workplace engagement, according to Gallup, men were actually more likely than women to have the option of a flexible schedule, the Bureau of Labor Statistics found, and the Families and Work Institute reported that while more women than men opted for flextime in 2004, a majority of men used flextime when they had it.
A close look at the new Gallup report reveals that flextime actually isn't the answer. Fondas is right that access to flexible schedules is related to employee well-being, but, according to the report, "workplace engagement levels eclipse the effect of policies such as hours expectations, flextime, and vacation time when it comes to employees' wellbeing." Essentially, engagement is a cause of well-being, not its result.
So why are women more engaged at work? That 2012 PEW data on the work-family juggle suggests an alternate explanation.
Whereas men's preference for full-time work hasn't changed much since the 2008 recession hit -- PEW found that 75 percent of fathers said working full-time would be ideal in 2012, up only three percentage points from the 72 percent who said the same in 2007 -- more women are motivated to work full time now than in years. The percentage of mothers who said they want full-time work -- not defined as allowing flexible schedules or not -- increased from 20 percent in 2007 to 32 percent in 2012. However, how interested women were in full-time work had a lot to do with their economic and marital status. Forty-seven percent of women struggling to survive financially said working full time would be ideal, which makes sense in light of the ways flextime has been shown to disadvantage employees in lower-paying jobs. Only 31 percent of women who said they "live comfortably" wanted to work full time. Forty-nine percent of unmarried mothers said they would ideally like to work full time, up from 26 percent of that population who said the same in 2007. Twenty-three percent of married mothers said working full-time is their ideal, virtually the same percent who said so in 2007.
The fact that more women are working full-time doesn't necessarily mean they are engaged in that work -- think of all of those actively unengaged workers of both genders that Gallup reported. But the uptick in single mothers working full-time suggests an intense commitment to being stable earners for their families. It stands to reason that some of those women highly engaged in their work are intensely committed not because their employers offer well-being-enhancing schedules but because they cannot afford to lose their jobs.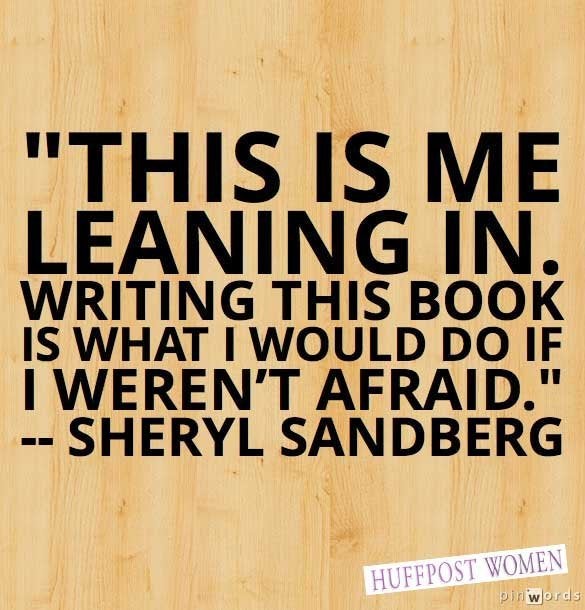 11 Quotes From Sheryl Sandberg's "Lean In"