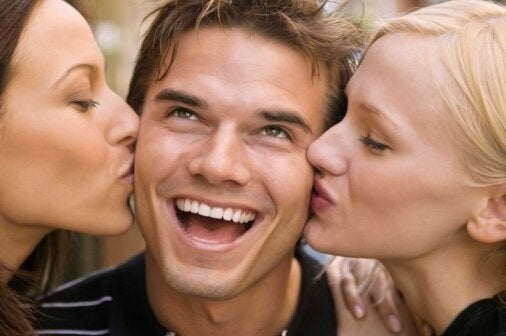 The latest claims that male iPhone users are luckier in love, too.
Phone retailer iPhones4u (albeit not the most impartial or well-known of research bodies) surveyed 1,500 women and found that 54 percent of them said they would be more likely to date a man if he has an iPhone. There's been some controversy surrounding the iPhone4u survey, which you can learn more about here.
Thirty-seven percent of respondents said "owning an iPhone makes a man seem more reliable, to which nearly all went on to say that a second date would be likely," TechCrunch writes.
"If he has an iPhone then he's obviously intelligent and well-off," one respondent said.
Lucy, a 23-year-old school teacher, noted "There's just something about a man who's good with computers that makes him more trustworthy." She added, "If he's got the cash for an iPhone then he must be very good at his job, too."