This year of activation around women's rights was reflected not only in our national politics and media, but in our social media feeds. Facebook's 2017 Year in Review, which looks at the topics generating the most interest on the social media platform, found that the most talked-about moment of 2017 was International Women's Day.
This year, International Women's Day ― which people around the world celebrate each March 8 ― was marked by notable activism in the United States, with the "Day Without A Woman" strike rallying thousands in cities from New York to Alaska in the name of social justice.
What's more, Facebook's Year in Review found the most "attended" event on its platform this year ― among events that people actually attended in person ― was the Women's March in Washington, D.C., with more than 500,000 people marking themselves as "interested" or "attending" the event on Facebook.
To measure the most discussed topics, Facebook looked at the number of times that keywords were used in its users' posts or status updates, data communications research manager Sheida Neman told HuffPost.
It's worth noting that unlike previous Year in Review rankings, this year's rankings didn't consider the cumulative discussion of topics over the whole year, but rather those most talked about on a single day. To select its top "moments," the site first looked at data from Jan. 1 to Nov. 1, 2017, to determine the moments with the highest volume of keywords on any single day, and then among those, selected the ones that saw high increases from last year to this year.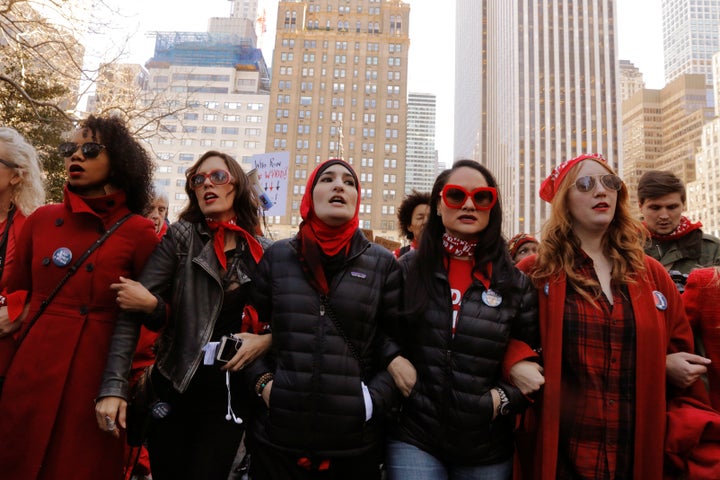 Facebook's new measurement system would explain why Donald Trump wasn't one of the top three most talked-about "moments" in 2017. Even though you may think Trump dominated the conversation on social media throughout the year, reactions to the president were not concentrated on one day in particular.
This also means that even though "Mother's Day" or "Valentine's Day" might be topics heavily talked about on a single day, they didn't make Facebook's top rankings of the most discussed moments because they weren't talked about much more this year compared to last year.
In contrast, International Women's Day, an annual event, was talked about dramatically more this year than last. The volume of conversation around the celebration doubled from 2016 to 2017, according to Facebook's stats. Over 165 million people worldwide discussed the topic on Facebook, and more than 200 countries celebrated the day ― from Dia Internacional da Mulher in Brazil to Journée Internationale des Femmes in France.
But why wasn't the Women's March ― which brought out millions of people around the world ― among the top three most talked-about moments of the year? It may be because the main events were focused in the United States, Naomi Gleit, Facebook's vice president of social good, told HuffPost. International Women's Day was a more global event.
Still, the other two most talked-about moments of 2017 ― the Super Bowl and the Las Vegas mass shooting ― would seem to be disproportionately U.S.-centric events too. So some mystery remains.
To see more from Facebook's Year in Review, read the company's release here.
Related
Before You Go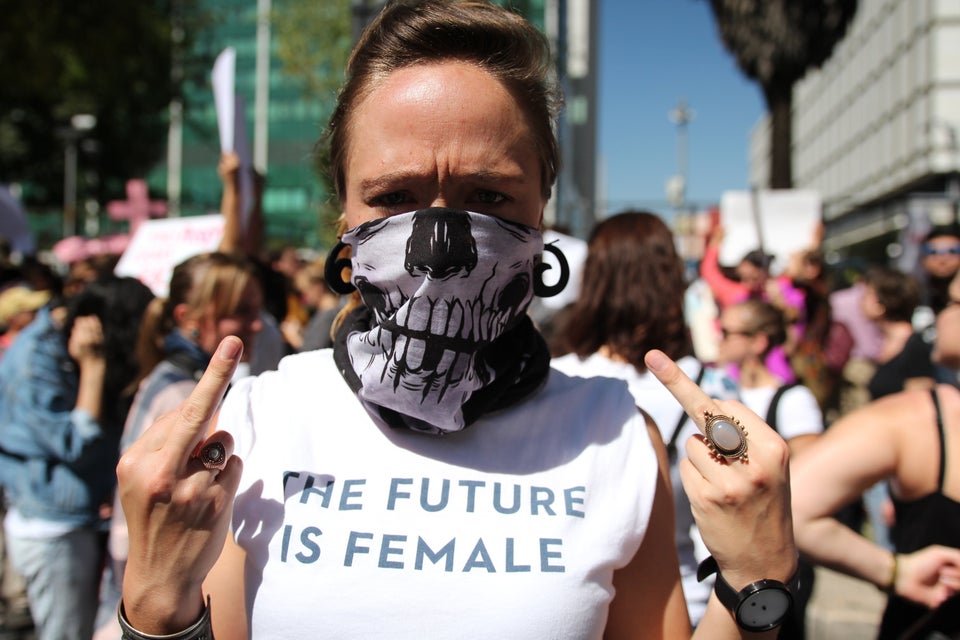 38 Stunning Photos From Women's Marches Around The World
Popular in the Community