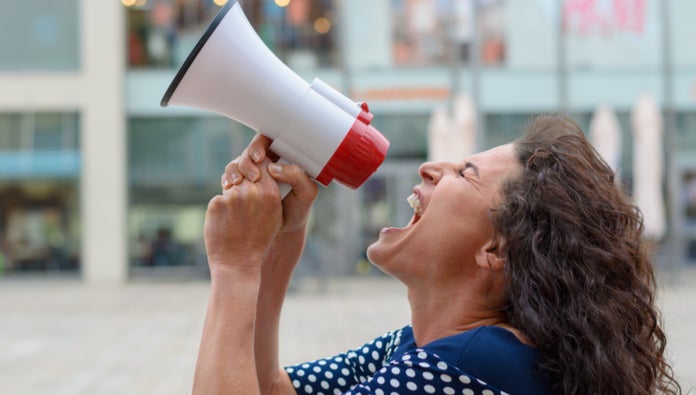 "How can people be so heartless? How can people be so cruel? Easy to be hard. Easy to say no."
Why indeed would our political leaders be so heartless as to make dramatic cuts to the Medicaid program, which now covers 70 million Americans or 1 in 5, including children, seniors and those with special health care needs? How is it not cruel to allow states to obtain waivers that effectively take away essential benefits from people with preexisting conditions? And why is it easy for some lawmakers to say no to millions of moderate income people who now rely on tax credits to afford their health insurance?
But for the more than 160 million Americans who happen to be female, there is also the question of why Congress would even consider legislation that is so harmful to women's health. Although the sponsors of the Graham-Cassidy proposal say their bill will "ensure access to adequate coverage" for Americans, the reality is women will be disproportionately hurt due to major rollbacks in care across the board. Here is what women can expect:
An end to the nationwide protection for maternity coverage. Before the ACA, health plans charged higher premiums or refused to pay the costs for maternity care. This could happen again if states are allowed to waive protections for preexisting conditions, which can include pregnancy. As a result, 13 million women could lose maternity coverage altogether and many others would have to pay thousands of dollars above standard rates to obtain pregnancy coverage. In fact, the Center for American Progress estimates insurers could charge about $17,320 more in premiums for pregnancy.
Losing no-cost coverage for preventive care and birth control. Under the ACA, all health plans now cover 26 women's preventive health services with no copay or deductible, including mammograms, Pap smears and contraceptive methods. This change not only improved health outcomes, it saved women $1.4 billion in 2013 alone in costs for birth control. Reversing course therefore could mean billions in new out-of-pocket expenses for women as well as more unplanned pregnancies, which already cost the health system $21 billion annually.
No insurance coverage for abortion through the individual market. Starting in 2018, the Graham-Cassidy bill would prevent women who get tax credits to buy insurance on the individual market from buying plans that include abortion coverage. It would also bar small businesses that receive tax credits to offer insurance from including abortion coverage in employees' plans.
New mothers could lose Medicaid coverage. Reduced Medicaid funding could cause states to roll back eligibility for parents to the very low levels. As a consequence, low-income women could lose Medicaid coverage 60 days after giving birth.
Stopping low-income women from getting preventive care at Planned Parenthood clinics. Because Planned Parenthood faces a one-year Medicaid funding freeze for its community health services, women in rural and medically underserved areas will have to find other options for getting preventive care, including birth control, cancer screenings, and STD testing and treatment. It is also expected that many Planned Parenthood clinics will close across the country, putting health care out of reach for millions of low-income families.
Possibly higher insurance rates for life. If maternity care is no longer considered an essential health benefit, women who deliver via C-section or were pregnant in the past might face higher insurance rates for life. Before the ACA went into effect, women were charged premiums at least 30 percent higher and paid about $1 billion more each year than men for identical health coverage. Moreover, almost 40 million women faced lifetime caps on their insurance coverage.
The good news is virtually every leading organization representing patients, doctors, hospitals and insurers has denounced the bill and the majority of Americans are in agreement. According to a new poll by Public Policy Polling, only 24 percent of the public supports passage of the legislation. Instead, 53 percent believe fewer people will be insured and 52 percent say the bill will raise health costs for most people.
Yet, even as opposition grows and the bill seems to be on life support, the stakes are too high for women not to speak out – and loudly. Contact your Senators NOW and tell them to vote no on Graham-Cassidy.
Phyllis Greenberger is the Senior Vice President for Science and Health Policy for HealthyWomen and is a leading women's health expert and advocate.
Calling all HuffPost superfans!
Sign up for membership to become a founding member and help shape HuffPost's next chapter
This post was published on the now-closed HuffPost Contributor platform. Contributors control their own work and posted freely to our site. If you need to flag this entry as abusive,
send us an email
.