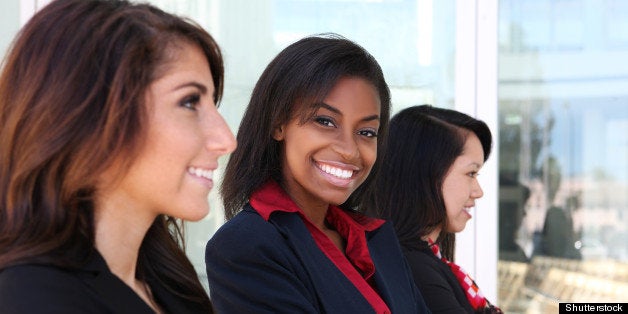 Women, by many accounts, have all the makings to be on top. More than 70 percent of high school valedictorians in 2012 were women. For decades, more female students than male students have graduated from college. Afterwards, more of them than their male counterparts—some 53 versus 47 percent—claim entry-level management jobs, according to a report by McKinsey Research.
But somewhere along the line, the numbers drop for women: to 37 percent for mid-managers, and even lower, to 26 percent, for vice presidents and up. Women head slightly more than 4 percent of Fortune 500 companies. Ten years ago, women held 14 percent of these companies' board seats; today, it's 17 percent. A slow burn if ever there was one, that's for sure. While there's no longer a question of whether a woman can succeed in "a man's world"—of course she can, and does—these numbers indicate that either the glass ceiling is thicker and lower than we imagined, or that younger women on the way up are finding a way out. Or, quite possibly, both.
REAL LIFE. REAL NEWS. REAL VOICES.
Help us tell more of the stories that matter from voices that too often remain unheard.