"Let's just say it's one of the sins inherited from mainstream art," curator Randall Morris said in an interview with The Huffington Post. He's referring to the grave underrepresentation of women artists in non-mainstream art. "They're just left out in general."
Morris is one of the founders of Cavin-Morris, a New York-based gallery specializing in self-taught artists. "I don't use the word outsider art, I think it's a racist, exclusionary word," he clarified. "I use mainstream and non-mainstream."
In an upcoming exhibition titled "Spirited Women: Drawing Down Fire," Morris hopes to bring overlooked women artists working outside art world norms into the light. "What all these artists have in common is that they're women, and as such, they're often left out of important conversations surrounding non-mainstream art," he said.
The artists on view don't think of themselves as artists in the conventional sense. They're not necessarily aiming to build a career, exhibit their work, comment on the contemporary art world or leave a legacy. Mostly, they make art because they need to to survive.
In one way or another, the "Spirited Women" use their work to explore non-material realms. One artist is a shaman, another works in an early morning trance. One works with hallucinogenic drugs while another receives inspiration in the form of messages from God. Elements of nature, spiritual ecstasy, personal healing and the unbridled imagination link the exhibiting artists, though each works in an artistic language all her own.
"This art has changed contemporary art, though contemporary art has not changed this art," Morris explained. "That's not it's nature."
Behold, the spirited women who communicate the unspeakable.

1. Amalia Astorga (b. 1940s, Northern Mexico)
Amalia is a Seri Indian shamaness, one of only a couple hundred remaining in Northern Mexico. In 1998, she was honored as a "Keeper of the Desert Treasure" by the Arizona-Sonora Desert Museum for passing on her herbalist knowledge, songs and stories to the younger Seri generation. Her culture is known for creating iron wood, stone carvings and basketwork. Amalia was the first to draw.
"She is basically the spiritual voice of these people," Morris explained, "and she wanted to share what it is they do. It's a narrative about these symbols and what they mean to her culture. She is the first person to try to put that down on paper."
Amalia's delicate drawings render the animal kingdom in electric colors, revealing women's bodies, folded and exaggerated, wearing face paint. In style, her works are reminiscent of Lebanese artist Huguette Caland and New York-based illustrator Barbara Nessim. Yet Amalia remains removed from cultural influences, focusing on sharing her stories more than "becoming an artist" in a traditional sense. "It's a mode of communication. A mode of preservation."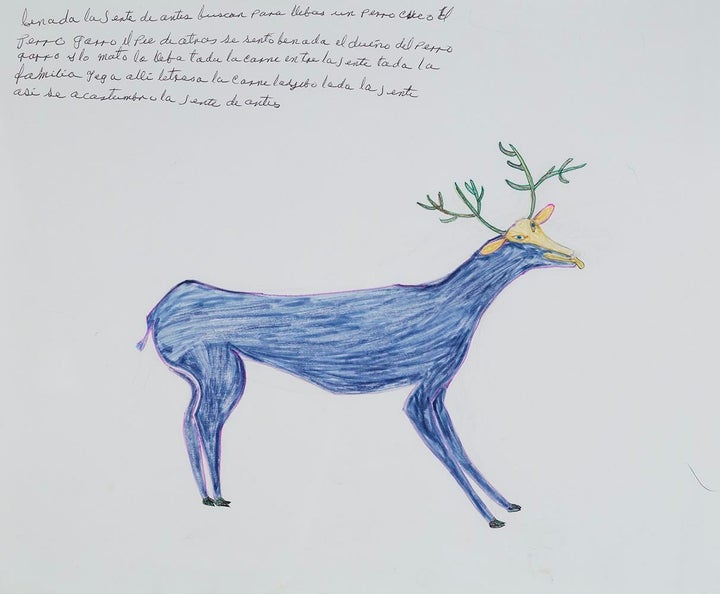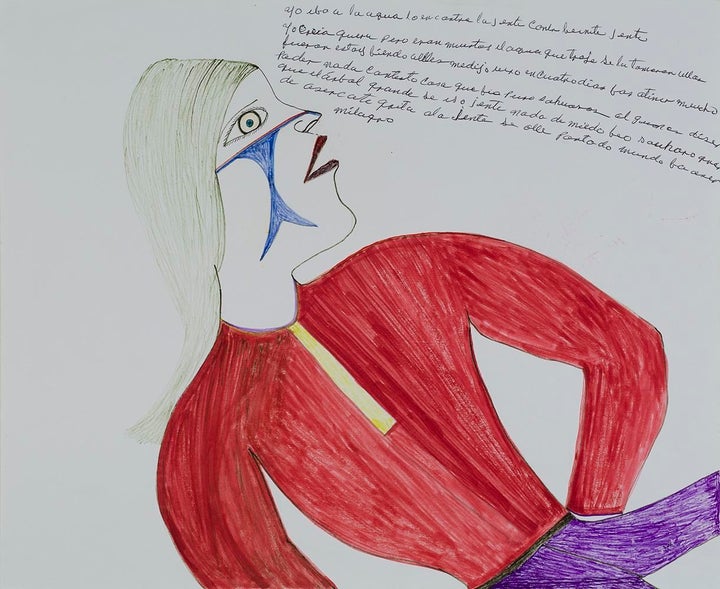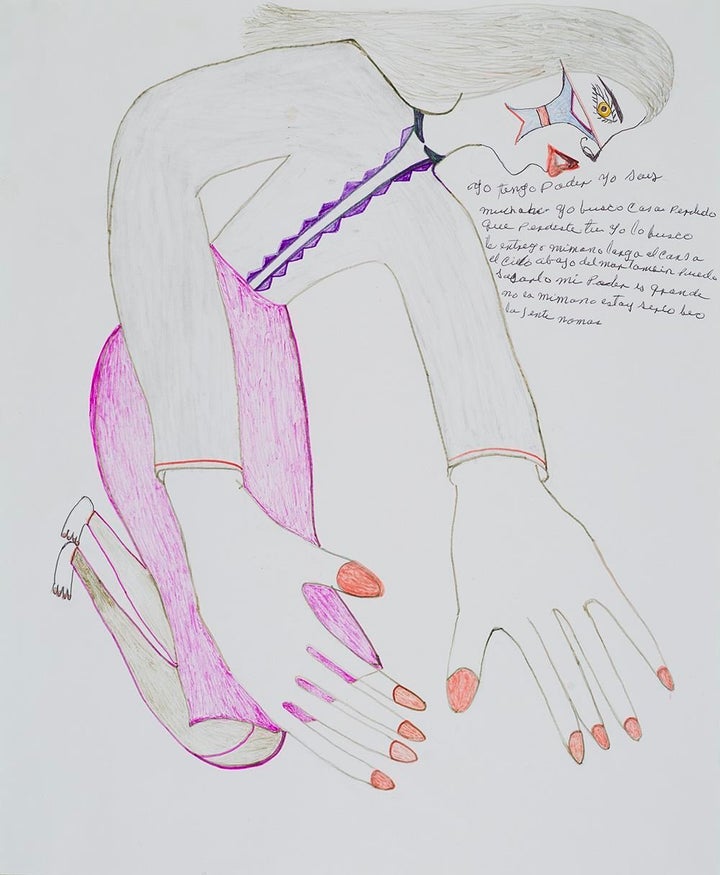 2. Bessie Harvey (1929-1994, Dallas, Georgia)
"I think of art as being like a puzzle," Harvey said in a 1994 interview conducted by Jenifer P. Borum. "There are so many pieces to be placed and if they're placed in the right way, one day we will see the results of what art is really about, and we will know that we haven't been let down by being small creators labeled as artists."
Harvey was born in the heat of the Great Depression, the seventh of 13 children. Her childhood was one of severe trauma and poverty. "The story of my life would make 'Roots' and 'The Color Purple' look like a fairy tale," she once said. "There was nothing. In the morning, you'd just get up, go looking for whatever you could find, and if you had one meal that day, then you'd made progress." She dropped out of school after fourth grade to work as a domestic servant; she was married by 14.
Throughout her life, Harvey maintained an intense and intimate relationship with both nature and spirituality. She began folding found objects, often culled from nature, into an artistic practice, adorning tree branches with paint and beads to unleash the spiritual power within them. Harvey's assemblages and spirit dolls communicate her visionary experiences to the outside world, providing means of escape from the hardships of everyday life.
"To me they were my dolls, they were my freedom from this world, that I could go into them, and I could talk to God, and that the spirit would release me from all of the hurt, and I could hear him speak and talk to me," she said. "I could see in the eyes of the dolls I could love, sometimes confusion, but I knew that they were there for the purpose of me sharing what I felt with them. And I began to even see them in the walls, in the paneling, and they were all reaching out to me in love, and I began to make more and more and more."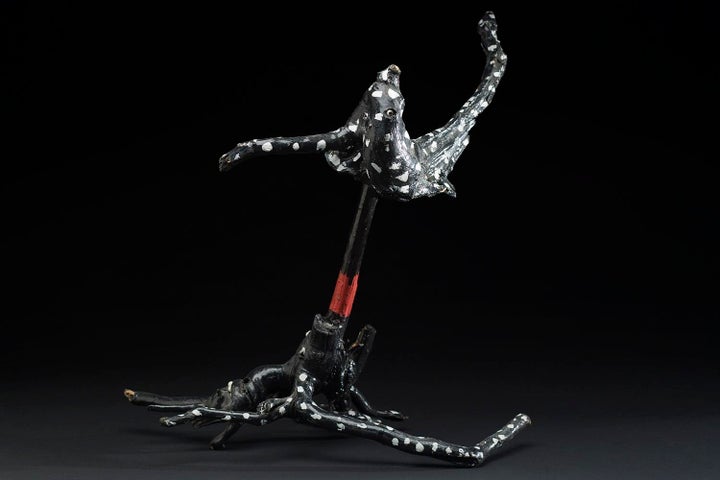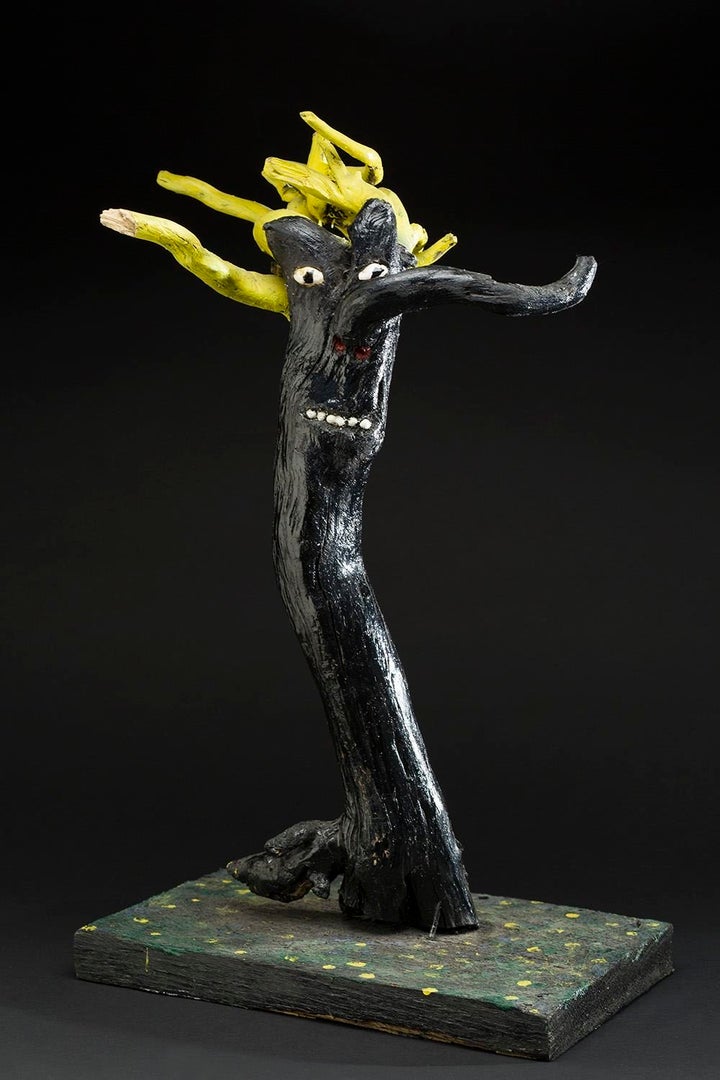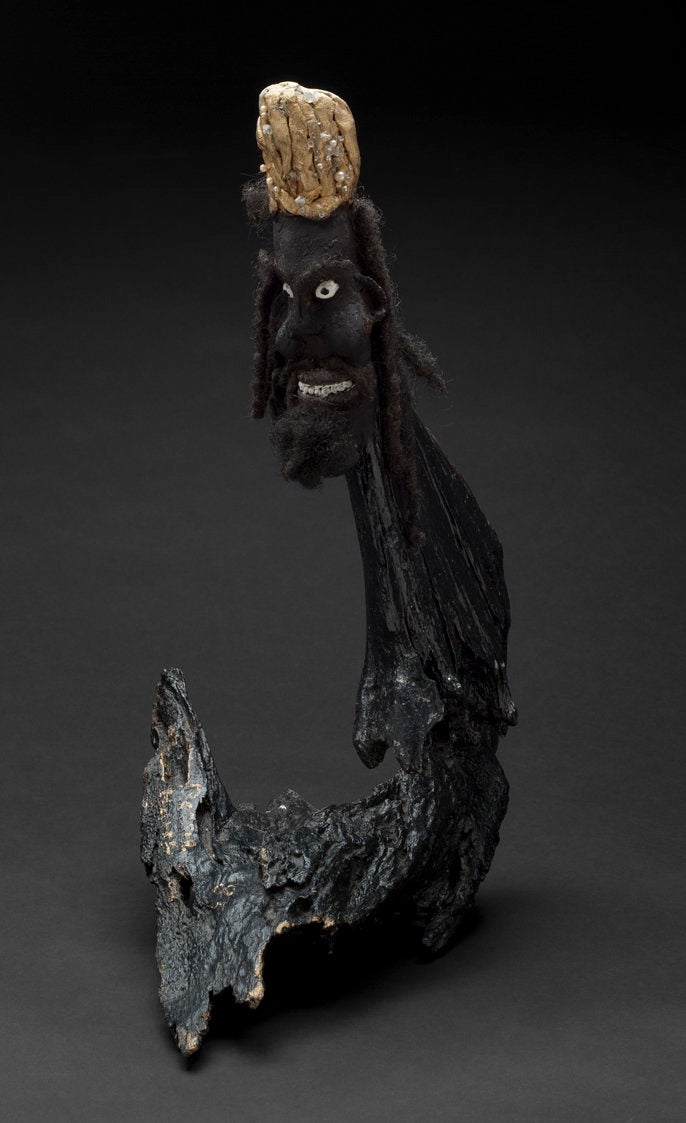 3. Christine Sefolosha (b. 1955, Montreux, Switzerland)
Sefolosha, born in Switzerland, spent much of her young adulthood in South Africa, serving as an assistant for her first husband, a South African veterinarian. During her time there, she fell in love with and married an African musician with whom she returned to Switzerland. That's when she started experiencing visions of her time in Africa.
Sefolosha's work renders these hallucinatory visions, somewhere between dreaming and waking life, into untamed tapestries of blues, purples and greens. Reminiscent of Odilon Redon's symbolist works and Maurice Sendak's Where the Wild Things Are, her woodland visions sprout eyes and ears and mouths and claws right before your eyes.
Though Sefolosha incorporates aspects of African imagery into her work, she never borrowed or coopted them as her own. "Whatever influences were around her she was able to incorporate dreams and reality," Morris specified. "The other cultures may have provided the language and inspiration but they made their own poetry and narrative from the languages given to them. They completely made it their own."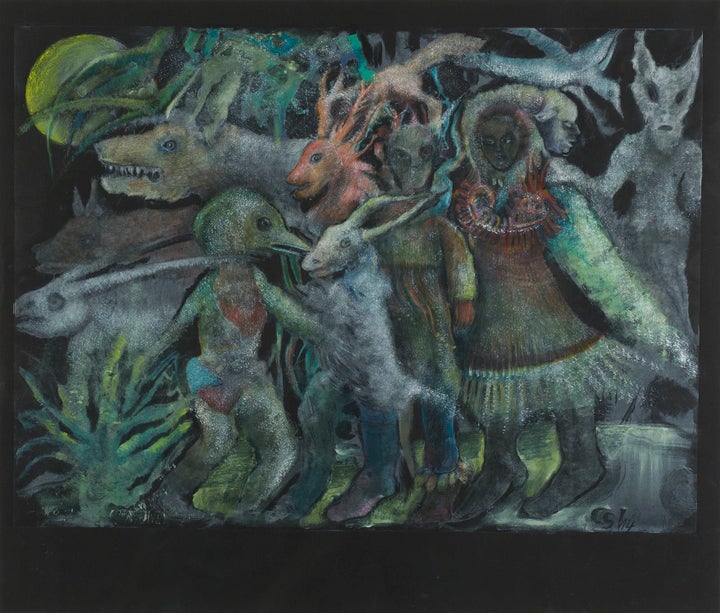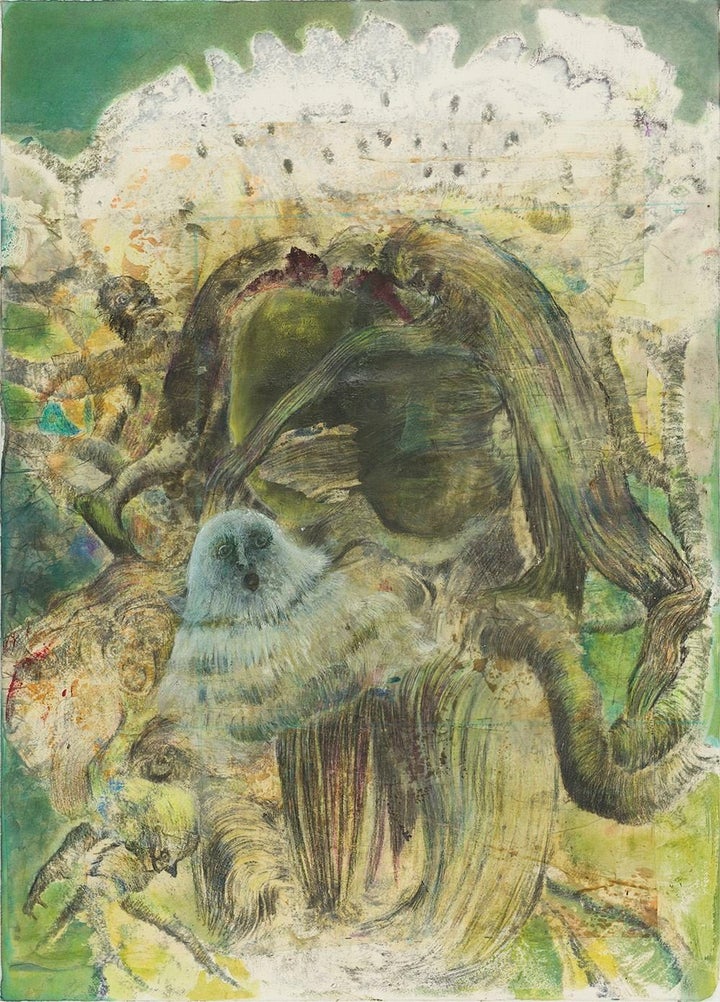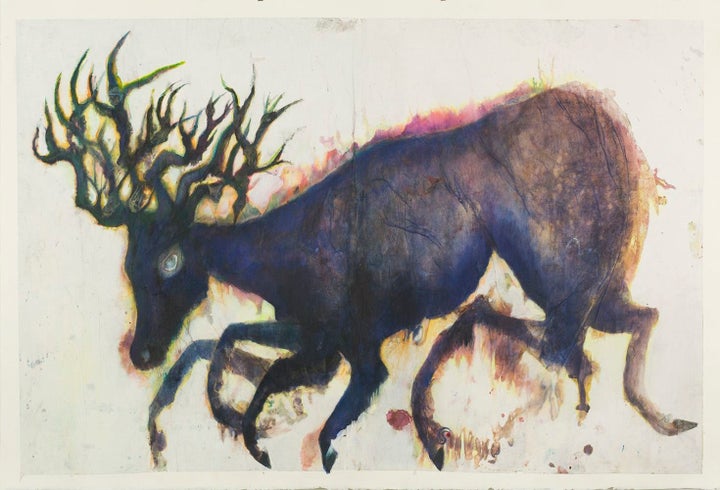 4. Anna Zemankova (1908-1986, Olomouc, Czechoslovakia)
Zemankova, born in present-day Czech Republic, enjoyed drawing from a young age, though her father, a hairdresser, encouraged her to pursue a more reasonable life path. She ended up working as a dental assistant and marrying a military officer. She had three children, one of whom passed away as a child.
In the 1950s, Zemankova was diagnosed with diabetes, eventually leading to the amputation of both of her legs. An extreme struggle with depression followed, and art served as an escape. Zemankova began creating artworks between 4 a.m. and 7 a.m., when the world around her was dark and quiet. In a trance-like state, she'd render menacing plant forms unlike anything to be encountered in nature.
"A lot of people think Zemankova is drawing flowers," Morris said. "But she's not. She's rebuilding and rethinking nature. She's modifying nature with the work."
Zemankova rendered herbariums of the imagination, alien vegetation with undeniable and inexplicable healing powers. "These were drawings made as medicine and a personal mode of fighting depression," said Morris. "She would go into these trances at dawn and make these drawings, there is no explanation for them."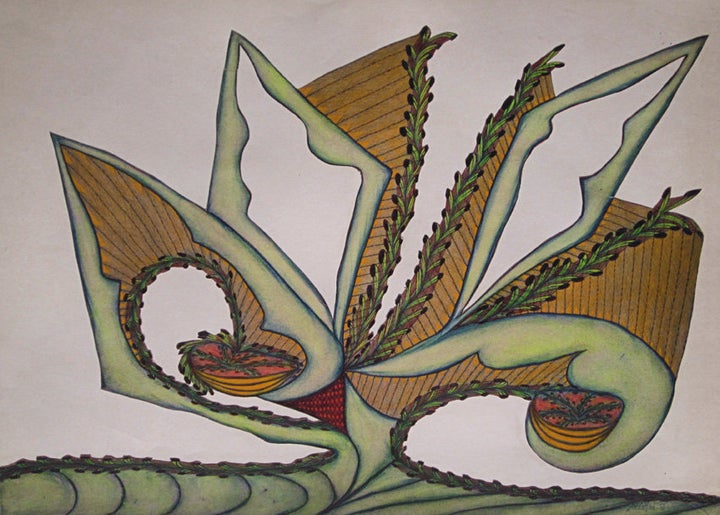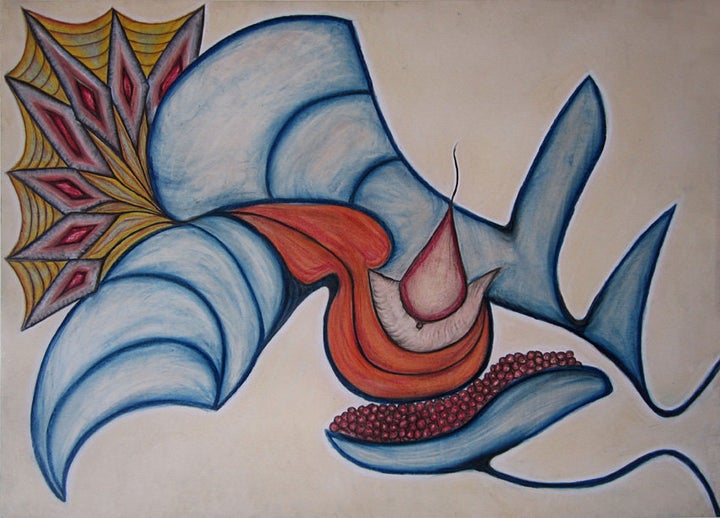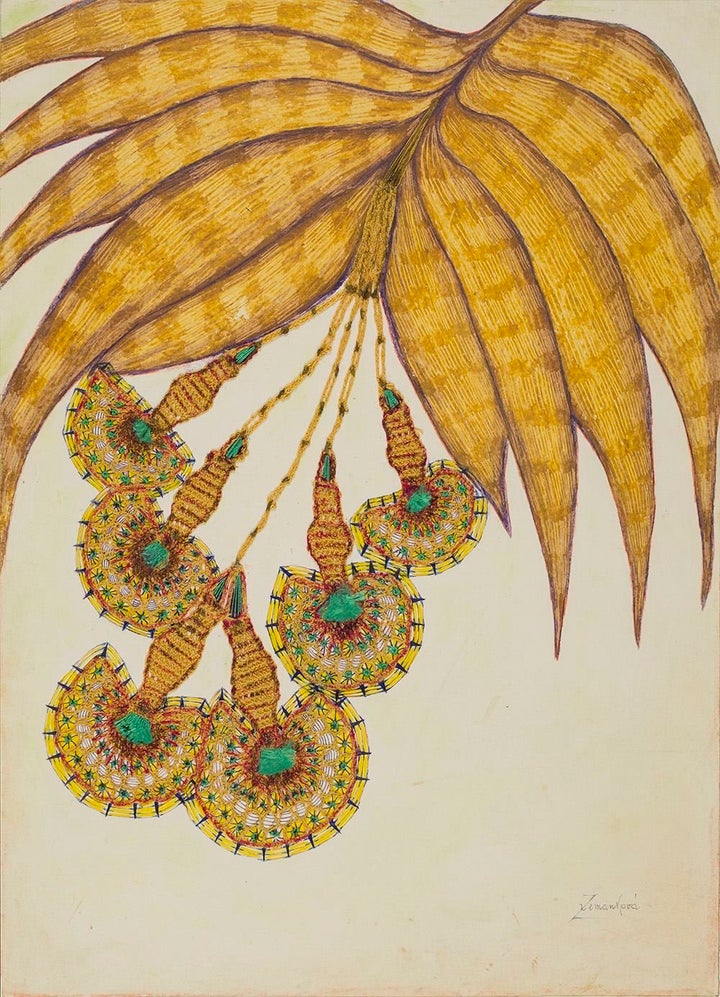 5. Solange Knopf (b. 1957, Brussels, Belgium)
Knopf came of age during the counter-cultural revolution of the 1960s and '70s, and she spent much of this era traveling through destinations including India, Afghanistan, Iran and Morocco. In the 1970s, she suffered a personal tragedy that left her fundamentally changed.
"I don't like to talk about what problems people might have as a way of promoting their art," Morris explained. "She had a bad time in the 1970s and started to make art as a way of fighting depression and self-healing."
Morris discovered Knopf's work on Facebook and was immediately pulled in. Delicate yet swelling with drama, Knopf's canvases sometimes stretched to six feet long. "She was taking some of the heavy duty visionary drugs -- not taking them herself but using them as subject matter -- opium, peyote. She's looking at the natural world through this lens," he said.
The colored pencil and graphic drawings surge with flowing lines and hybrid forms, reminiscent of artists including Madge Gill, Martin Ramirez, Adolf Wölfli and Janko Domsic.
Although much of Knopf's imagery draws off her experiences traveling, she in no way adopts other cultures' pictures as her own. "One thing I am passionate about is I do not like to show work that rips off third world cultures," Morris said. "If you're going to do it, you have to be it."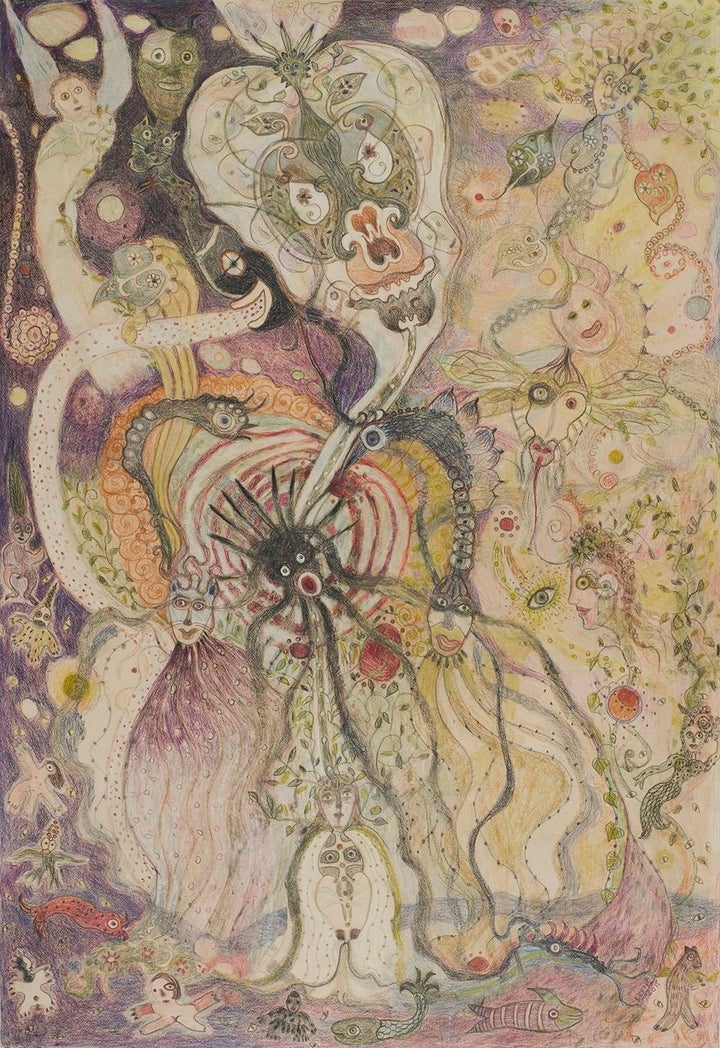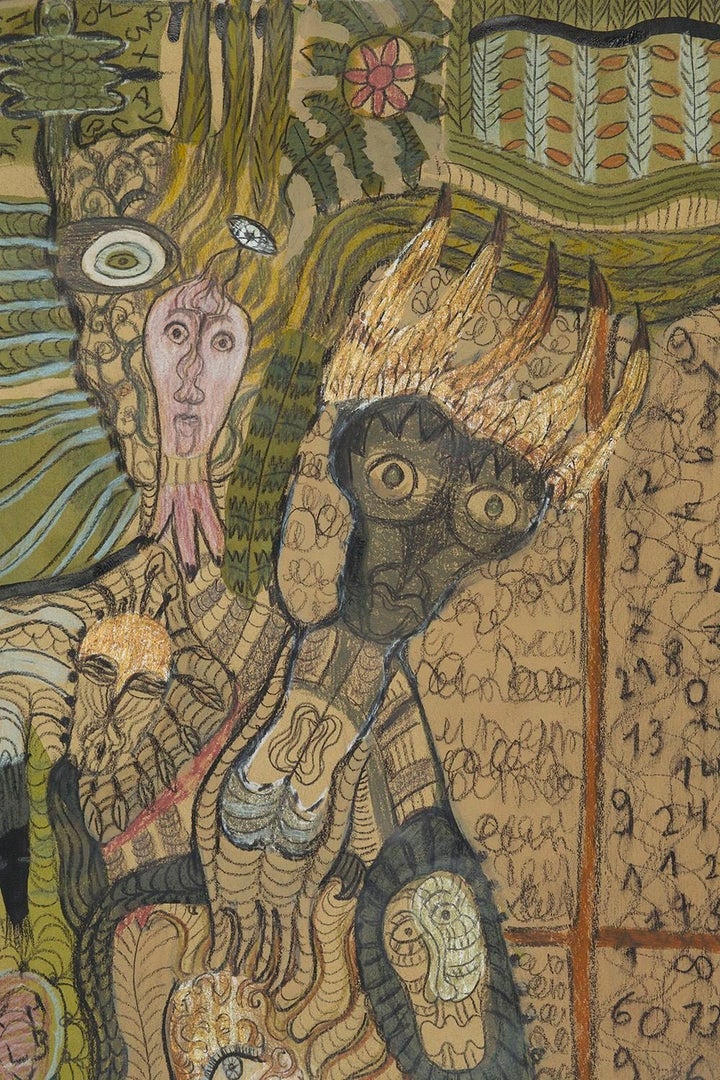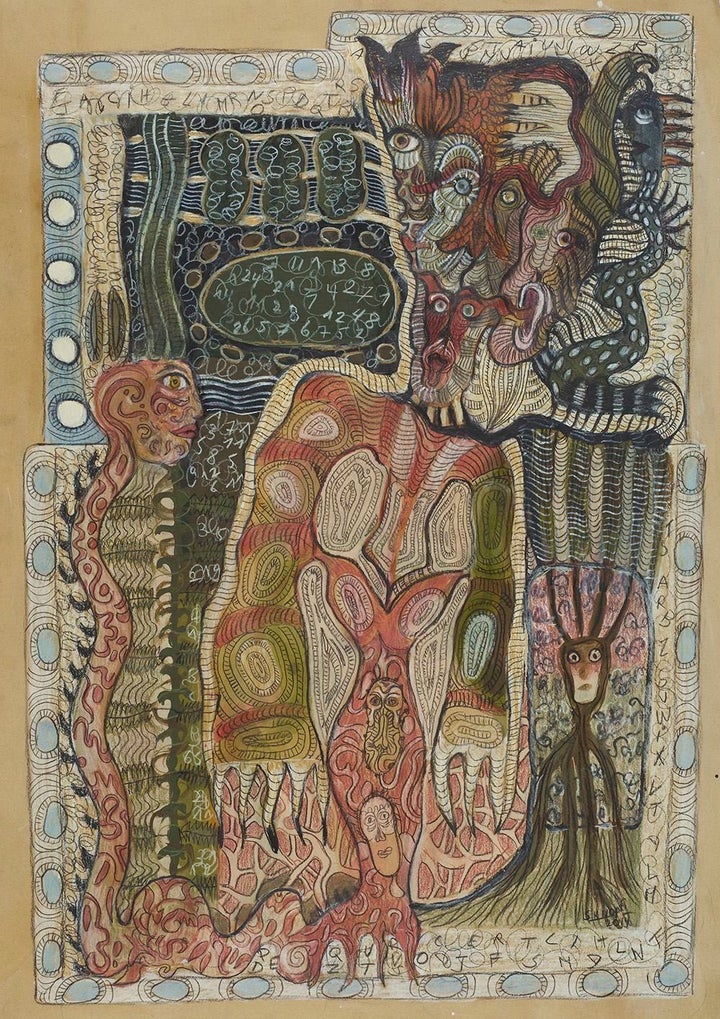 6. Semone Robinson (b. 1961, Huntsville, Texas)
"I was doing homework with my kids back in 1994," Robinson said in an interview with John Smither and Andrea Galindo, "and we were just sitting around there, and we were talking, and then I had this really warm feeling, and just started to cry, and then I started writing this language after that. I said it was the spirit of God, that's my belief, because it just came over me ... When I took the writing to the University, they said this looks like automatic writing an is similar to a language that was right about the time of Christ called Sanskrit."
Robinson channeled this moment into vibrant, abstract color fields made from acrylics, crayon and ink. "I connect her with Bessie Harvey in the sense that they continue the African American tradition of bodily, spiritual experiences informing the artwork that they make," Morris noted. "She does these heavily layered drawings and paintings on paper that catch that flash of the spirit."
What exactly Robinson is depicting in her works remains a mystery, even to her. Yet one motif runs however abstractly throughout: "I'd say a fantasy birdlike creature, most of them do have that central figure with the head, and the eyes," Cavin guessed. "I always said it's some type of fantasy creature. I don't know, really, I have to be honest, I really don't know."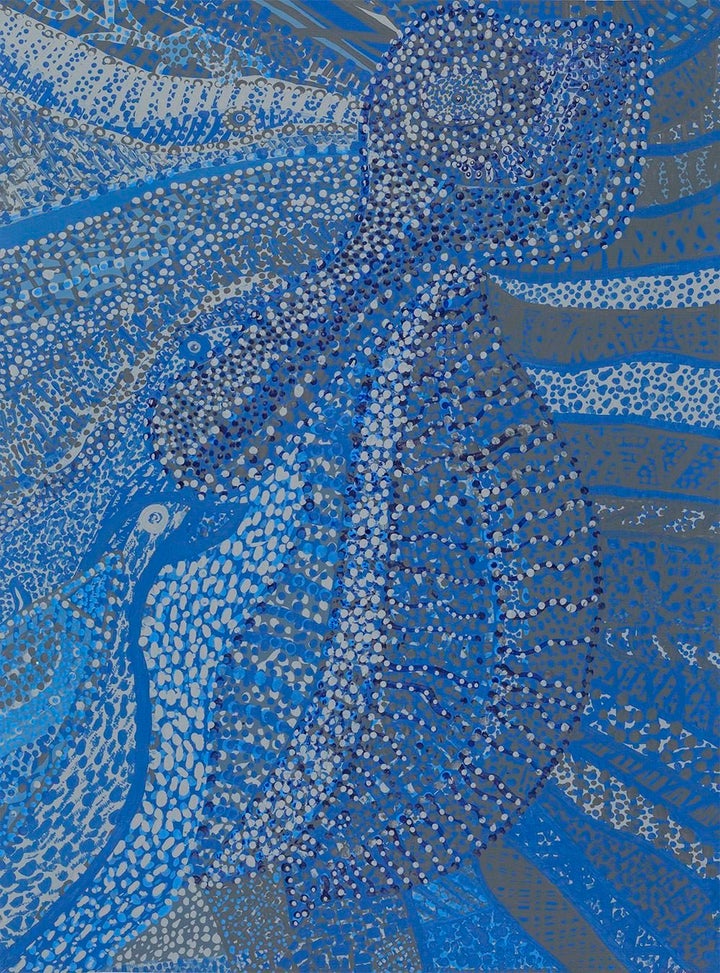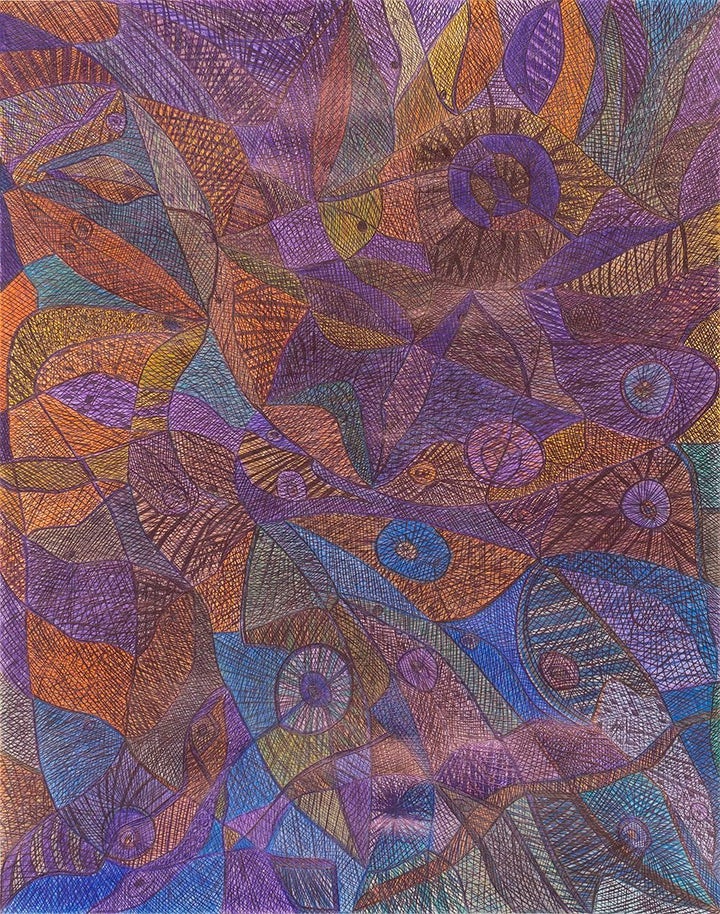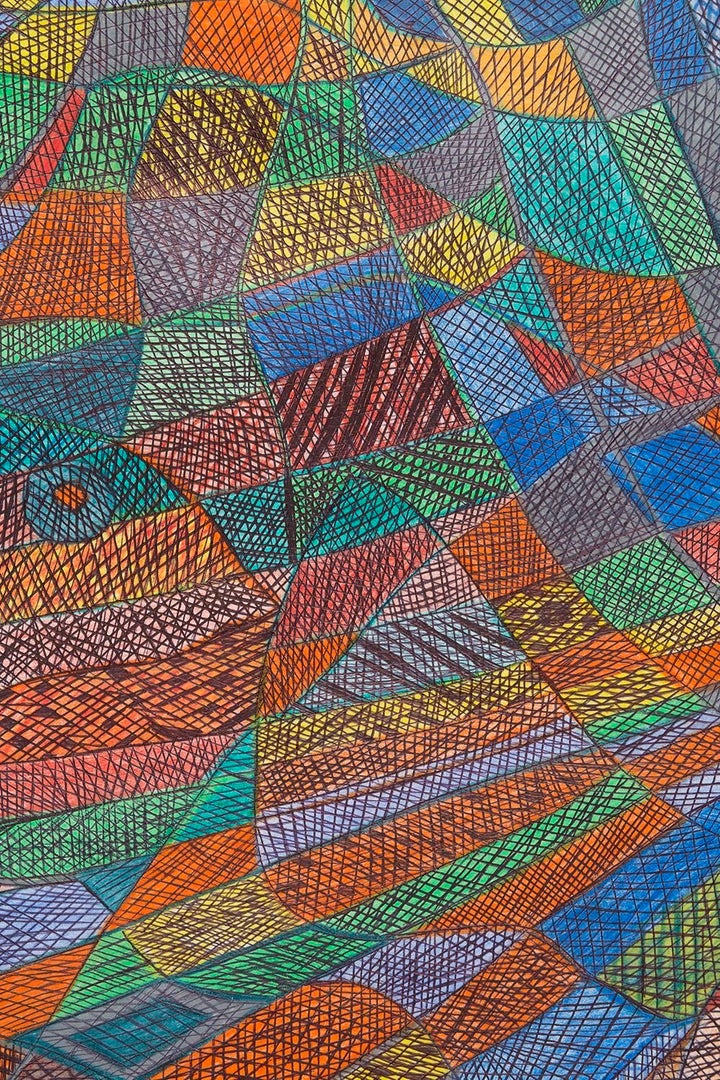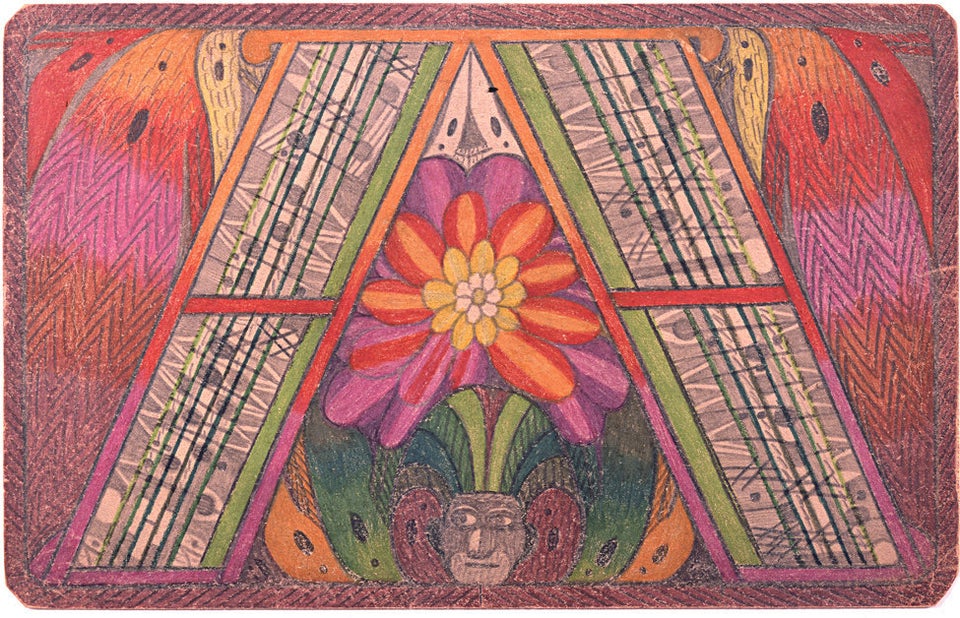 Outsider Art Fair Preview
Popular in the Community